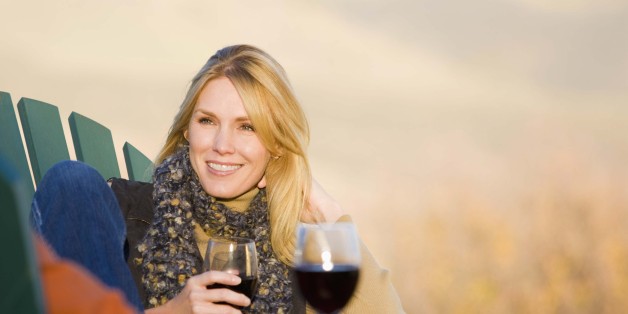 It's infinity scarf season again,You've spent a long, hot summer organizing outings for you and your family and now it's time to spend a little time on yourself. You so rarely take spend time, money or energy on yourself, so it might seem strange at first. Here are a few ideas that'll get you out enjoying the autumn breeze -- without too much guilt, I hope.
The Spender Bender
It's your money and you can do with it what you like. You deserve a treat. Typically, the person who denies you your just desserts is You! Be kind to yourself this season and splurge a little. There are lovely outdoor markets and art shows each year. It's not every day that we spend on ourselves in such a frivolous manner. Let me ask you this, though: Is it really so frivolous if our mental health reaps the benefits of this treat?
Camping... Just Kidding, Spa Day
If camping is your thing, far be it for me to rain on your parade. I'd much prefer a day of pampering and I am betting you would, too; at least once in a while. Spend a day away from the noise and hectic pace of your typical schedule and let someone massage your tired feet and make you feel rested again, if only for a moment.
The Backyard Tour
Sometimes what we need is right here at home. Spend some time in your own backyard taking in what your city has to offer. You might be surprised what's been in your own backyard all along. Who knows, you might even learn something. This might be your favorite outing yet.
Wine Country
It's occurring to me now that wine makes an awful lot of my lists lately. I guess there is a reason for that. Leave the husband and kids at home and head out to edify yourself about the long and varied history of wine. Don't forget that part of that education will be the tasting of each bottle you explore. Don't forget to ask for homework. You undoubtedly have your work cut out for you.
 
Art Retreat
All joking aside, creating can be one of the most therapeutic ways to spend a day. Whether you are a skilled artisan or a total beginner, there is a class somewhere that will let you get your creative juices flowing. Just remember, it's the process and the not the product that matters. So, if your ceramic vase looks more like an ashtray, just go with it.
When the air turns crisp and the coffee turns pumpkin-spiced, it's your cue to take some time for yourself. Let this small bit of pampering become a tradition and you'll find yourself looking more forward to fall than you ever thought you could. You can keep your sweaty summer days. I'll take sweater weather, any day.