Last weekend I had the privilege of attending the historic Movement for Black Lives conference. The conference, organized by Black Lives Matter, BYP100, Ferguson Action, the Organization for Black Struggle, Cleveland Action, Southerners on New Ground, Project South, Million Hoodies Movement for Justice, the US Human Rights Network and hosted by the Ohio Student Association, was held on the campus of Cleveland State University from July 24-26, 2015.
The gathering of approximately 1500 activists, academics and artists was held during a time of mounting tension about state sanctioned violence against Black people. The Thursday before we gathered, the media reported that Sandra Bland's death in a Texas jail was being considered a suicide by the local prosecutor. On Sunday, after conference attendees successfully prevented a 14 year old from being taken to jail for possession of an open container, it was announced that a woman named Ralkina Jones was found dead in a Cleveland cell.
In the midst of all of this, the organizers did an awe inspiring job of creating a deeply intersectional, imaginative and inclusive frame for workshops about topics including nationalism, sexual identity, scholar activism, cultural work, movement building and how best to navigate human rights mechanisms. Relatives of people who've fallen to police and vigilante violence shared what their loved ones did that made them smile, and how the memory of their lives motivates them to continue fighting for justice. During our weekend together, joy sat right next to pain, our celebration of life right next to our grieving of death. I left feeling affirmed and hopeful.
The best way I can honor the experience we shared is to post some of the portraits of the participants I created over the course of the conference. Sometimes a photo essay is worth 1000 words...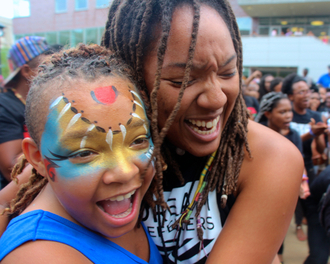 Asha Starks of the Dream Defenders embraces a young conference participant.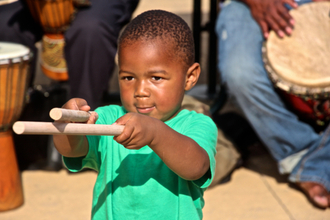 A young man gestures in the midst of a drum circle.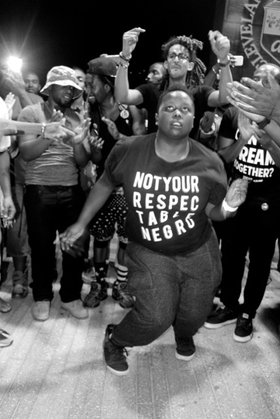 Dancing in a cipher at the Movement for Black Lives.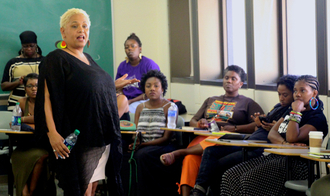 Author asha bandele leads one of the workshops organized by the Malcolm X Grassroots Movement.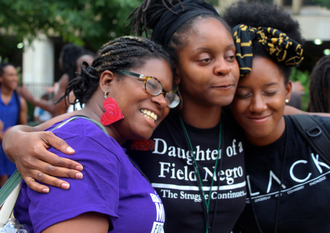 Love.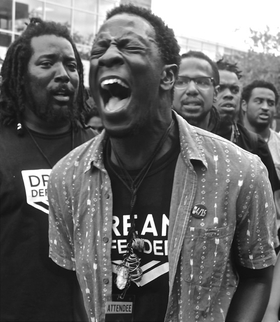 Demetrius Vaughn leads the crowd in a chant.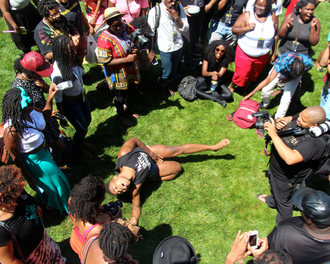 Overhead view of one of the dance circles that formed during the conference.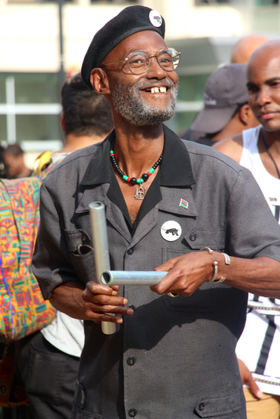 M4BL participant beaming during a drum circle.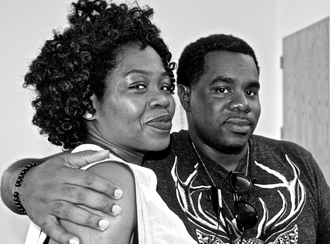 Ola Ronke and Mervyn Marcano were amongst the organizers who devoted themselves to making this extraordinary gathering possible.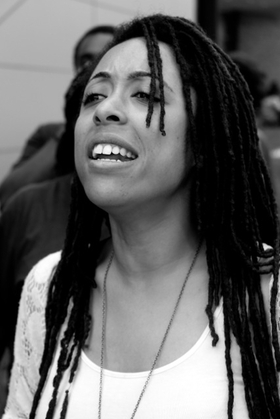 Thenjiwe McHarris, from the US Human Rights Network, leads the crowd in a mic check.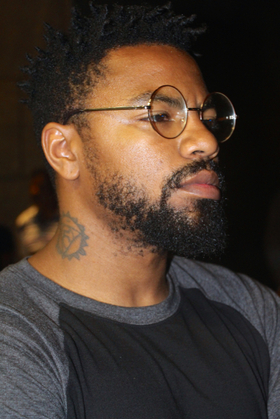 Umi Selah, fka Philip Agnew, of the Dream Defenders.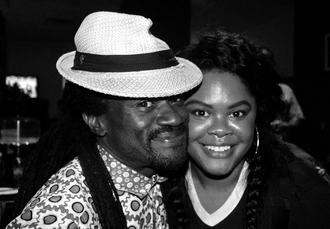 Rev. Osagyefo Uhuru Sekou and Netta Elzie.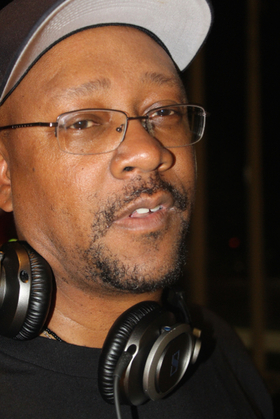 Hip hop historian and radio host, Davey D.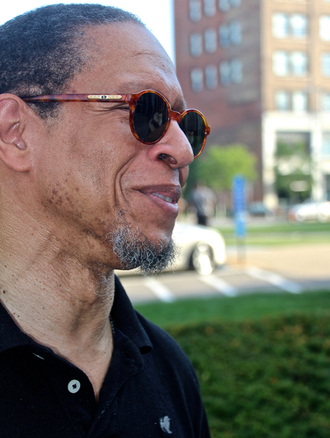 Obery Hendricks, author and scholar.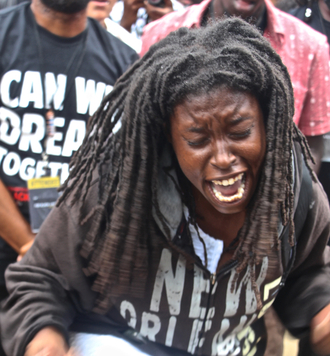 A M4BL participant rallies on the campus of Cleveland State University.