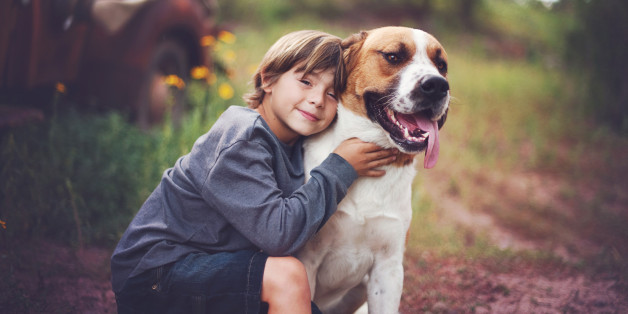 Several years ago I was diagnosed with clinical depression. That same day, I read an article about the benefits of dogs and healing depression. I decided to trust myself and I adopted a golden retriever.
Little did I know that that following my heart that day would transform my life. After meeting my new best friend, my entire life changed. I realized I could no longer settle in my life. I had a furry friend I was responsible for, and that meant giving us a life we really deserved.
I left my life in the city of Chicago and exchanged it for greener pastures, moving us to the Pacific Northwest, where green pastures were abundant.
Speaking with other dog lovers, they all share similar stories, of how their furry friend came to them either in times of need or support. Pets have a way of opening up our hearts and helping us get out of our own way.
I owe a large part of my happiness to my dog and I am so thankful for his friendship.
But lately he is getting old, and his senior habits are creeping into our old patterns. Our walks are shorter, no more hiking trails. He sleeps more often, and he moans and groans when he moves around.
When animals get older it is our responsibility to do everything we can to make them comfortable. But to fully take responsibility, we can learn to listen to our dogs. It's true dogs don't speak "human" but they tell us a lot with their behaviors and actions.
I researched animal behaviorists and even spoke with pet psychics to help me understand what my dog is telling me. It turns out all dogs have a general message for us humans: they're pack leaders.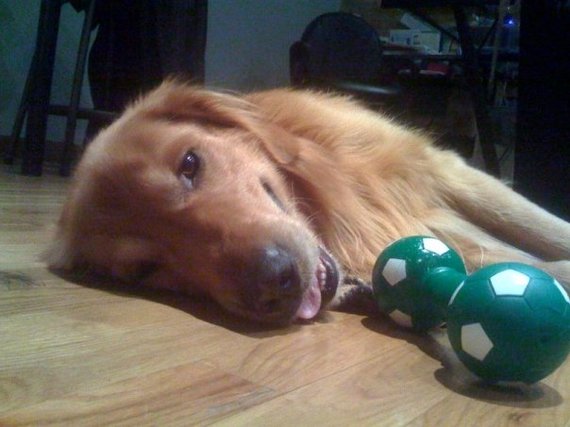 Any dog lover knows that their furry companion is part of the family. If your dog could talk, it might sound a little something like this:

1. You are my entire world.
You have work, friends, social engagements but you are my everything. You are my person and you are my best friend. Please remember that you are my everything and I am here because of my love for you.
2. I wish you saw yourself the way I see you.
I will forgive you when you are gone too long, I will let go of yesterday so I can be present with you in this moment. You can do no wrong in my eyes and I see how beautiful you really are. I think you are too hard on yourself. I feel when you are sad, and it makes me sad. Promise me you will be more kind to yourself and start to see yourself the way I see you.
3. I take on your pain and stress.
Part of my job is to be there for you, and I take this job very seriously. When you are sad, I know it. When you are stressed out, I feel it. I do everything I can to take away your emotional distress, so next time you are in the middle of something and I come over to you to be petted, this is me trying to interrupt you for a reason. I want you to be happy, and that requires taking your attention away from what you are frustrated with. Please pet me instead of pushing me away. We will both feel better.
4. Don't punish me for something you never told me was wrong.
I need rules, and I do like structure. When you get mad at me for something I had no idea was bad, I get confused. The best thing you can do is instill rules from the moment we meet. If you decide one day I am allowed on the bed, but change your mind the next, I get so confused! My job is to please you. Be transparent with your rules and we will be in great shape.
5. I'm sicker then I show.
I am getting older. I age much more quickly than you do, and this will be painful part of life for both of us. You will see me deteriorate. I may get lumps, my hearing or sight will fade, and my behavior will change. But because I am a canine, I will do everything in my power to hide this natural part of life from you. I may be hurting on the inside but I will not pay attention to it, because our walks are more important. My time with you is more valuable. You are more important to me than my health. I will not show my weakness, but this doesn't mean that I am not suffering silently in pain. There is nothing you can do about this but to love me. You can try to make me more comfortable, and put me on medication or visit the vet often, but ultimately your love is enough. Your love keeps me healthy and happy.
6. Please pay attention when I am not myself.
There will be times when I will change my behavior and patterns. This is almost always a result to something that is not right. I have swallowed something I wasn't supposed to, inhaled something that reacted with me, or I am run down and tired. Please trust yourself and take me to the vet if it feels right for you. Sometimes all I need is sleep and the vet will not be able to do anything. I don't want you to worry about vet bills. This stress is not something to take on. Instead put your love for me first. We will be okay.
7. Learn what my job is and let me do it.
Every dog has a job, the same way you people do. But our jobs are related to our role with you. Some dogs are born to protect, while others are born to nurture and be therapeutic friends to ease your pain. Others are natural born runners and need to exercise often every day. Learn what my job is early on, what I love to do, and let me do it. I will do it with pride. I will not let you down when you allow me to be true to myself. I wish the same for you, by the way! I want you to learn what you're good at and be unapologetic about your role.
8. I embrace change and you should, too!
I understand that our time together will be full of changes. We will most likely move locations, you may meet new people and get into new relationships, people that you bring into the home, your job hours may change, and new pint sized family members may come. I am happy to welcome each new phase of our life as long as I am with you. Just give me a little time to adapt. Perhaps there is a new baby in the home and you can't pet or walk me as much as you use to. Please don't worry. Know that there is great love in this house, and my love for you is never wavering. Love is enough. It will always be enough.