Amidst the incessant mutterings that New York City is dead exists a collection of souls who would vehemently disagree (although we definitely see where you're all coming from). But in light of the debates surrounding New York's demise and the utter decline of all things culture being lamented to death, I've decided to brighten your day with a piece of musical artistry from powerhouse DJ/production duo LOVE TAPS (New York-based DJs Self Help & Tanner) featuring salacious vocals from Toronto phenom, Maya Killtron.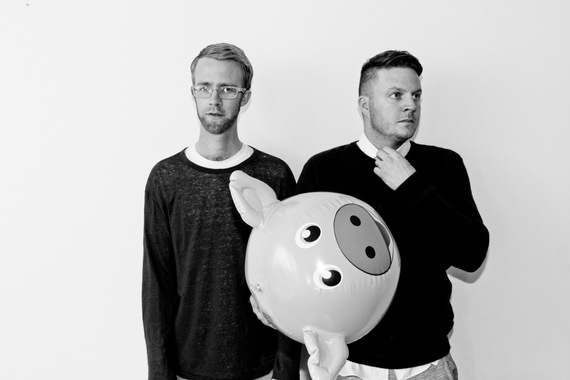 The LOVE TAPS: DJs Self Help & Tanner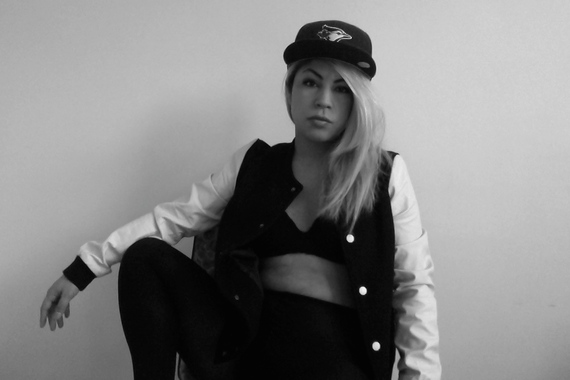 Toronto powerhouse, Maya Killtron

Maya Killtron and I bonded over our mutual opinion that New York City is the best and worst place to be while you're either in love, heartbroken or all of the above. We also share an insatiable lust for this town and a wish that we were born a couple of decades earlier, just to have experienced the version the City most have to scrape and dig for nowadays. But therein lies the beauty of the Back For More project. It doesn't feel, look, or sound like a gratuitous throwback to the City's heyday - a concept that has been overcooked, burnt, and then microwaved. The Back For More project combines fresh sound with a visual homage to the creative humans of today who still lurk in and around Manhattan, keeping that old feeling just alive enough that it can be found by those who seek it out.
The song is as much a love letter to New York City as it is hate mail to a heart breaker. To achieve a visual powerful enough to keep up with the song, the team enlisted award-winning cinematographer Mike Bishop to create the breathtaking panoramic visuals which capture the essence of the track and the souls of its creators.

Killtron chimed in about the City's slowed yet not muted heartbeat: "Surely New York City is not dead. In fact generations of New Yorkers have said that on the brink of any major cultural, economic or societal change. I believe the city will continue to evolve and change. As for a cultural renaissance, I don't know. New York will continue to be an artistic centre as much of the world's great arts institutions have their home there. That will never change. Maybe a lot of the grit has been cleaned up, but art, music, drama - all continue to flock there for a reason, myself included."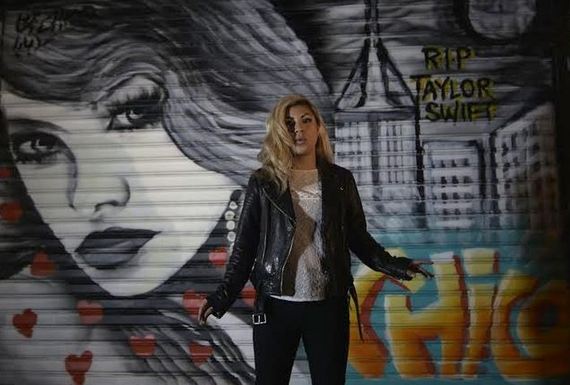 Cinematographer Mike Bishop captures Killtron in front of the infamous RIP Taylor Swift art outside La Petite Mort in the Lower East Side - a mural commissioned to mourn the death of New York City soon after they named her the ambassador of NYC and the subsequent release of her painful attempt at the City's anthem. RIP indeed.

Mike Bishop has emerged as quite the legend in the field of multidisciplinary creative direction. He has worked with top tier brands and agencies worldwide winning numerous awards of excellence including several Video of the Year awards for his work making snowboard films. The choice to enlist him to round out the vision of this project was no accident, and his seamless cinematography with the use of drones and flawless time lapse techniques creates the ultimate sensory experience for folks who love good music and New York City passionately.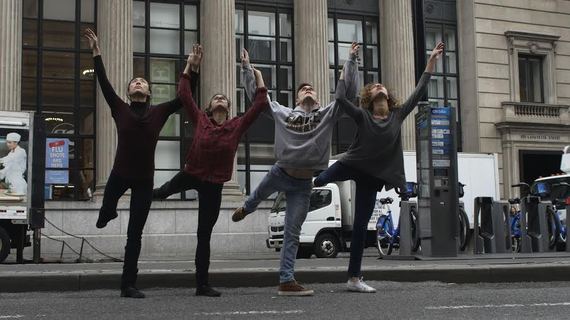 Authentic NYC talent captured in the LOVE TAPS video

Mike shared a moment in filming which perfectly captures a lovable version of New York City in 2015: "We were just wrapping up for the day when a spontaneous dance performance erupted in a busy street in the Lower East Side. This resulted in capturing the choreographed footage from the four dancers featured throughout the video (shown above). Had we have left five seconds earlier, we would've missed it. And who knows what would have happened had we have stayed five seconds longer than we did. That's the thing about New York City - it isn't dead. Creative, amazing things are happening on every corner at all hours of the day. Perhaps folks just need to wait five seconds longer for it."

With that said, it is my great pleasure to introduce to you my new favorite love letter to New York City, Back For More by Love Taps feat. Maya Killtron. Speakers up!


Get all you can from these talented humans: