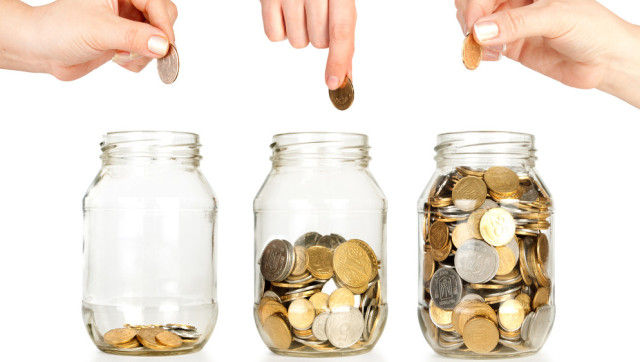 Even though Congress is still considering a tax overhaul that might include cuts in tax deductions for charitable giving, if you support or work for a nonprofit, you can stop worrying.
No matter what Congress does, there will always be a desire in human beings to make a difference. As long as you don't become hopeless, you can help people respond to the high and good within themselves. People will always want to be remembered. There will always be individuals who are willing to step up when there's a need, because it is in giving that we receive. (Thank you, St. Francis of Assisi.)
One of the best nonprofit leadership tips I have received came from 8th century BC China: "The joyous mood is infectious and brings success." This was written long ago in the I Ching and it is true today. According to the I Ching, intimidation will work sometimes but not for long. On the other hand, when hearts are won by friendliness, people will take on all hardships, even death itself, so great is the power of joy over people.
If it is true that people will take on all hardships through joy, then the harder your work is the more you need to lighten up. The greater the threat, the more you need to drop the dread. During World War II, President Roosevelt hosted a cocktail hour every afternoon in the White House. The discussion was not about war. People told jokes.
If you think this advice is too small when you have big fundraising ideas, consider this: One seed contains the potential of 10,000 forests. Small things can make a huge difference. A church in upstate New York that I worked with on fundraising went from deep in debt to solvent within three months, simply by becoming more welcoming. Among many of the things that we did to be welcoming was to offer interesting programs and invite the public. The first was a course called "Learn to Sing."
I was helping the minister post information about the course on the church sign and was not finished when my mobile phone rang. Because the reception was weak, I walked behind the church to take the call. When I returned, a group of teenagers were standing on the sidewalk in front of the church pointing at the sign and laughing. The big white and black letters on the church sign read: Learn to Sin.
Small things make a big difference. On a subtle level, we relate subconsciously to others. At a time of crisis, be careful not to subconsciously communicate your hopelessness. The moment you begin to worry is the moment you begin to lose control of the leadership of a nonprofit organization.
You know whining or complaining that "Nothing works!" leaves you disappointed. At the same time, you can't force happiness. Joyousness comes from being free of desire. People can smell 'desire' a mile away. When you are full of desire, you'll find yourself in a weak position. The people you are trying to influence won't pay attention; they'll ignore you, or not notice you at all. Of course you want people to volunteer and donate, but if you are needy, people will withdraw from you.
How to Ask for Donations: 3 NonProfit Fundraising Tips

1. Develop your Detachment: If you act needy, people will run away from you. Establish good relations before you ask for a donation or you'll be denied.
2. Offer an Opportunity: You are not "hitting people up for money." You are giving them a chance to be of service, to be part of a greater good. Ask previous donors what they received from giving, and then offer that.
3. Request and Retreat: They don't give if you don't ask. It is usually a brief period when you can influence people. When that moment wanes, withdraw and wait. If you ask (but don't push) people will be more willing to say YES to you.
Whatever Congress decides to do about tax deductions for charitable giving, if you are raising money for charity and you follow these simple nonprofit fundraising tips, you'll be happy. You won't have to worry.