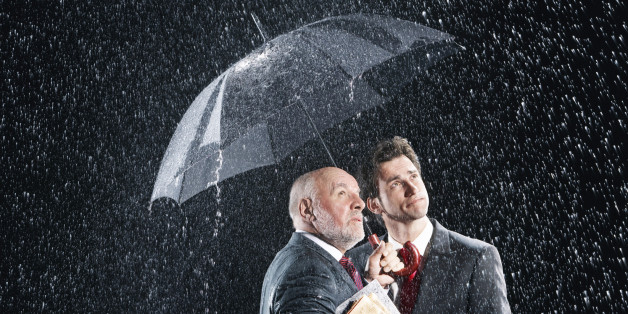 Australia is known to many people for its sunshine and sporting prowess. But every so often rain stops play.
As a great sporting nation, Australia shows that the rules of fair play govern cricket pitches and the uniquely Australian ovals that host the national football code, Australian Rules.
As G20 labor ministers gathered at the iconic Melbourne Cricket Ground, a wall of torrential thunderstorms and flash flooding hit the city.
And rain nearly stopped play.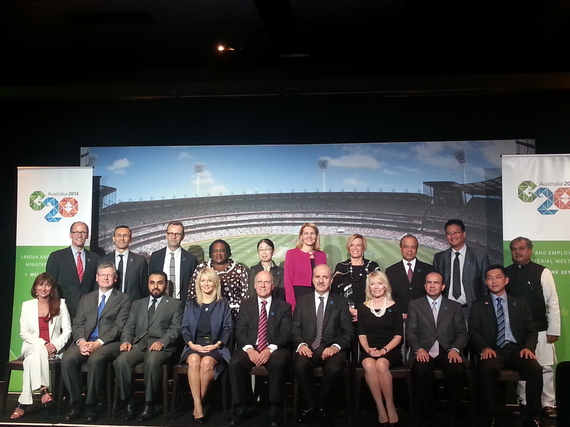 The challenge for Australia's presidency of the G20 is to see co-ordinated action on the global economic playing field.
The Australian G20 season is entering its final few months. G20 leaders are preparing to gather for their very own grand final in November at the G20 leaders' summit in Brisbane. And it looks like we're heading for a nail-biting finish.
The Australian government has taken to its player-manager role heading up the G20, a team of 20 political leaders from the world's largest economies.
G20 Finance Ministers, the iron-fisted coaches of the G20 leaders, have set a target of 2 percent growth above trajectory.
G20 Labor Ministers, the team nutritionists for the global economy, have a chance to give the leaders a plan to grow the global economy with jobs and a decent pay packet.
Like fans and players alike, we all know our team's statistics: 100 million people unemployed in G20 countries, falling demand, stagnating wages and rising inequality.
But the challenge is to get the G20 team to work together and see co-ordinated action on the field.
There are some big questions that need to be addressed in the locker room of the next G20 team talk in November.
Growing inequality and a worldwide slump in wages are the divets on the field -- which cause pain and collapsing economies to players running at high speed.
Wage growth has significantly lagged behind productivity growth in most G20 countries, while wage and income inequality either remains high or has widened.
This game plan will see the current jobs gap widen from 2008 to 81 million global jobs by 2018.
Workers and fans won't be waving from the stands to support the G20 team on this basis. Most can't afford the price of a ticket for the game.
More than one in two working families in 14 countries that constitute half the world's population cannot keep up with the rising cost of living.
Real wages have stagnated, or even fallen, for many in advanced G20 economies.
The 2014 season has given us 100 million unemployed and a 62-million-jobs gap in G20 countries alone. There is an urgent need to intervene to create both jobs and increase wages.
There is an alternative game plan.
A team strategy for the G20 with investment in infrastructure and increase in wages that would see the jobs gap in G20 countries halved with the creation of around 33 million jobs, the wage share increased along with demand and growth secured.
As every team knows: You're only as strong as your weakest player.
Every one percentage point simultaneous decline in the wage share in the world leads to a decline in the global GDP by 0.36 percentage points.
In the last three decades, wages have slumped by nearly 10 percent.
That's where Labor 20 economic modeling comes in, with a new game plan. It shows a coordinated mix of wage and investment policies in G20 countries can create up to 5.84 percent more growth in G20 countries -- compared to business as usual.
Investment in jobs, wages and social protection is the answer to reduce inequality, increase demand and drive growth.
G20 Labor leaders have the game plan.
There are no more excuses to action. For millions of workers around the world, rain must not stop play.