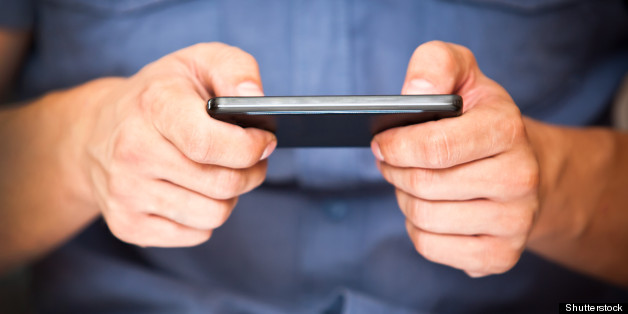 It can be the most exciting time in a woman's life, and the most daunting. During her pregnancy, every expectant mother has bright hopes for the new life she carries. She may have concerns about her ability to care for a newborn. But depending on where she in the world she lives, her fear may be much deeper and more fundamental: "Will my baby survive childbirth?" Or, "Will I?"
Save the Children has just issued its 14th annual State of the World's Mothers report, an overview of maternal and newborn survival in 186 countries, a summary of progress and challenges. The report confirms that the birth day is the riskiest day for newborns and mothers everywhere: More than one-third of the 3 million neonates who die each year die within 24 hours of birth.
The statistics are numbing, and with less than 1,000 days left to achieve the United Nations Millennium Development Goals, the need to accelerate action is pressing.
Today, it's easier than ever to reach expectant and new mothers in remote areas through mobile phones, allowing them access to critical health information that can save their lives and those of newborns. Simple messages about health, hygiene, early warning signs throughout the stages of pregnancy and the care and feeding of newborns empower a mother with knowledge that enables her to make healthy decisions for herself and her baby.
In December 2011, the Mobile Alliance for Maternal Action (MAMA) announced its first shareable resource: a set of adaptable mobile messages. These free messages provide basic, stage-based health information in text or voice format, localized to meet country needs. The messages have since been downloaded by over 150 organizations working in 50 countries and have been translated into 10 languages.
It is true, however, that in many places health decisions are not solely those of the expectant or new mom. Husbands and mothers-in-law are influential and oftentimes the primary decision-makers in what a mother should eat, when and if she should visit a clinic and how she should care for her newborn. To address this cultural dynamic, BabyCenter, a Johnson & Johnson company, worked with MAMA to develop a second set of mobile adaptable messages geared towards household decision-makers. The messages are now available on the MAMA website and can be sent to these decision makers to complement those sent directly to mothers.
MAMA has just celebrated its second birthday with the launch of its second national program: South Africa, which joins Bangladesh in providing health messaging via mobile phone. Bianca, a first-time mom in South Africa, signed up for MAMA by texting her expected due date. Immediately, she began receiving the advice and information based on the stage of her pregnancy. We invite you to meet Bianca here and learn more about her and about other mothers who have enrolled.
As a founding partner of two public-private partnerships, MAMA and Text4Baby, we are proud to work with USAID, the United Nations Foundation, the mHealth Alliance, the National Healthy Mothers Healthy Babies Coalition, in sharing the vision of empowered mothers and healthier families everywhere.

This article is part of an online debate series on mobile health by the Skoll World Forum on Social Entrepreneurship, and in partnership with Johnson & Johnson, the mHealth Alliance, Impatient Optimists at the Gates Foundation, and Forbes.com.