It's been 14 years since the spring of "come hell and high water" when the city flooded and then caught fire, and Grand Forks, North Dakota is back to normal. Unlike the western part of the state where oil fracking has created controversy and mayhem, over on the eastern border the state's third largest city is prosperous but bucolic. Reinforced with dikes to stave off threats from the river and rebuilt with enhancements, it is a pleasant stopping off point for visitors traveling north-south on Interstate 29 or traversing the state on Highway 2.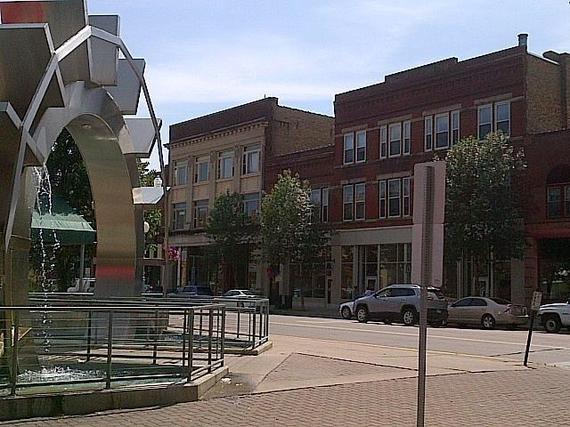 Perched on the banks of the Red River, the main streets of Demers and South Third suffered most in the flood. Today their staunch red brick buildings have been reclaimed and framed by the new Town Square with colorful awnings and a giant waterwheel.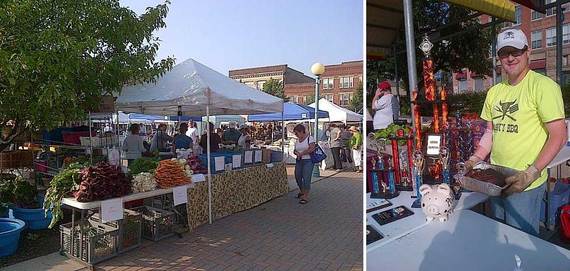 Saturday mornings Town Square is the scene of the Farmers Market with vendors selling local goods -- Juneberry pies, hand-embroidered dishtowels, Scandinavian potato flat break "lefse" and Shaggy's North Dakota champion barbecue.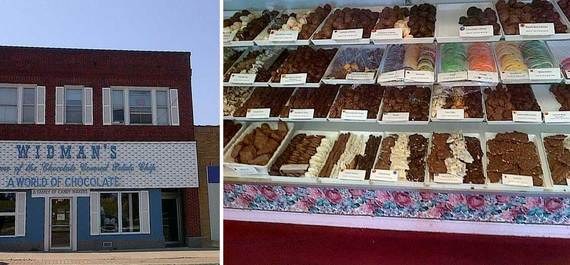 One of the city's culinary highlights is just down Third Avenue. Widman's delicious chocolates are thrown by hand in the back room -- "Chippers," chocolate covered potato chips may have originated here and a recent popular concoction is "Joci Joy Clusters," -- nuggets of toffee, almonds, and graham cracker chunks.



The Kegs, in the near neighborhood, is an old-fashioned drive-in. Between the two giant barrels, chefs concoct sloppy joes and fried onion rings which are washed down with icy lime cokes.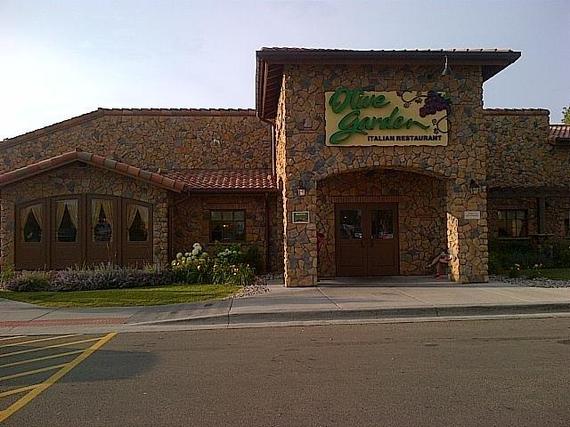 Also notable is the local Olive Garden Restaurant. After it was reviewed by local restaurant critic Marilyn Hagerty, her "Eatbeat" write-up in the Grand Forks Herald went viral leading to appearances on national morning television programs and inspiring her book "Grand Forks: A History of American Dining in 128 Reviews" with a Foreword by Anthony Bourdain.



At the Empire Arts Center, a converted movie theater, you may catch a production of Springs Awakening or an "Art and Wine Walk." The County Historical Society has a collection of historic buildings including the cabin that was the town's first post office, built in 1868 when Grand Forks was a major stopping point for the Red River carts bringing goods from Winnipeg, Canada, 150 miles away.



Along the banks of the Red River, unique for running north to the sea, a Greenway for joggers and cyclists passes parks, campgrounds, golf courses, boat ramps. In Sertoma Park, playground equipment adjoins elaborate plantings and stone sculptures of the Japanese Garden.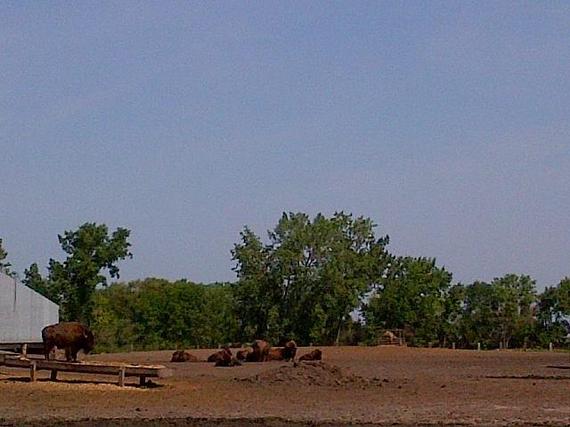 Barely a mile south of the Grand Forks International Airport, buffalo graze at Siouxland, Doug Earle's ranch where a small shop sells steaks, patties, thick robes raised on the ranch.



Visitors can take advantage of activities on the leafy campus of the University of North Dakota which lies on the western edge of town. Performances at the Burtness Theater, concerts at the Chester Fritz Auditorium are open to the public. Sports fans can take in a game at the ice hockey "palace," the Ralph Engelstad Arena , built with $100 million pledged by an alumnus who fitted it out with granite floors, 300 closed circuit televisions, and 48 luxury suites.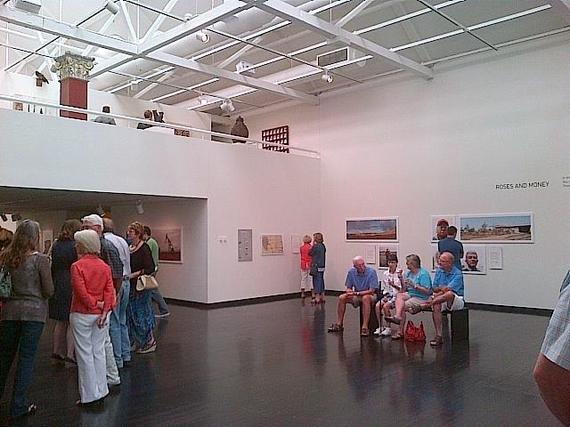 The university's sophisticated North Dakota Museum of Art shows works by local artists along with well knowns such as James Rosenquist who was born at the former Deaconess Hospital downtown.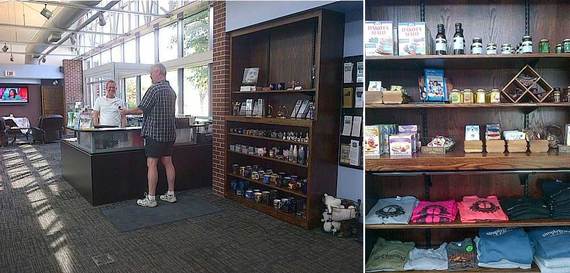 A helpful state visitors center west of town offers maps, coupons, brochures and sells local products: rhubarb mustard, Dakota Maid pancake mix, chocolate bear claws.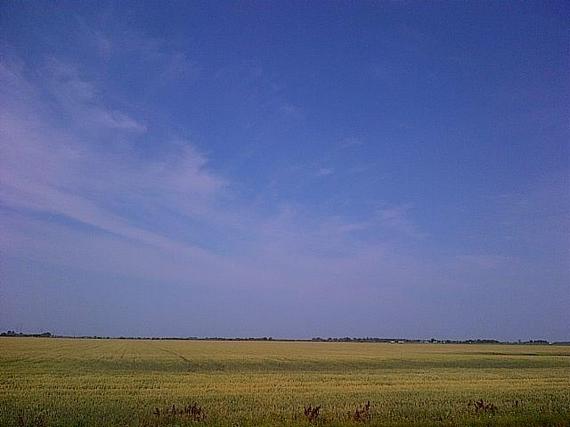 One of the major attractions may be the locale itself. Set in the rich farmland that was the bed of glacial Lake Agassiz, the landscape is perfectly flat. Clouds tower over endless vistas of wheat, sugar beet, potato fields -- it seems as if seven-eights of the world is sky. And below lies a small city that is a treasure of small town america.