Never mind that you've never heard of a city somewhere off in the Philippines with a name that evokes some meatless diet. Vigan should be a must destination for travelers in the Pacific islands. The Philippines' only UNESCO World Heritage City, the charming town north of Manila on Luzon island maintains the colonial flavor of a thriving Spanish port and 19th century capital. Here is why you want to go.
Besides the city's magnificent St. Paul's Metropolitan Cathedral and Archbishop's Palace facing two spacious public squares, block after block of charming structures which miraculously survived World War fill the Heritage District illustrating the amalgamation of Chinese, Spanish, and American influences that characterize historic structures which are being supplanted all over the country by concrete and tin.



Fleets of horse-drawn kalesas clip clop through the city charging only 150 pesos ($3.50) per hour. Less nostalgic but faster and efficient are tricycle taxis -- jump into the covered sidecar and travel anywhere in town for only 10 pesos (23 cents).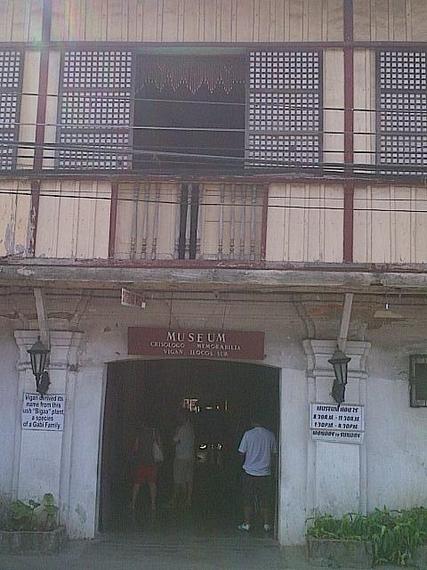 The Burgos National Museum displays an example of the gruesome garrote used to execute patriot Father Burgos in 1872 . Experience the Colonial way of life on a tour through the Syquia Mansion or see how ancestors lived at the The Christologo Museum which displays everyday artifacts as well as the trousers and sunglasses Congressman Floro Christologo was wearing the day he was assassinated in 1970 while attending Mass in the Cathedral.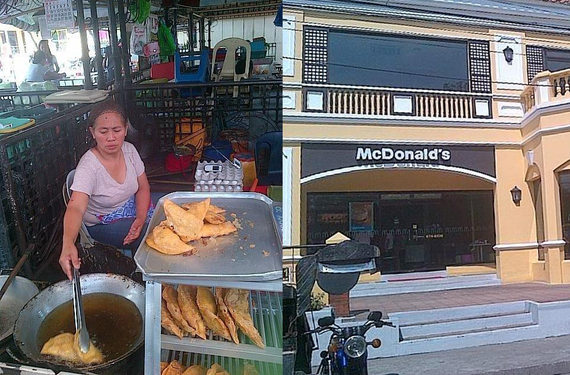 Served outdoors at booths on the square, the city's fabled fluffy crunchy empanadas are a must. A full meal with dipping sauce and a bottle of Mountain Dew sets you back 50 pesos (just about $1). For under $2 the homesick can buy on a 3-piece hearty meal at the very fancy "Colonial" McDonald's or you can try -- try hard -- to spend more than $20 on a full meal of local specialties at the likes of Hidden Garden, Cafe Uno, or Kusina Felecitas.

RIVER CRUISE
Step aboard a charming awning covered boat and learn the city's history as you cruise past dioramas depicting the city's history from the 1572 arrival of Spanish Juan de Salcedo to its emergence as a major trading port with a scene celebrating local products: weapons, vinegar, fish paste. The half-hour trip costs 100 pesos (about $2).



What did you leave behind? What do you want to take back? The Central Market is choc a bloc with vendors hawking food and staples -- and more flip flops than you could ever imagine! Picturesque shops along Christologo Street are stocked with fine souvenirs, pottery, fine homemade baskets. Right on the square, a picturesque branch of the National Bookstore carries a huge array of colorful notebooks, markers, and pencil bags.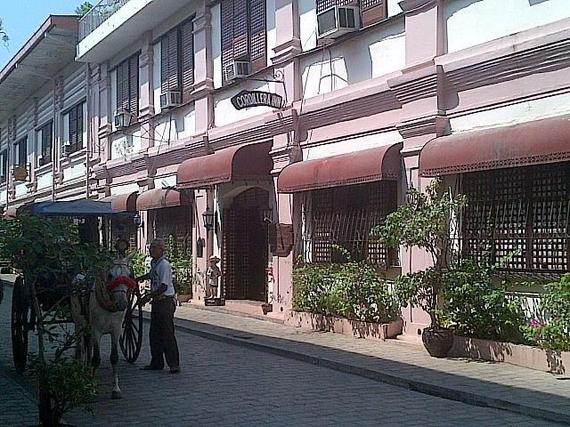 It's a challenge to spend more than $50-$70 per day on a luxury hotel room. Rates at the long time favorite Cordillera Hotel start at around $40. Other choices range from $70 for the town's most luxurious lodgings to $16 paid for a room with shared bath in the converted mansion that is Grandpa's Inn. For its immaculate bunk rooms Grandpa's charges around $6 per bed. At almost all hotels wi-fi is speedy and free.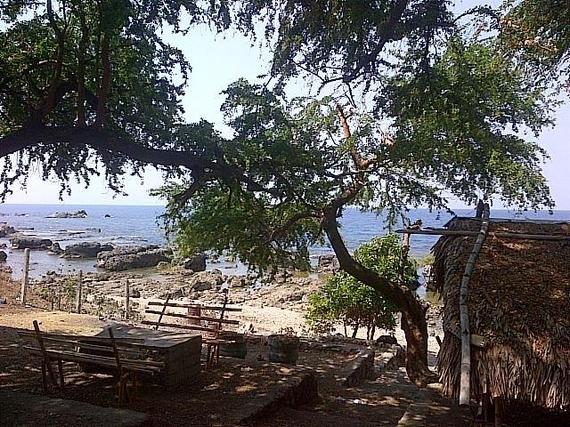 Don't forget that Vigan was once a major trading port. The sea and luxurious white sand beaches are only a mile or two -- barely a 40 peso ($1) tricycle ride -- from the city center. And most rooms at the beach resorts cost less than hotels in the middle of town.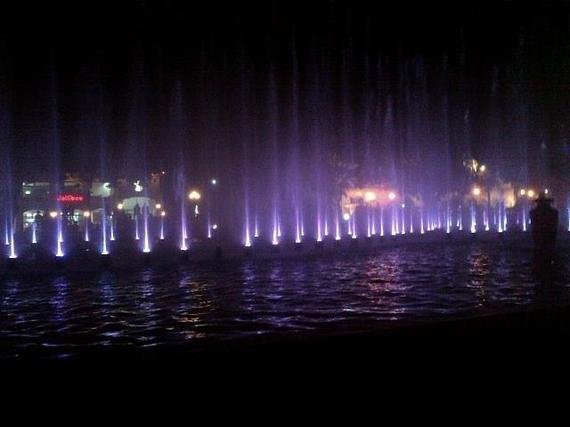 Close every day at 7:30 pm when the length of the city's Plaza Salcedo facing the Cathedral is lit up for a half hour in an amazing multi-color dancing light show with geysers choreographed to pop up and down and sway to themes from Titanic, "Gangnam style", and the Philippine national anthem.