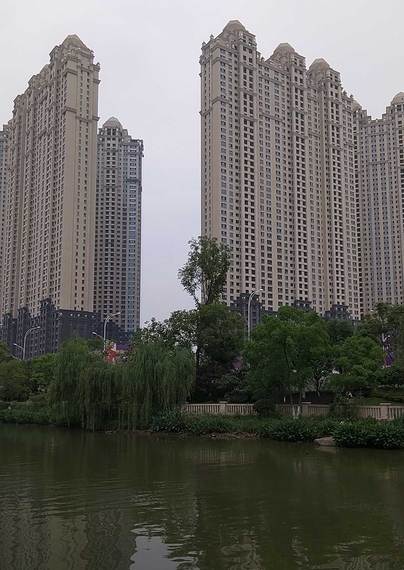 A major hub on the Yangtze River, where it intersects with the Han downriver from the Three Gorges Dam, Wuhan is a "triple play" created in the 1920's when what had been the ancient villages of Hankou, Wuchang, and Hanyang joined to form what has grown into one of China's largest cities.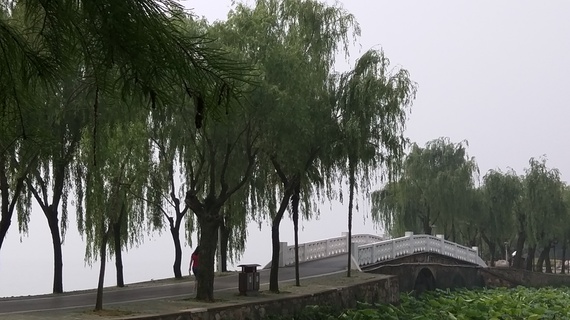 Now sprawled across peninsulas, recovered marshland, and river deltas, connected by ferries, tunnels, and 1200 bridges it is rapidly modernizing -- cranes and construction are everywhere. But they don't distract from the offerings of this long time historic city.
#1 THE BUND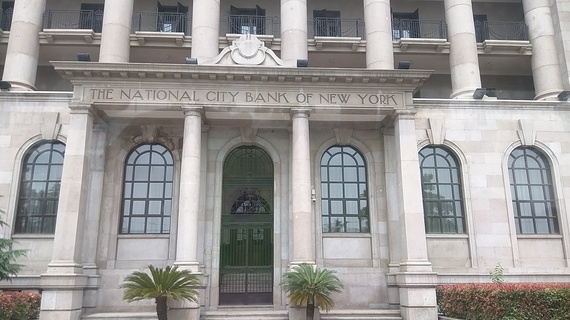 Colonial bank building
Lining the street that was was formerly the riverbank, Wuhan's version of the Bund is still lined with the handsome colonial buildings built to house the offices of the British, French, Russian, German, and Japanese traders. Many now are converted to restaurants and nightclubs. The ornate Oriental-influence structure that now houses City Hall was a once a German outpost.
#2 RIVERSIDE PARK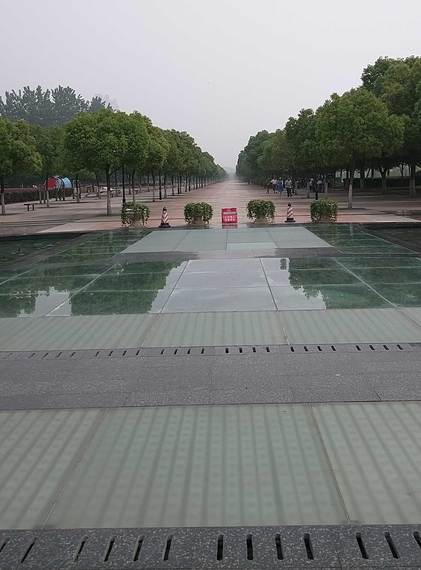 Riverside Park
Opposite the Bund, stretching over ten miles along the Yangtze, the world's longest river side park is designed with plantings and fountains, statues of nationally famous athletes and Olympians, and dozens of machines for impromptu exercise.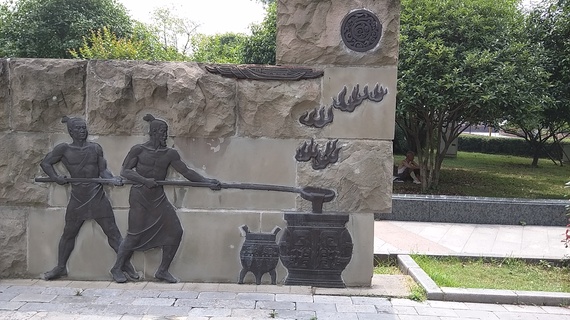 Bronze relief of bronze workers
One series of bronze sculptures depicts the history and residents of the port of Hankou.
#3 YELLOW CRANE TOWER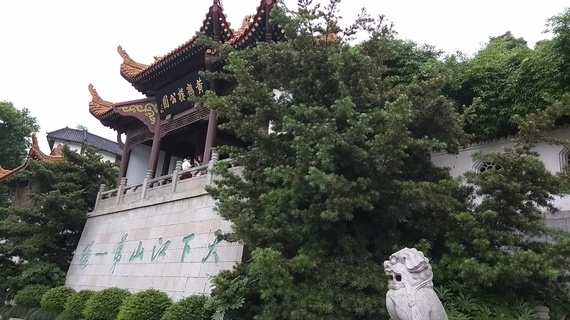 Yellow Crane Tower
Perched high on a hill overlooking the Yangtze, Yellow Crane Tower, the symbol of the city is a bright red and yellow tiled five-story pagoda, once a watergate to protect residents within the city wall. Climbing its 188 steps provides wonderful views over the three boroughs and outlying districts.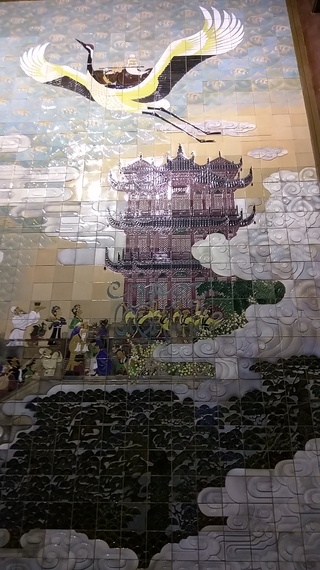 Yellow crane
A tiled wall mosaic depicts the legend of the crane. In olden times it was said that an old man painted it on the wall of a tavern in order to settle his bill. At times the crane would fly off the wall to dance and entertain guests before one day disappearing.
#4 MUSEUMS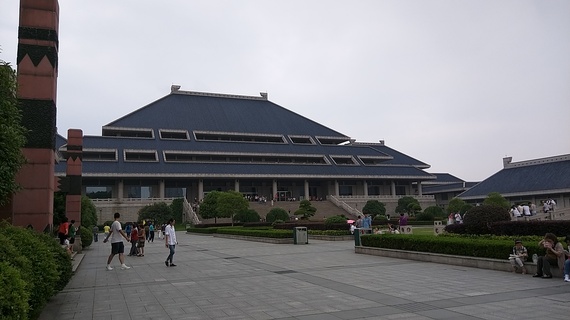 Hubei Provinical Museum
Of ten themes to the exhibits in the Hubei Provincial Museum, notable is a collection of magnificent bronzes illustrating the genius of Zhou craftsmen three centuries BC. But a favorite exhibit is the diverse objects excavated from the 443 BC tomb of dignitary Marquis Yi. Elaborately painted suitcases, gold cups, horse trappings, weapons, and the coffins of 22 sacrificed concubines were among the items meant to serve him in the afterlife.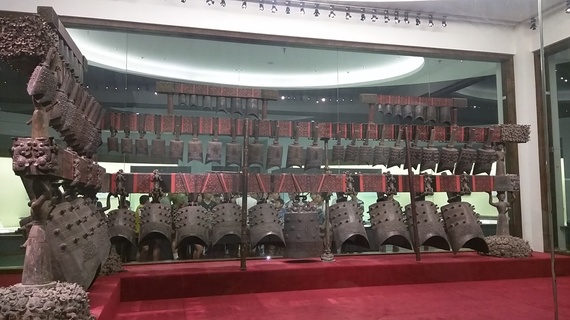 Marquis Y's bells
A collection of sixty-five bells was found intact and they comprise the heaviest musical instrument on earth. Next door is the city art museum and nearby the 1911 Revolution Museum commemorating the city uprising which led to the overthrow of the Manchu Dynasty.
#5 EAST LAKE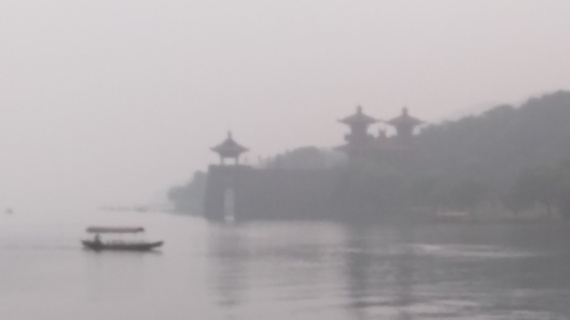 East Lake ink morning mist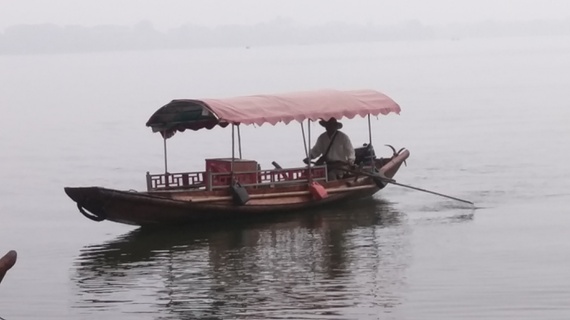 East Lake sightseeing boat
Of the city's 166 lakes, most favored is East Lake, a picturesque park and scenic area with a botanical garden, plum and cherry groves, lotus blossom ponds, over 500 species of kiwis.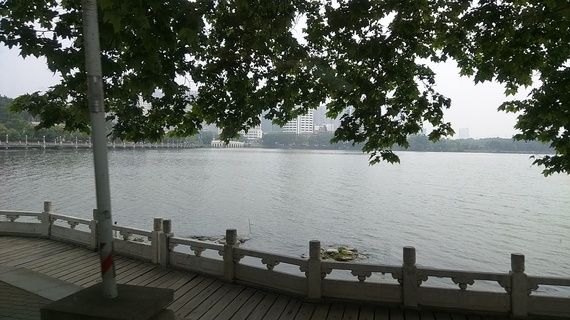 East Lake
Sequoia lined causeways, little harbors, floating restaurants, quiet benches, paddle boats add to the many charms of the park which is classified as one of China's top 40 Scenic Sites.
#6 MAO MEMORABILIA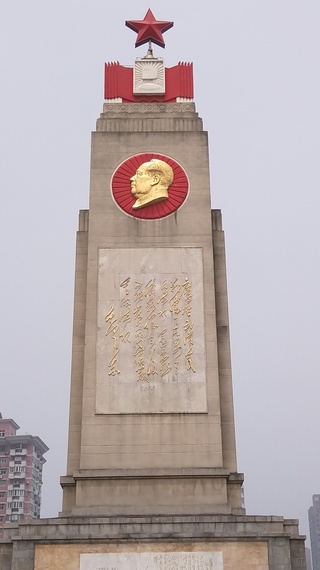 Mao Flood Memorial
Raised in next door Hunnan province, Chairman Mao was very fond of Wuhan and spent time here at a large villa which can be rented out for overnight stays. It's said that it was in Wuhan that he got the notion of swimming the Yangtze while watching local construction crews cool off by jumping in the river. A memorial on the Bund commemorates his efforts to control the devastating flood of 1954.
#7 HAN PEDESTRIAN STREET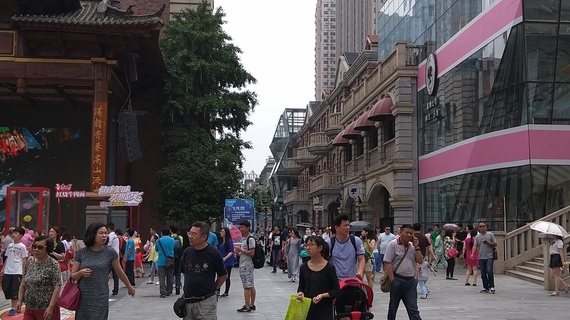 Crowds on Han Pedestrian
A modern mall, designed to reflect the quaint styles of the colonial past, Han Pedestrian Street is lined with restaurants and shops and crowded on weekends with shoppers, sightseers, and families.
#8 WANDA MOVIE PARK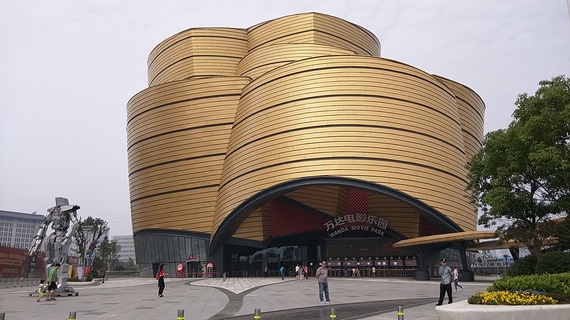 Wanda Movie Palace
A 21st-century version of Disneyland, Wanda Movie Park is a series of experiential films. Guests are shaken in their seats through "volcanic eruptions," sprayed with mist as a "tsunami" roars over them, swooped through the clouds following the city's mascot crane on a tour of the province.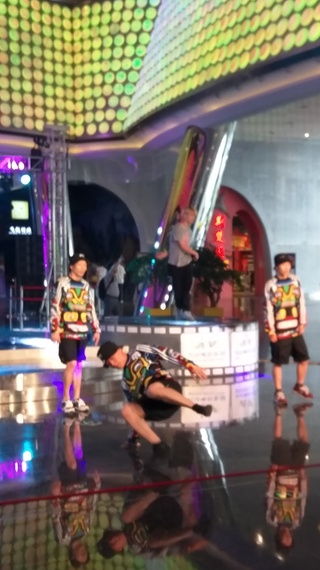 Floor show in Wanda
Wandering cartoon characters and break dancer floor shows add to the attractions in the multi-floor complex.
#9 FOOD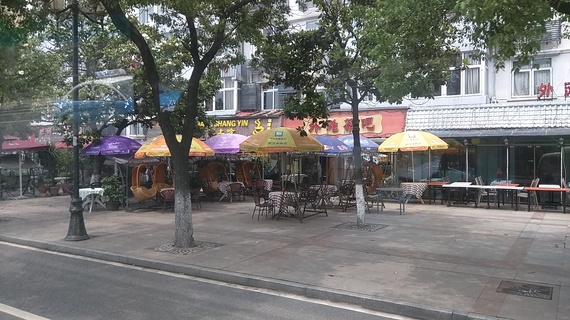 Every meal offers delicious, exotic new taste experiences at formal restaurants, sidewalk cafes, storefront food stalls.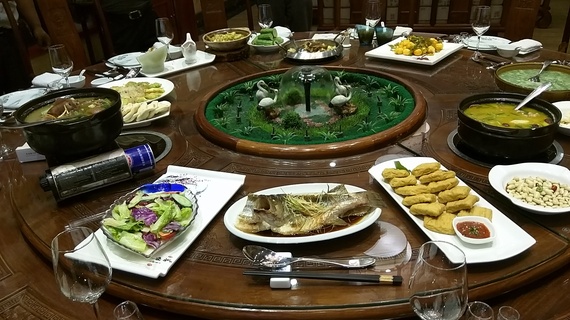 dinner including Mao's favorites
Not to miss are the city specialty Wuchang fish, a top choice of Mao, along with two others of his favorites: braised pork in black bean sauce and ultra spicy fresh fish cooked in chili sauce.
#10 PEOPLE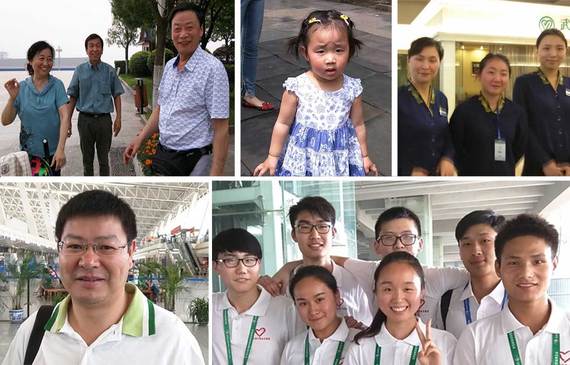 Students, railroad hostesses and people in the park
Student volunteers, vendors, guides, hotel staff, travel advisors are friendly, warm, helpful, hospitable. Cheerful, welcoming local residents help with logistics and love to practice their English lessons calling out "thank you and "hello."