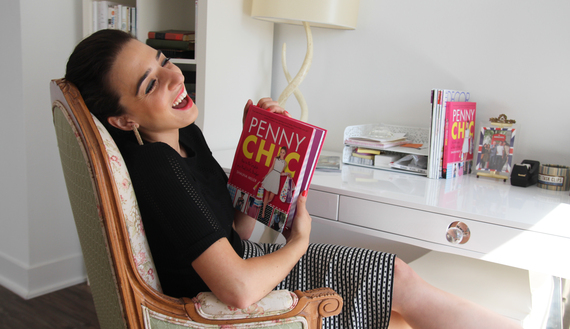 In 2010, when I started my style blog, Penny Chic, my goal was to create a new narrative around fashion, one where low cost fashion was curated with the same integrity as high fashion. At that time, blogging had just started to become the cultural phenomenon it is today, where pretty bloggers -- decked in gifted samples -- post photos of themselves parading through city streets. Penny Chic is a different brand of fashion blogging.
When readers visit the blog, they see outfits modeled by different women, and styled using clothing from discount retailers. Penny Chic is a visual experience -- not a visual escape. It's about creating everyday glam out of what's around you.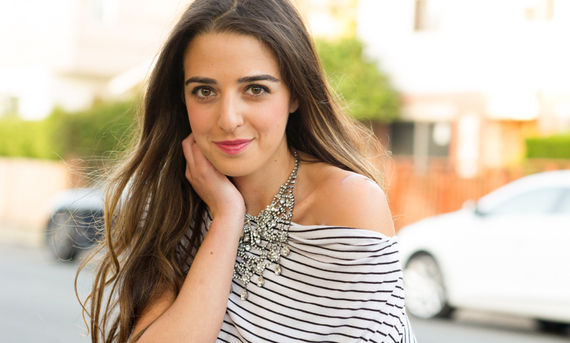 I always try to bring a new voice to fashion every chance I get, whether it's the Penny Chic dress collection at Walmart, which offers versatile dress styles for $20, or in my newly released book, Penny Chic: How to Be Stylish on a Real Girl's Budget, the first budget-focused style guide for teens.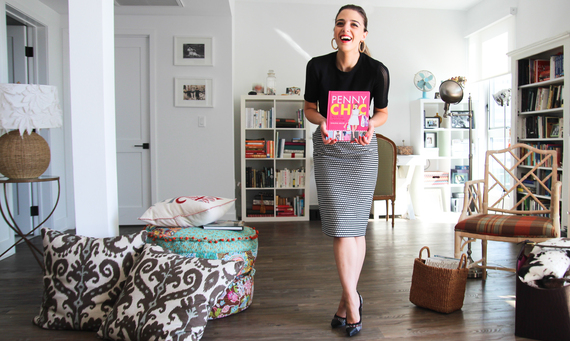 In an industry that praises the unattainable, it's an honor to prove how "keeping it real" is still relevant in the marketplace. Please enjoy an excerpt from Chapter Seven of my new style book. In this section, I show readers how to top off their wardrobe with one-of-a kind and affordable secondhand pieces.
How to Shop Secondhand
Leave your shopping list at home because part of the fun is that you can't plan for what treasures you'll find! Prep work is still needed, though; it's just a little different. Here are some tips to keep in mind as you embark on your treasure hunt: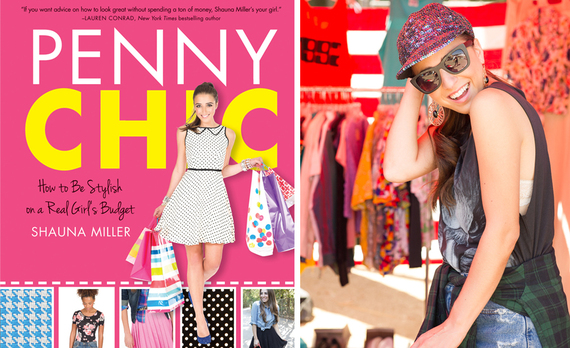 Set a Budget
Before you begin your journey, determine how much you can spend. Secondhand stores are notoriously full of knickknacks, so don't tempt yourself by bringing more cash than you need. Also, do some digging before you go shopping to find out whether prices are up for negotiation. Some resale shops operate like standard retail stores with fixed prices; others, like flea markets and garage sales, expect you to negotiate.
To Buy or Not to Buy
Always know the difference between a find that's worth buying and one that you should put back on the rack.
Worth Considering
-Worn-down shoes can be re-soled and touched up by a shoemaker.
-Nicer-quality jackets and dresses that are too big for you can be tailored to fit. It might be worth the investment if you're getting a major deal, or for that special formal dress.
-Something plain that's reasonably priced and fits perfectly can be spruced up with the right embellishment. For example, you can swap out the buttons, bedazzle with rhinestones, or add a brooch!
-If you can think of at least three outfits to wear the item with, consider it a yes!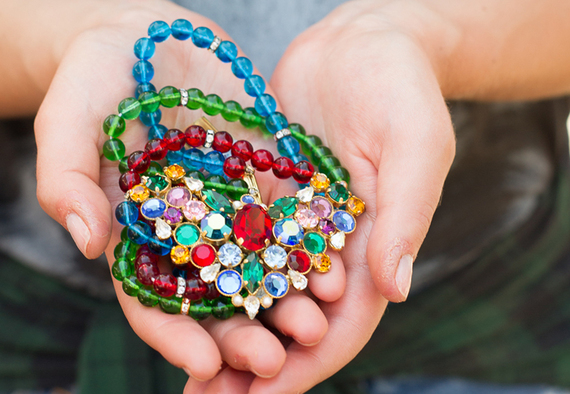 Put It Back
-Shoes with tears or holes of any kind.
-Any knit garment with moth holes. If the piece is still infested, those pesky moths may spread to other items in your closet.
-If something is too small or if it's not something that a tailor could fix easily and inexpensively, don't bring it home. You'll find other great pieces, I promise!
-Vintage doesn't mean tattered. Even if you're a Boho girl, you want a piece to look worn-in, not run-over.
-Fabric discoloration, such as faded spots or stains, is almost always impossible to fix. Who knows what it was or how long it's been there!
Penny Chic: How to Be Stylish on a Real Girl's Budget is available now in stores and online at Barnes & Noble, Amazon, Walmart, and Target.