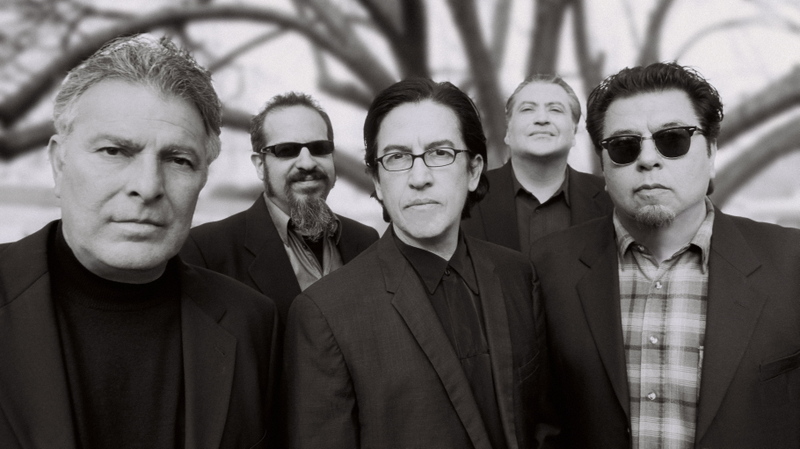 Los Lobos is playing for keeps. The East L.A. quintet is three years shy of the fourth decade of their "weird little trip," as saxophonist/keyboardist Steve Berlin describes it. Berlin left L.A. rockabilly pioneers the Blasters to join Los Lobos in 1984 as the band's sole gringo. The lineup has remained unchanged ever since. "We're brothers from different mothers, " he says.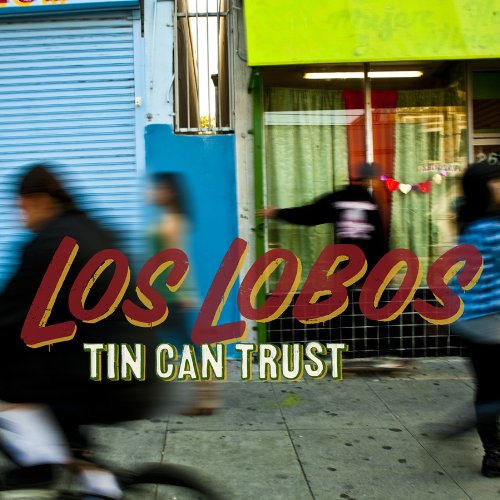 "Tin Can Trust" (Shout! Factory) is a taut, focused album without a note or lyric to waste. Yet it plays like a conversation between old friends. Like all great bands, Los Lobos are greater than the sum of their parts. They play with a sense of purpose that's divorced from the trends of the moment. Los Lobos want to last long more than they want to stay on top.
WATCH Los Lobos "Tin Can Trust" [live]
In between looking for four bars on his cell phone, Steve Berlin shared the secrets of musical longevity, keeping the faith in the studio, and embracing mistakes.

Los Lobos' first album [the charity album "Si Se Puede!"] was released in 1976 and your first album with the band ["How WIll the Wolf Survive?"] was released in 1984. How do you keep record-making from turning into a job -- or is it?
Well, we're definitely blessed to be able to take care of our kids, but it's definitely not a job. After [the band's 1992 album] "Kiko," we learned never to rehearse or prepare for making a record. It's scary for the first few days, but then something shows up and gets us out of the woods. I wouldn't recommend it for anyone else, but for us it has a certain spiritual component. You have to trust your higher mind.

You cover the Grateful Dead's "West L.A. Fadeaway" on this album, and you've covered the Dead's "Bertha" in the past. Do you have an affinity with the Grateful Dead and the jam band scene?
For us, the Grateful Dead defined how you can stay alive, coherent, and conscious for a long time. There's not a lot of places you can look to when you're band for 36 years. The Dead just grew old so graciously and elegantly. But Los Lobos is not aligned with them in any way other than reverence. I really admire jam bands, and I wish we could do more [excursions], but we're just guys who want to play songs.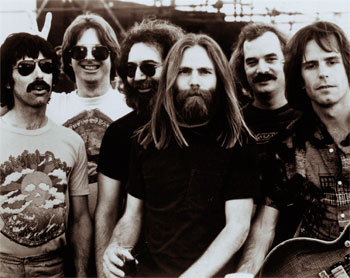 Do you stay connected to the current music scene?
I'm the only person in the band who's paid attention to music in the last 20 years! There's always the same stuff playing on the bus. It doesn't matter, though. We have our own language. You don't need to know the new Arcade Fire album to make good music. We've always considered ourselves artisans. We like seeing the cracks.
The Latin music scene is much more mainstream than when Los Lobos began. Do you look around at younger bands and feel a certain kinship or pride?
No, we've always been on our own weird little trip. When a new scene pops up, it just seems more like a hurricane passing by. I couldn't point to anyone and say that's our standard bearer. In all honesty, the whole cultural aspect of Los Lobos plays a much smaller role within the band than it appears from the outside. It's just so hard to make records that get attention, and we don't make music to be large. We're just glad to be alive and making music.

What's the best mistake you ever made?
Back in the '80s I had to choose between having my own room [touring with the Blasters] or sleeping with four dudes on a box spring. I chose the box spring.