The hottest seats at the Democratic National Convention are now available on eBay! In addition to the seats, bookshelves, end tables, and custom-designed pieces by me and featured in the Huffington Post's Oasis Lounge are up for bid on eBay.

The Oasis was a green space that I curated comprised of pieces that are made of sustainable and recycled materials. The space served as a place for tastemakers, including delegates, journalists and conventioneers to relax and re-charge during the DNC. Our visitors included:
* Katie Couric
* Robert Kennedy, Jr.
* Fred Armisen
* Charlie Rose
* Will.i.am
The highlight of the auction includes a daybed and club chair designed by me: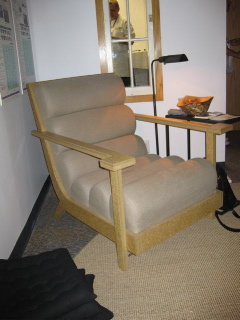 The club chair.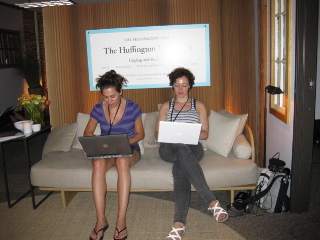 The daybed.
Unveiled at the Oasis lounge, these pieces are not currently available to purchase en masse. Both pieces are comprised of only eco-friendly materials and are a simple, chic design. In addition to the custom-designed club chair and daybed, pieces from top manufactures including Roost, Room & Board and Palecek will be part of the auction.

Proceeds from the charity auction will benefit Off the Mat, Into the World, a program that aims to inspire and guide individuals to find and define their purpose and become active in their local or global community.