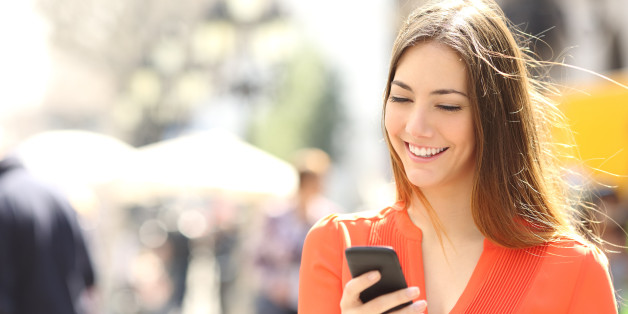 If you want to get the most from your clients, you have to stay in touch with them regularly. You have to find effective ways to engage them and keep them interested in your latest activities. This includes letting them know about your latest products and offers. It's also important, however, to send them helpful and even entertaining content, so that they have a reason to open your emails, read your text messages and visit your website and social media pages. Let's look at some of the best ways to communicate with your clients as well as prospects.
SMS Marketing
Mobile phones are now overtaking computers as the most popular devices. This makes text messaging one of the easiest ways to stay connected with your audience. Text or SMS (short message service) messages give you a way to reach people wherever they are. There are a number of platforms and services that make it easy to automate SMS marketing.
One of the largest and most experienced SMS services is Protexting.com. This is a useful platform to use within your own business as well as to connect with clients and prospects. You can send out either singles messages or group texts.
Another useful feature of Protexting is that you can take advantage of mobile keywords and shortcodes. You simply register your chosen keywords and then get people to sign up for your messages using this keyword. This could be the name of your business or a word related to your industry. You can then promote this keyword in emails, socil media sites and on printed materials such as business cards and brochures. You can send messages for many purposes, such as:
• Coupons and promo codes.
• Invitations to live events.
• Publicize a sale in your store or on your website.
• Send customers brief surveys to gain insights into their needs.
Email Campaigns
Email marketing is another of the most popular ways to stay in touch with your audience. It's the original internet communication tool, predating social media and text messaging. Even as platforms and devices evolve, everyone still uses email. The main challenge you have with email campaigns today is competition and the fact that many people don't read most of their emails.
Using email marketing services such as AWeber, MailChimp or Constant Contact makes it possible to automate many aspects of managing your email list. You can do things like send out a welcome message whenever someone joins your list, and send follow up messages on any schedule you set up.
You need a few basic tools to set up an email marketing campaign. The first challenge is to get email addresses in the first place. When you sell a product or service, you should have a box for people to check that signs them up for your list or newsletter. You can also use opt-in pages on your website. A good way to motivate people to provide you with their email is to send them a free sample, gift or coupon in exchange for filling out the opt-in form.
What you actually put in your emails is very important as well. Give plenty of thought to the subject line. Try to make it as interesting and provocative as possible. Questions can be a good way to make people curious enough to open an email. A question such as "What's the number one reason that causes businesses to fail?" "What food should you never eat after 8 PM?" or "How do savvy travellers save up to 40% on flights?" Topics should be targeted to the particular interests and problems of your audience, of course.
Some strategies to keep in mind with email campaigns include:
• Use short emails as teasers to get people to visit your blog, website or Facebook page to get the full story.

• Send coupons or promo codes in your emails.
• Create a short e-course, with lessons coming every week. This can be a way to pre-sell a more expensive course or get people to buy your book, product or service.
• Send out a weekly newsletter. This can have helpful information for your clients. You can send them to your website or social media sites for more information. If you use a newsletter format, you should place some helpful information in every message. If you use an email marketing service such as Constant Contact, you will be able to use one of their templates to create a professional looking newsletter.
Social Media
People are spending more and more time on social media sites, which means your business should have a strong presence there as well. There are many different social media platforms, so you have to decide which ones are worth focusing on for your business.
Almost every business can benefit from a Facebook page and Twitter account. LinkedIn is essential if your audience is other businesses. If you sell physical products where people want to see what they're buying, Pinterest is very useful. Here are some examples of how to engage your audience with social media.
• Remember to include links to your website in some of your social media posts.
• Engage people with a variety of media. Images, slideshows, infographics and videos, mixed with text based articles, help keep your pages interesting.
• Monitor your pages daily and always respond to questions and comments promptly.
• Use a service such as Hootsuite to automate social media marketing and to connect your various social media accounts, so you don't have to post separately on each site.
• Keep track of social media analytics, so you know your audience and what kind of content they respond to. You should, for example, keep track of data such as retweets, likes, followers and shares.
These are some of the ways to stay in contact with your clients. It's best to use these strategies together. Emails, text messages and social media posts can all promote the same campaigns in different ways. This allows you to reach people on multiple fronts.