Handbags, purses, clutches, and shoulder bags, so many too choose from and so little time to buy them! What is one to do this sizzling summer? BUY BUY BUY, and sell later! Put your stock into the hottest, must have hang bags/purses this season, for anyone needing to voice a statement about who they are, without the fuss of a whole look. Just you and a purse, warding off the summer's heat with these fabulous purses in the nearest ad campaign near you.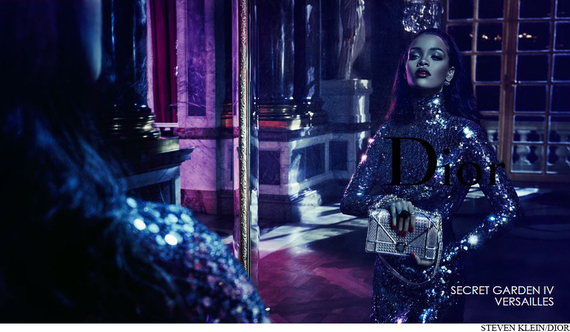 With summer a blazing, temperatures rising, and with the thought of the melting heat, what is a girl to do? Dior has came up with a solution! The Diorama flap bag frosted in a silver tone metallic calfskin showcased by non-other than Rihanna in the SECRET GARDEN IV VERSAILLES campaign, photographed by Steven Klein. This purse is one of a kind with perforated motif graphics to emulate the hall of mirrors at Versailles which could reflect the heat away this summer or turn the night into a disco inferno, like a shiny disco ball.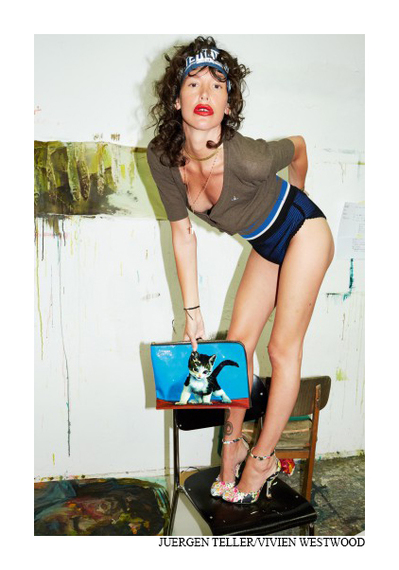 Running late and nothing to wear, oh I mean hold under your arm for added protection... Look no further, Vivien Westwood's Kitten pouch, brought to you by actress Paz de la Hauerta, gracing the SS15 campaign, photographed by Juergen Teller says it all. This semi size, but big statement pouch with a cute kitten is all you need, and she requires no food or water. But you may need a wet toilette from time to time to wipe off those finger prints from everyone clutching your hand bag to take a look at Kitty.... Can anyone say MEOW!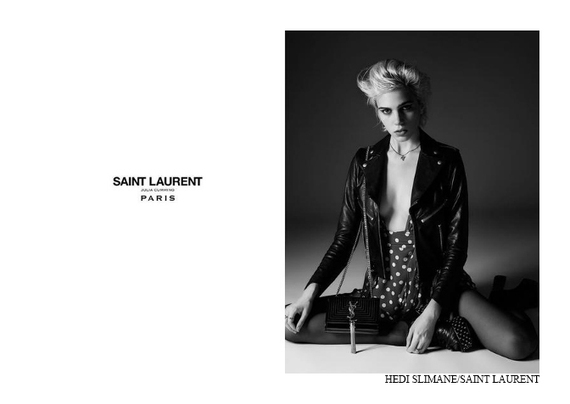 Lastly, are you one of those girls that like to make a statement, but like to make in a way that doesn't say your making one? If you are, the Saint Laurent classic small monogram Saint Laurent tassel satchel in black leather in the current SS15 Saint Laurent campaign photographed by Hedi Slimane will do the trick. This small but simple purse will UH LA LA your way through the summer heat, just don't forget the sun screen.
Till next time
Shawn Reinoehl