From social media to photography, your iPhone is probably loaded with your favorite apps like Twitter, Spotify, and Starbucks. However, more exciting software exists if you explore beyond your comfort zone.
The App Store is bursting at the seams with shiny, new apps that will upgrade your iPhone for little or no money. It's time for you to improve your mobile experience and make your life easier.
Here are my must-have app picks for your iPhone:
nPlayer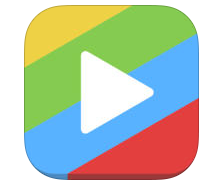 nPlayer gives you the ultimate video player experience. This app developed by Newin, Inc. has an easy control-UI that supports several video formats and codecs without file converting. Yes, no more wasting valuable time converting cool videos from your friends.
This high-quality performance app allows users to play files that Apple products generally don't play. For video files, a few supported types include MP4, MOV, MKV, AVI, WMV, ASF, FLV, OGV, and RMVB. As for audio files, nPlayer can play MP3, WAV, WMA, and FLAC.
Love to watch foreign films? nPlayer also handles subtitles better than other apps. It supports SMI, SRT, SSA, SUB, and LRC subtitle formats. With its built-in WebDAV client, you can stream and download media files.
The app is also easy to navigate. With a fingertip, you can adjust the playback position, move to previous and next subtitle positions, and control volume and brightness. Simply double tap to use the play/pause feature, and drag on the subtitles themselves to change their size and location.
Stop being told what formats you can and cannot enjoy. nPlayer is a great tool to watch your favorite TV shows and songs. Don't miss out on this great app. Download nPlayer now.
VSCO Cam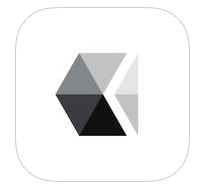 Take better photos! VSCO Cam lets you edit, crop, and filter photos with ease. The app makes your pictures look their very best. No more dark or out-of-focus photos.
VSCO Cam 4.0 features advanced camera controls, including manual focus, shutter speed, and white balance. If you want to step up your mobile photography game, this app should be at the top of your list. Get VSCO Cam here.
Fleksy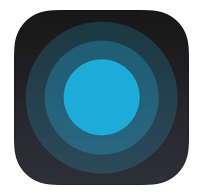 Fleksy holds the Guinness World Record for the fastest smartphone keyboard. Impressive, right? This gesture-based keyboard corrects your misspellings and adjusts to your typing patterns. If you find yourself confused, Fleksy offers a great tutorial section to help you type faster.
The app also has built-in emoji. With a simple tap and hold of the enter key, all the emoji will appear. Fleksy gives you six colorful themes for free, and the app supports 40 languages. Download Fleksy today.
Venmo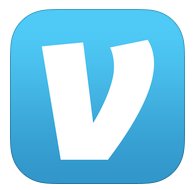 Venmo gives you the ability to make and share payments. People can easily send money back-and-forth to family and friends.
Do you owe someone 10 bucks? Now, you can securely send that person money instantly, and moving money from Venmo to your bank account only takes one business day.
The app also has a social feed. You can see the payments people in your network are making. If you have weird feelings about sharing your spending habits, just change the setting to "private." Get Venmo here.
Take a risk! Don't get bored with the same old social media apps. Instead, enhance your experience with the apps above.
Images courtesy of the iTunes Store.