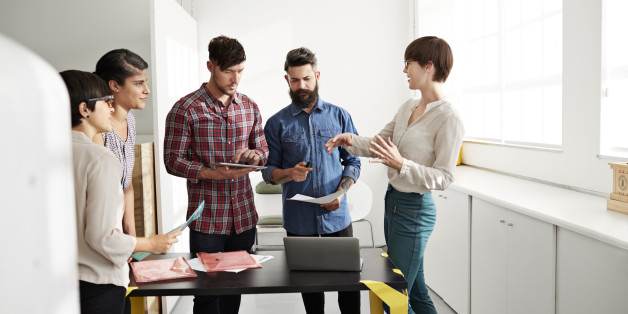 Globally, we are experiencing a groundswell of entrepreneurship. It is on every university campus, in skunk works projects in every corporation, and in discussion at the highest political level. There are incubators and accelerators popping up everywhere. Innovation and its business partner, Entrepreneurship, have been lauded as our saving grace. It is the religion of our pecuniary times.
Even with the growing interest in entrepreneurship, we must actively work to foster it, as it is critical to our success as a society and as an economy. We are facing vast problems of great scale, such as poverty and global warming, that can only be solved through daring innovation and precision execution. Key gaps exist in the overall scaffolding that will lower the odds of success for most and prevent many innovators from even starting. We know that we need more of it, but how exactly do we cultivate it?
1. We need to democratize entrepreneurship.
In the past several weeks, there has been a flurry of articles around the lack of diversity in tech. They point to the brogrammers, the all-male investment teams, the boys-only boardrooms, the testosterone-fueled startup teams, and the patriarchal culture. "White men run Silicon Valley," Lizette Chapman boldly asserted in the Wall Street Journal. It is true. As part of a Silicon Valley venture firm, I was the only woman in the company for five years, I was the only woman on the investment team for seven years, and, when I left, there were none. I hear this story again and again from female friends. Only one woman, and then there were none. Women are either excluded entirely from the innovation utopia or merely allowed to play at the fringes.
Silicon Valley is still the best place to learn about new business creation. This ecosystem currently offers great education to the very select few. This new business education, however, is often not meritocratic and cannot be scaled. We need to take that education and democratize it to all. The good news is that there is a huge amount of untapped talent. Talent that is not recognized in the current business exchange. The challenge of pattern matching is missing large pockets of untapped talent. The economic argument is clear, and the returns are apparent.
There are great entrepreneurs everywhere achieving amazing things. Great entrepreneurs who would benefit from the inside access to how things work, who want a bit of the Silicon Valley magic-in-the-bottle for their enterprises, and who deserve access into the clubhouse just as much as white men. If we in Silicon Valley see ourselves as leaders in innovation, we should be leading the charge to change this antiquated, misogynistic practice of ostracizing women and minorities and move toward a true meritocracy with innovation as the light and execution as the scale.
2. We need to provide a virtual on-demand and real-time exchange.
As part of the founding team of True Ventures, I created True's platform of Founder Services, including Founder Camp, TEC: the True Entrepreneur Corps, and True University. I worked with hundreds of early stage founders and their teams and have a deep understanding of what entrepreneurs need, because they told me. Every investment we did had a direct line to the board member and a dotted line to me. I had the privilege of sitting down with entrepreneurs and asking, "Now that the money has been wired, what do you need to build the best business possible?" Entrepreneurs were my customers, and, thanks to Steve Blank, I understood the importance of leaving the building to go talk to them on their turf -- in San Francisco, New York, Portland, Santa Monica, Beijing, and London.
Through those conversations, I learned that hiring - attracting and retaining the best people - was the most painful need every startup shared. Yes, A players hire A+ players and all that, but early stage companies are competing with Apple, Google, Twitter, Facebook, etc. yet cannot compete on the salary and perks. People work in startups because they love them and often want to start a company of their own one day. Yet startups by nature do not have training and development. Ah ha! I could do that. So I built True University.
While it is great to have a two-day, private event in the middle of the summer (or anytime), it was not enough. Entrepreneurship is a 24/7 business. People require information in real time as the needs arise, so an on demand solution is required. Social media has redefined our attention span. I would challenge the commonly held belief and practice that you need to watch an hour-long lecture or take a semester-long course to learn. Entrepreneurship can be taught, and entrepreneurs learn best from one another and best by doing, so we need to offer short, behavior changing, action-oriented lessons from experienced peers that can be applied to their ideas, projects, teams, and companies. In the collaborative community that I fostered for the VC portfolio, the magic happened not when the venture investor talked to the entrepreneur, rather when the entrepreneurs talked to one another.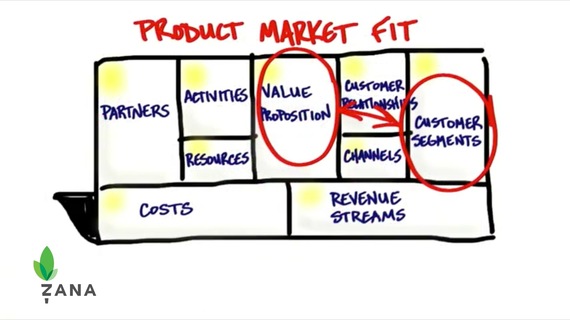 3. We need to usher in the Entrepreneurial Renaissance.
Just as the Industrial Revolution was about steam power and moving from hand tools to machine tools and the Information Age was about computers, we are entering the Age of the Entrepreneur. Earlier this year, Ludwig Siegele wrote a piece for the Economist likening the Cambrian explosion 540 million years ago to the entrepreneurial explosion happening today. In it, he states that the entrepreneurial flourishing of today is based on a solid foundation with attainable basic building blocks and global standards. Perhaps instead of "software is eating the world," as Netscape founder and Silicon Valley monarch Marc Andreessen stated, entrepreneurship is creating our new reality.
The numbers do not lie. There are 400 million entrepreneurs globally and rising. According to the Kauffman Foundation, all new net job growth comes from startups. While sometimes thought of solely as starting a new company, we believe entrepreneurship can be about leading your part of a company, organization, school, project and such, and the research validates this broader definition with 90 percent of people viewing entrepreneurship as a state of mind. We have entered the world Reid Hoffman predicted in The Startup of You. Whatever career path you choose, you are an entrepreneur, managing the brand of You and pursuing a lifelong education.
Silicon Valley has four elements that contribute to the outstanding successes: talent, capital, knowledge, and a pay-it-forward culture. Previously, the talent migrated to Silicon Valley because the knowledge and capital were concentrated there. While Silicon Valley still has its advantages, there is no reason this ecosystem cannot be disrupted by the same tools that created it. The rising Bay Area real estate costs and the visa issues many entrepreneurs face are two great reasons for this disruption. The trend toward geographically distributed teams is another indication of this disruption, as seen with WordPress, Upworthy, Crowdrise, Lullabot, 37 Signals, and others. I agree with Andrew Parker's assessment that the next Silicon Valley will be online. We have seen flattening of capital through crowdfunding, Angel List, syndicates, and ready access to funding sources . The pay it forward culture is available to any one willing. Zana brings the final critical element with the flattening of this incredible knowledge base.
Whether you are a current entrepreneur with a problem to solve, a startup founder with a team to develop, a student contemplating an idea, a marketer who wants to learn the latest in growth hacking, or a team lead on a corporate project, we want to collaborate with you. The Entrepreneurial Renaissance is just beginning.
_______
About Shea Tate-Di Donna:
Shea Tate-Di Donna is the founder and CEO of Zana, a platform to democratize entrepreneurship providing business education for the entrepreneurial age. Previously, Shea was senior vice president and part of the founding team at a Silicon Valley venture firm where she built their founder services.