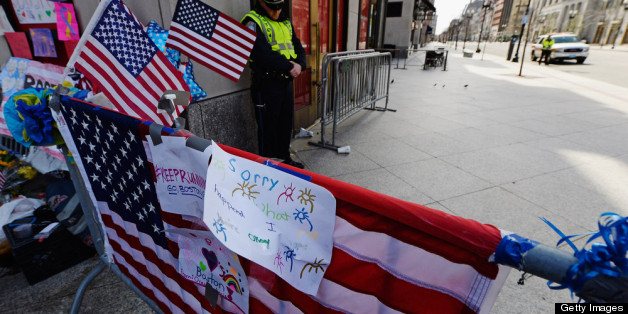 Last Friday, I flew back to New Hampshire to help my husband move out of his temporary apartment in an old New England barn. He was living there after we'd sold our house. I had left for Florida. We spent the entire weekend packing his things. It was amazing how much stuff he had packed into his one room apartment.
He borders on being a hoarder and gets very sentimentally attached to some of the strangest things; a 40-year-old Marshall Tucker T-shirt, his father's tie-clips, keys that he longer knows what they unlock, golf tees, a homemade pipe, postcards from his semester abroad in New Zealand. An argument almost erupted when I discovered he had kept a wooden fruit crate full of my old albums. The Clash, Elvis Costello, The New York Dolls, Men at Work, The English Beat. The music I had listened to in the '80s while living in Boston the decade after college. Before I left for Florida, I had tried to contact a guy who collected old records but he never got back to me. I asked my husband to follow up on this, but when he moved into the barn he found an old phonograph and thought he might listen to the music we loved when we first met. It was that sentiment that kept the argument at bay.
Boston would continue to haunt our journey south. After loading the trailer we were hauling the entire length of Route 95, with the exception of the state of Maine, I received the first of four text messages from friends and family. "A bomb went off at the finish line of the Boston Marathon." We began our journey riveted to WBZ radio. We had friends who were in town that day, two with daughters running the marathon. I checked Facebook, one of them was safe. She had made it to Mass Ave, about two miles from the finish line. Her sister was at Copley Place waiting for her, but fortunately across the street from where the bombs went off. Her parents were a block away.
We didn't hear until later that night that our other friend's daughter was 150 feet from the blasts, about to cross the finish line. We had just attended her Dad's funeral a few months ago. He had died of pancreatic cancer. He would have been 55 on April 12th. He was clearly watching over his daughter that day in Boston.
My 80-year-old Dad has run the Boston Marathon four times. The first time I watched him run, I lived in Washington Square between Cleveland Circle and Coolidge Corner. I remember him passing by, while drinking beers in front of the Tam O'Shanter where I had met my husband-to-be earlier that fall. After I cheered my dad on, I hopped on the T and raced to the finish line to meet him. The last time I met him at the finish line, I think he was in his early seventies. He was worn and tired, wrapped in one of those silver thermal blankets but proud and smiling. My Dad is a very thin man, five foot seven with gray wispy hair. His resemblance to Bill Iffrig, the Fallen Runner in the iconic photo, is eerie. The shoulders, the way he is grabbing his knee. When I saw that photo on the news at my friend's house in Rhode Island the first night of my road trip, I had a momentary feeling of panic. I thought, "My dad isn't running the race this year. Or is he?" Because that would be just like him to do something like that, run the race and not tell us because he knew we would be worried. He had a heart attack in the spring of 2012 and now has two stents in one artery and a pacemaker. They also discovered he must have had another heart attack years ago. That artery was so clogged and scarred it was beyond repair. Despite all this, he's back to running five miles every other day. It was not far fetched to think he might have been secretly training for one more Boston marathon.
By the time we reached Hilton Head, we woke to the news of the lockdown in Boston. We had planned to leave early that day for the last leg of our journey to our new home in Florida. Instead we were riveted to the news, finding it impossible to tear ourselves away from the scenes unfolding in the city we had called home for so many years. I grew up in Rhode Island, went to college and spent my twenties in Boston, spent a winter in Colorado, a summer on Nantucket and raised my children in New Hampshire. I have traveled to 43 states in this great country of ours. I definitely plan to visit the other seven.
Watching the drama unfold in my favorite city in America, I thought about how mobile Americans are. We can drive a thousand miles south or three thousand miles west without crossing an international border. We freely move about this land of ours. We are a free and open society. Woody Guthrie was right, "This land is my land. This land is your land."
On our four day journey, driving "a ribbon of highway from the New York Island to the gulf stream waters", I passed the time reading aloud the City of Thieves by David Benioff. The tale of war torn Russia kept us entertained. The story was harrowing and disturbing at times. War is always gruesome but Lev and Kolya's search for a dozen eggs and their youthful longings and humanity were heartwarming. Americans aren't that familiar with wartime in their neighborhoods and on their streets. Not since the Civil War has the battle taken place on our shores but all that ended on September 11th. My cousin's wife, Stacy Sennis McGowan, died that day. She worked on the 102nd floor of the second tower.
When I saw the citizens of Boston finally return to the streets of their great American city, cheering the police and singing the Star Bangled Banner, I had tears in my eyes. I hope we don't overreact to the events in Boston by removing trash barrels from public places, banning backpacks or placing more metal detectors at public events. Let's all remember, we truly are the land of the free and the home of brave. I hope we don't let fear rule our choices. Let freedom ring. Be brave. We will win this war.