Yesterday's post, the last of thirty-one installments of Donna's Cancer Story, was titled "The End," but when I shared it on Facebook, I wrote, "The End is not the ending." =The End was the end of Donna's Cancer Story, but, clearly, not the end of Donna's story, because here you are.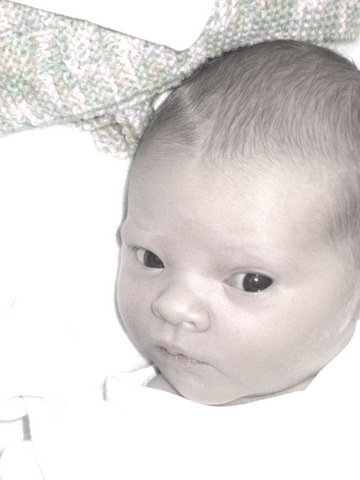 In the midst of Donna's vigil, the beginnings of a charity to honor Donna's life came into being. Donna's Good Things has evolved in the three years since Donna has passed. Our charity's mission is two-fold: Primarily, to provide joyful opportunities for children facing adversity, be it economic, educational or health-related. We call this "Our Good Things," and they include funding dance scholarships at the studio where Donna studied, providing weekly dance education at our local Chicago Public School, Rogers Elementary, for 700+ students, hosting an annual New Year's Eve party for inpatient oncology patients and sponsoring monthly Wiggleworms concerts for the young patients at Lurie Children's Hospital of Chicago through a partnership with the Old Town School of Folk Music.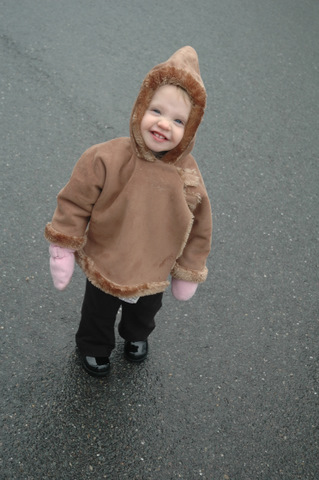 The other mission of Donna's Good Things is to promote "Your Good Things," gestures big and small performed by those impacted by Donna in some way. These Good Things can be as simple as taking more notice of your children over the course of the day, having more patience with them and showing them more affection or organizing a St. Baldrick's event (more on that later).
So many individuals have been inspired by Donna's story and her lessons and that inspiration has lead to action.
Walking teams have been created to benefit Cure Search and St. Jude's Research Hospital;
Team Dancing Donna has raised over $25,000 in four years at the annual Run for Gus. That money goes directly to the pediatric brain tumor program at Lurie Children's Hospital of Chicago;
Dozens of folks have signed up to become 'Chemo Angels' for those currently in treatment;
Elementary schools have opted to recognize September as Childhood Cancer Awareness Month, raising dollars for research and awareness at the same time;
Dozens and dozens of folks used Donna's image as the Facebook avatar in September, encouraging questions about who the little girl was;
$306,000 was raised for Lurie Children's Hospital of Chicago during the "Donna Power Hour" early last month as part of the 101.9 Mix 36 Hour Radiothon.
These Good Things go on and on and on and on. They are catalogued on the Donna's Good Things website and we encourage you to add Your Good Thing to the clearing house of good done in Donna's name. The way I see it is that Donna was taken from us too soon. When I look back at her life and all she contributed and is still contributing, I can't help but wonder what Good Things she might have accomplished had she never been diagnosed with cancer, or had she survived her diagnosis.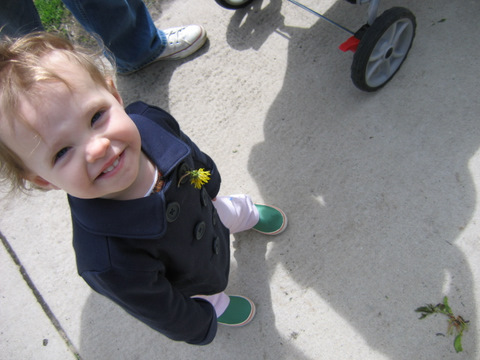 The logo for Donna's Good Things is two acorns. In July 2010, on the day Donna would have turned 5 -- the first birthday after her death -- two of Donna's oldest playmates, both little girls 4 years old, sent along envelopes with acorns in them. In the moments after opening those envelopes, I was initially struck by the simple oddity of acorns from two little girls that had only known one another through Donna.
After a few moments of holding these acorns, I did what any self-respecting person does these days to get answers -- I Googled "acorns, symbolism." Most commonly, the acorn is a symbol of strength, perseverence, hard work, good luck, patience, immortality and protection. In those moments of holding those acorns from two little playmates, their potency was astounding. In no uncertain terms, I felt Donna communicating to me -- "Be patient, Mama. Be strong, Mama. Work hard, Mama. Persevere, Mama."
Ralph Waldo Emerson wrote, "The creation of a thousand forests is in one acorn." George Bernard Shaw wrote, "Think of the fierce energy concentrated in an acorn! You bury it in the ground, and it explodes into an oak!" And William Arthur Ward wrote, "Faith sees a beautiful blossom in a bulb, a lovely garden in a seed, and a giant oak in an acorn." Donna is our acorn.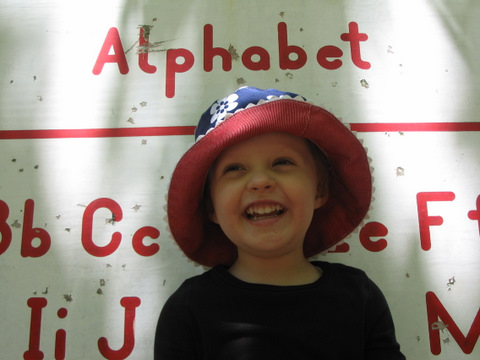 When Donna's Good Things was formed, we consciously did not want it to be a cancer charity. Cancer had taken my daughter and my Mom, both beautiful Donnas, and we felt strongly we did not wish to devote any more attention to it than it already demanded.
Well, things change. As we came out of the exhaustion of our caregiving and the fog of our grief, the terrible reality of how poorly pediatric cancer is funded in the U.S. became harder and harder to ignore. Only 4% of the overall budget of the National Cancer Institute is spent on pediatric cancers. In the last twenty years, the FDA has approved only one drug specific to pediatric cancer. Half of all chemotherapies given to children today are over 25 years old. These stats go on and on.
After writing Donna's Cancer Story last year, a reader came forward with the suggestion to have Donna's Good Things sponsor a St. Baldrick's shaving event. St. Baldrick's is the number one private funder of pediatric cancer research in the U.S.. Since 2000, they have donated over $146 million to fund promising research. Now that is a Good Thing.
We jumped at the chance, but hedged when it came time to set a fundraising goal. Truth be told, there is nothing worse than shooting for the moon and hitting a street light when you are trying to both honor the memory of your dead child while raising much needed funds. This reader/volunteer wanted to aim high, but I wanted to set a more realistic goal. We settled at $20,000.
Well, through hard work, lots of promotion and almost forty individuals volunteering their heads to be shaved (the majority of those heads being female!) Donna's Good Things was able to raise over $77,000 for St. Baldrick's. Hot damn, that is a Good Thing.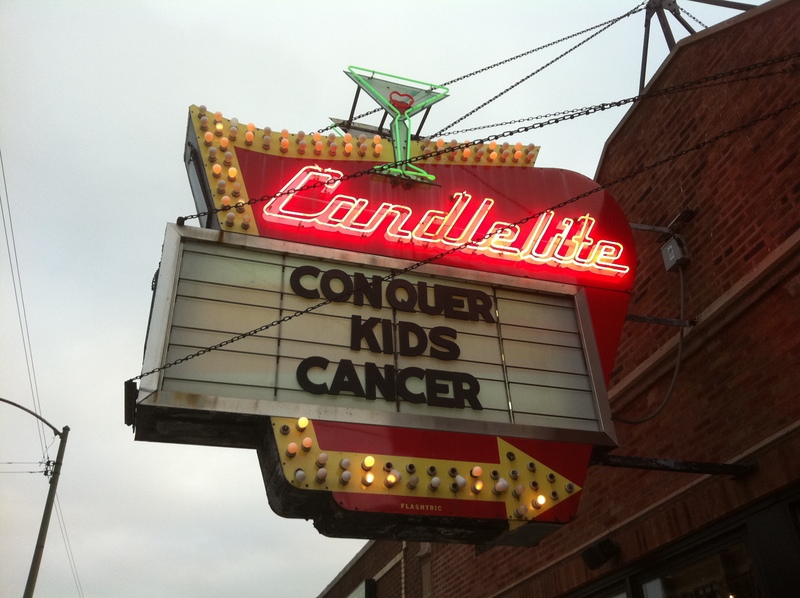 So there it is. If you want to help, if you were moved by Donna's Cancer Story enough that you want to pay it forward, if you want to be part of a collective of people helping to fulfill Donna's potential, then do it. We would be so very grateful to you.
In March 2013 we will be hosting our second annual shaving event in Chicago. If you've got a head, we'd love to shave it for you. You can sign up today. If you live outside Chicago but still want to get involved, Donna's Good Things is in the final stages of working out a partnership with St. Baldrick's where DGT shaving events could be held local to you. Those folks that traveled last year from Michigan and Indy and Atlanta and California to shave with us in Chicago can now organize independent DGT shaving events wherever they happen to be. You can, too.
And if you do something not quite as dramatic as shaving your head, but still think of Donna while you do it, we want to know. We want so very much for Donna's Good Things to be a movement, not a charity. We want Donna to be known and remembered. We want her lessons and wisdom and wonder to be shared and shared and shared. You can do that.
Okay, dear reader, from the bottom of my broken, damaged heart, I thank you. Mary Tyler Dad thanks you. I think it worked. It worked because of you. I am indebted to you for bringing me into your home and cubicle and bathroom stall and soccer field and car and kitchen.
Know that what you've done, willingly witness Donna's life and death, took guts. You did it. You are amazing. Never forget that.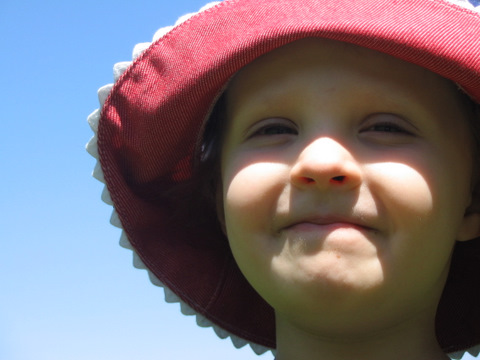 RIP, Donna Lubell Quirke Hornik, 20 July 2005 - 19 October 2009
We'll meet you there, girl.