Shelley Meriweather Ferrand, MHSA, Ph.D., has been in health services administration and consulting for over 30 years. She specializes in physician contracting and development of health services programs in underserved communities. With a passion for supporting LGBT youth's family struggles in communities of color, as an extension of her doctoral thesis covering philosophy and health policy in poor communities, Shelley operates the website, MyBlackGayChildren.com. Originally from Detroit, Michigan, Shelley is a graduate of the University of Michigan, is married with two daughters, and lives on the west coast and in Atlanta, Georgia.
This picture was taken in Vancouver, Canada in 2009. The scene was captured during a 26-mile bike ride that explored the neighborhoods of Vancouver.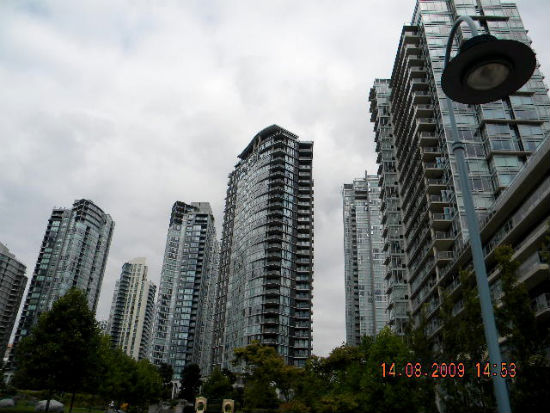 Glass City
Are you 50 or older? Want to submit your own art or photography for consideration? Send us your work at 50arts@huffingtonpost.com. See here for more details.