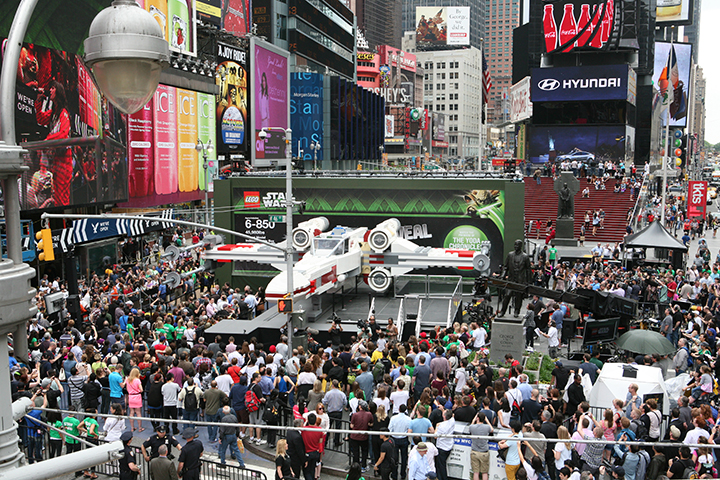 The world's largest LEGO creation landed in New York City on Thursday. It took 32 master builders over 17,000 hours and more than five million bricks to create a humongous 11-foot-tall model of Star War's X-Wing Starfighter. The model weighed in at over 46,000 pounds.
Since both LEGO and Star Wars have especially devoted fans, crowds were super enthusiastic when the Starfighter was revealed. Those lucky enough to spend part of Memorial Day weekend with the Star Wars model were greeted with goody bags filled with a poster and comic book and had the chance to actually enter the cockpit and walk away with a photo. Darth Vader, Boba Fett, Luke Skywalker were also on hand for photo ops.
But LEGO fans were possibly even more excited by the multiple building stations where they could follow a step-by-step guide to build their own mini version of the X-Wing Starfigher, which they got to take home.
Hanging out in New York City for the weekend, the X-Wing Fighter will make its way to its permanent home at LEGOLAND California Resort.