The world is changing fast, and new industries take shape every day. Our increasingly global marketplace means new opportunities for entrepreneurs, remote workers, and inventors with the brains and drive to find new applications for emerging technology. Here's how you can jump into - or create - a new business opportunity. Hint: It's all in the planning.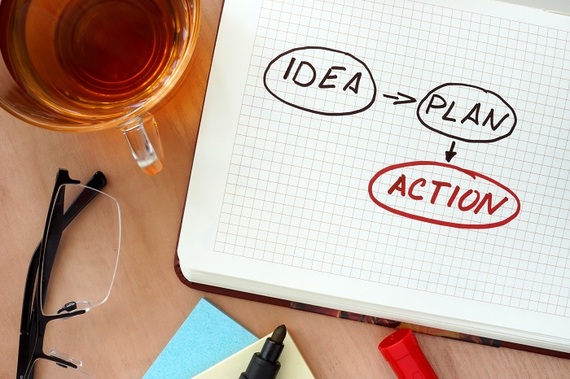 Most businesses fail because their ideas aren't very good. They fail to do market research, and make products and services no one wants to buy, or introduce an unremarkable product into an already saturated market.
Establishing a purpose: What's your objective?
Per Wickstrom, Founder of A Forever Recovery, sees the key to success in "developing a purpose and then setting goals to accomplish that purpose." This is the principle he used to grow the largest rehab network in Michigan.
Defining your purpose is the first hurdle.
You might want to be independent, invent something, support a worthy cause, or just make lots of money. Or some combination that's a little of each. Establishing your purpose gives you a starting point.
Write down your goals, and then assess them to see if they are accurate and achievable. Your purpose must be realistic. You can't be a video game designer and invent the next World of Warcraft unless you have the knowledge and creativity to make it happen. That is not a goal, it's a dream.
A realistic purpose might look something like this:
"My company will be based on a software for [doing something incredibly useful]. 10 percent of my net profits will be donated to a clean water initiative. "
Assuming you have the skill set to build an incredibly useful software, you have defined your company's core purpose. If you can't decide what your purpose is, you're not ready to go into business.
Discovering your customer: Who will use my product or service?
Answer that, and you identify your core customer base. Before you put time and effort into developing your idea, get to know your customer. Talk to them, poll them on social media, and ask their opinion.
Lay's potato chips is doing a great job of soliciting customer feedback. For several years now, they've run a campaign asking users to define new flavors. The company chooses the top three or four, and produces limited runs so customers can try all the new flavors and vote for their favorites. That's how we got Bacon Mac and Cheese. Yummy! They're doing things a little differently this year, and the approach shows real marketing insight. By pitting an established flavor against a new flavor and asking customers to choose which they like best, they engage adventurous tasters and existing customers who are fans of existing flavors.
Take a page from the Lay's playbook and find a clever way to engage your customer base in advance, learn exactly what they want, and get them excited for your new product before it goes on the market.
Here's how Taco Bell built hype before they introduced the quesalupa in a Super Bowl ad. You could even pre-order the mystery item in advance.
Due Diligence: Proof of Concept
If you've found a warm reception from your potential customer base, the next logical step is proof of concept (POC). Here's where you identify the possible roadblocks to your business plan, including costs, resources, criteria for success (at least in the early stages), and what to do next, if you decide to move forward.
Proof of concept can be considered an evaluation for success. You already know that potential customers like the idea. Your decision rests on whether it's doable. Every new thing takes money, time, manpower, ability, and resources. A sound, honest POC determines whether everything is in place to move forward, and it minimizes your risk of failure.
Tracking Your Progress: Project Management
To keep the ball rolling and get everything done, you'll need to lay out all the steps, set production milestones and goals, and stay on top of the project. You may be thinking, "Wait, it's just me and my idea. Why do I need all this?"
Small companies need a plan just as urgently as big business. I'm just one writer, and I use project management to make sure I meet all my goals. Remember - you'll be trying to fit something new into your already busy life. Most entrepreneurs start preparing to launch new companies or products while they are still working another job. Setting project management tasks helps you get things done, even if it's a little at a time. Be realistic about your time, and adjust as necessary. Even if it's just a spreadsheet and calendar tasks, block out some time to work on your new venture, and keep at it.
Before you pour your heart and soul (and all your money) into a project, create a comprehensive plan to minimize your risks, gauge your potential market success, and get a realistic overview of what you're getting into. Your balance sheet will thank you for it.