The global nature of today's marketplace often means a lot of travel for busy execs. It's not easy to negotiate airports, land in a foreign city, and hit the ground running while still keeping your professional attitude. Fortunately, new technology is on the market to help keep you safe, sane, and together. And if you're looking for a great gift for a frequent traveler, one of these high-tech gadgets are the perfect choice!
International Data Solution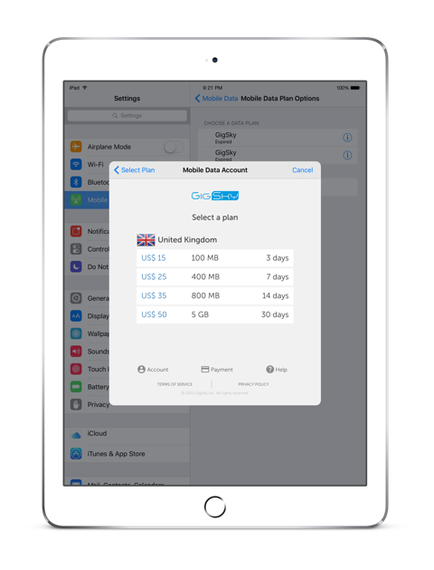 International travelers are often surprised to find either their phones do not work in foreign countries or their bills are astronomical. The answer? GigSky offers an innovative solution to globe-hopping business people and other travelers: seamless 3G or 4G data connectivity in over 90 countries at a reasonable price, and it's the only worldwide mobile data service on Apple SIM for iPads.
No more juggling SIM cards for each country, lost service time, or making extensive arrangements. The Gigsky universal SIM card gives you instant access for your unlocked phone or tablet and the ability to create a mobile hotspot wherever you are. The companion app makes it easy to add funds to your account right from your device and switch countries on the go - with no outrageous surprise charges. And since it's integrated with Concur, you can easily track your data expenses.
Rechargeable Personal Air Purifier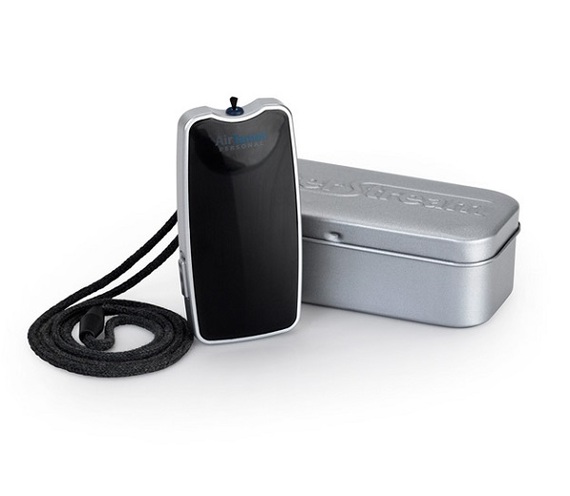 Let's be honest. You don't have to be a germophobe to be a little nervous about air traffic today. There's always some scary new virus out there just waiting for a host. The AirTamer® A310 uses advanced ionic technology to create a germ-free three-foot personal space for you to breathe free of toxins. Silent operation won't bother the passenger in the next seat while it repels viruses, pollen, smoke, molds and dust mites. A three hour charge gives you 150 hours of breathing room, and there are no filters to change.
Noise-Canceling Bluetooth Headphones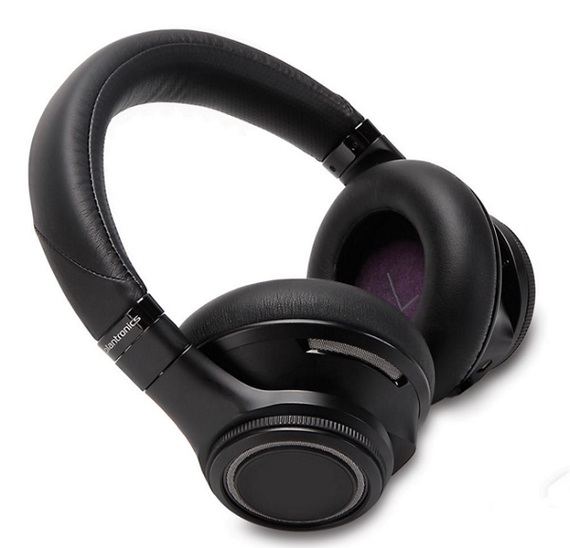 It's impossible to get peace and quiet in-flight. Between crying babies, snoring seat mates, and loud cell phone conversations, valuable time you could be spending preparing for meetings or cathing up on much-needed relaxation is wasted. Hammacher Schlemmer rated these the Best Noise Canceling Bluetooth Headphones. Comfortable wireless design allows you to relax and carve out your quiet place, no matter what annoying things are going on around you.
Space Case
With a built-in GPS tracker, powerstation, and an incredible array of other useful features, the Space Case by PlanetTraveler is the coolest luggage on the market. Scheduled to start shipping any day now, this polycarbonate rolling wonder comes loaded with features and functions ranging from practical and durable construction to a built-in digital scale.
Blue-tooth speakerphone, a proximity sensor to let you know when it's nearing you on the luggage carousel, anti-theft features, and a personal concierge controlled by a smartphone app makes this far more than a rolling container for your clothes.
Portable Powerstation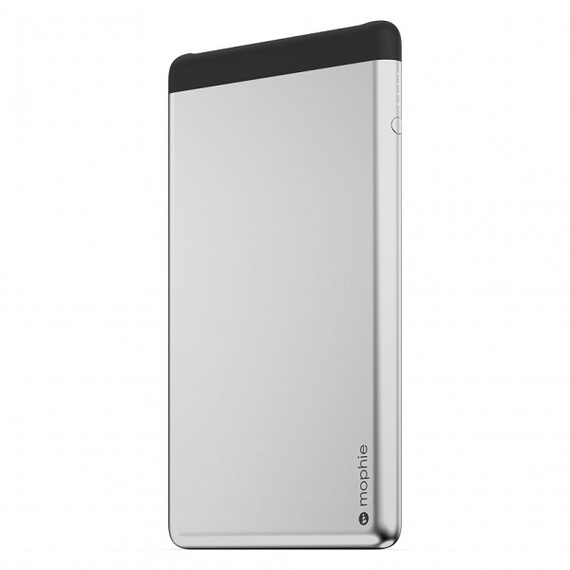 Don't let the ultra-thin profile of the Mophie powerstation 8X fool you. This high-speed universal battery charger can recharge all your devices, including tablets and wearables. It's easy to pack and the lightweight aluminum construction won't add bulk or weight to your luggage.
Fully charged, it can recharge an iPhone up to 8 times, or an iPad twice. If you find yourself in a European hotel with no convenient outlets, you're good to go for a few days before you have to start moving furniture. The Bluetooth connection to the companion app lets you know when your device if fully charged and alerts you when the powerstation is running out of juice.
The World's Best Travel Jacket
You'll have to pre-order to get this handy jacket by Baubax. Design range from microfiber hoodies to professional blazers, and each is so packed with features there's room to stash everything the modern traveler has to carry. Keep your hands free, your passport handy, and your sunglasses and earbuds secure as you dash through the airport or jostle on a crowded train.
Blow up your built-in neck pillow, pull down your eye mask, and settle in for a quick nap with all your gadgets and important documents zipped securely into your pockets. No more worries about nodding off and waking to find your carry-on has been carried off.
In-Flight Workstation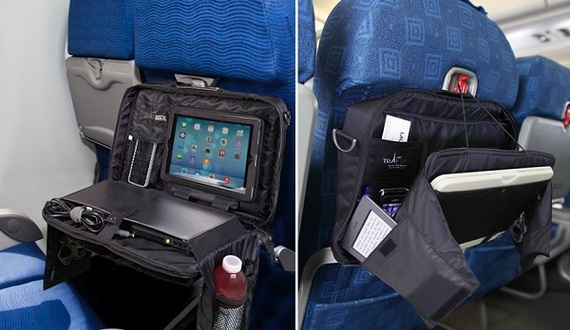 If you spend a lot of time in the air, a laptop bag that attaches to the seat in front of you and turns into a workstation will make your life a lot easier. The innovative Tray Bien® in-flight workstation design holds all your electronics for easy access during your flight, and provides a supported table for up to a 17" laptop. Your portable desk folds up neatly when another passenger needs to squeeze by or you need to stretch your legs - simply close the tray table with the workstation attached.
High-Tech Umbrella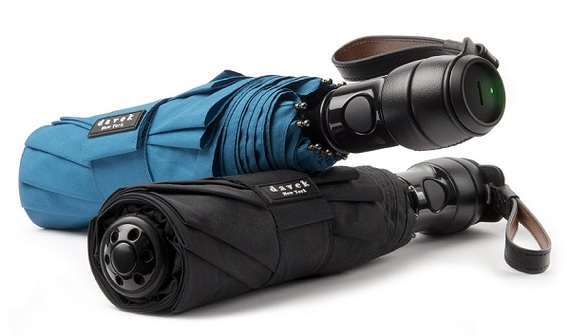 How many umbrellas have you lost in your lifetime? Leaving your umbrella behind in a restaurant or cab can be terribly inconvenient, and let's be honest, good quality umbrellas aren't cheap to replace. Davek has an impressive solution. Their compact, high-quality umbrella is small enough to fit neatly in your carryon, sturdy enough to withstand the weather, and difficult to leave behind. It comes equipped with a built-in homing beacon you can track using an app on your smartphone.
If you wander away, your phone tracks the distance between you and your umbrella. If you get more than 30 feet from your umbrella, you'll get an alert. That's right, your umbrella will text you.
Data Security Key
Meet the YubiKey! from Yubico on Vimeo.
Data breach is a serious concern for any business professional. Your laptop or smarphone might contain sensitive financial information, your customer contact list, and access to inside information about your company. With a Yubico Security Key, your data is safe, even if your laptop or mobile device is lost or stolen. It generates one-time passwords for sites that support a two-step authentication process, such as Gmail, Gdocs, Evernote, and Dropbox.
The process is complicated, but use is not. The key is small and lightweight - it fits right on your keyring. Insert into a port on your device, press a button, and your files are unlocked. Simple for you, impossible for a thief.
RIFD Secure Wallet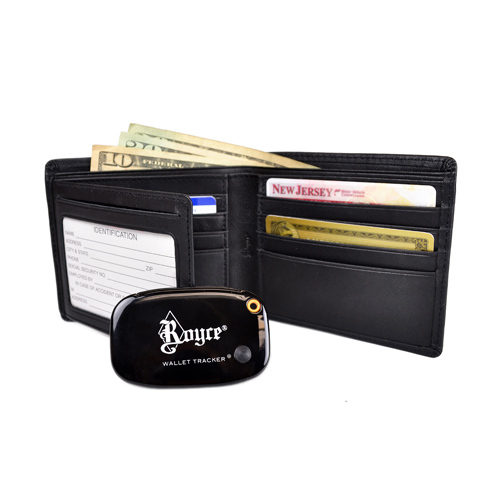 Protect your credit cards and documents from digital piracy with an elegant high-tech RIFD wallet complete with Bluetooth tracking so you'll always know exactly where it is. The luxurious Royce Freedom Wallet, available in men's and women's stlyes, is exquisitely hand-crafted from top grain Nappa or Saffiano leather. Designed to fold flat, with a passport pocket and ample storage for cards, cash, and idenfitication, the Freedom wallet keeps your money and your identity safe from pickpockets and digital theft alike.