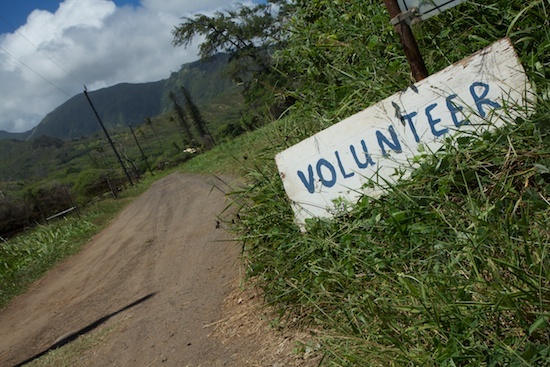 How can you meet locals in Hawaii? Volunteer. While in Maui I took a big turn off the tourist trail and ended up at the Waihee Coastal Dunes and Wetland Refuge. I rolled up my sleeves and prepared to get dirt under my fingernails as I re-learned the difference between indigenous it occurs there naturally. It is a native but can be found elsewhere), endemic (only found in Hawaii), and non-native (does not naturally occur there -- brought in by others). I'm sure at some point in a biology class in 8th grade I knew these definitions, and now 30 years later I was finally putting them to use.
I spent my morning under the intense sun matching plant leaves. I was 'assigned' an invasive plant to pull in the area and I homed in like an invasive plant seeking missile. I was focused on the leaf that looked like a carrot top -- but didn't belong in the area. While I pulled my assigned invasive plant, I was able to talk with the other volunteers who were homing in on their species. These are people I wouldn't have met at the resorts or the tourist beaches. Instead these were people with deep ties to the islands or an intense love of their homeland. They came out every week to volunteer in various capacities with Hawaii Island Land and Trust (HILT).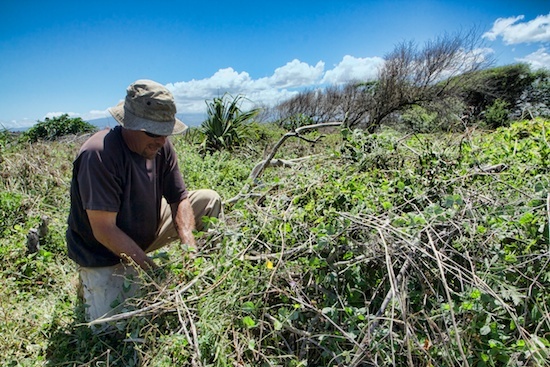 I know most people aren't coming to Hawaii to volunteer and weed out invasive plants, but volunteering with the Hawaiian Islands Land Trust can be just as rewarding as going to a theatrical touristy luau. You are able to really connect to the island history and culture. I first went to the HILT offices where I learned more about their mission to protect and preserve the ecologically, culturally significant lands on the islands. In a state who's #1 industry is tourism, work like this is important else it could end up an island of high rises, golf courses, and beachfronts.
HILT's mission is audacious perpetuity.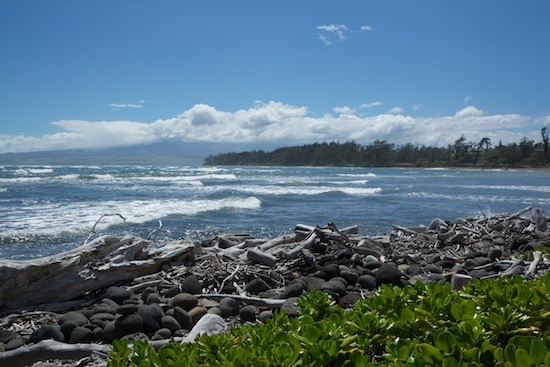 In 2000, three separate land trust organizations merged into one group -- HILT. Their combination gave them a more cohesive, more capable, and better-funded statewide conservation effort. HILT now protects 19,000 acres across all of the islands. The most impressive thing is that the property is privately owned, it's not owned by HILT. These are landowners who have said "no" to the lure of tourism dollars and instead are investing in protecting the land.
HILT not only protects the land, but they also make the lands available to the public via hiking and camping on the preserved land. The campsites are far from any sign of civilization -- true hidden gems on these popular islands. Plus the camping is free of charge.
While spending my morning getting dirt under my fingernails, I also was able to learn more about the island and the culture from the other participating local volunteers. We talked about the ancient farming and land division practices and they pointed out where the fish ponds used to be and the old village/settlements. In fact, it is believed this part of Maui was home to one of the oldest settlements on the island; a good reason to protect it. I even learned some of the volunteers had family ties to this land -- their great grandparents lived and farmed here.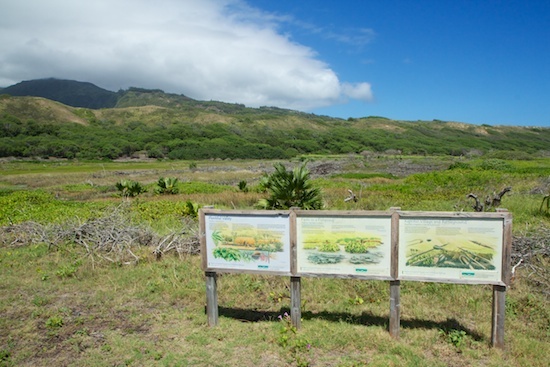 The morning went fast, but it was great to see we had made some progress. The experience was unique, local, physical, and educational -- which is exactly what I look for in my travels. Even though I would be long gone next week, I knew the locals would be back at it making more progress for weeks to come. And I knew they would be happy to welcome more visitors to their little slice of protected paradise.
More Information
HILT website - www.hilt.org - They have protected lands on all of the Hawaiian islands, so no matter where you go you could get involved. You can see the locations on their website.
How can you volunteer?
Contact HILT directly to see if you can join in on one of their activities. No effort is too small and you can get involved on ANY of the islands.
OR
Pacific Whale Foundation offers volunteering initiatives for tourists and send people to HILT.
To learn more about the free camping spots on the islands, contact HILT.