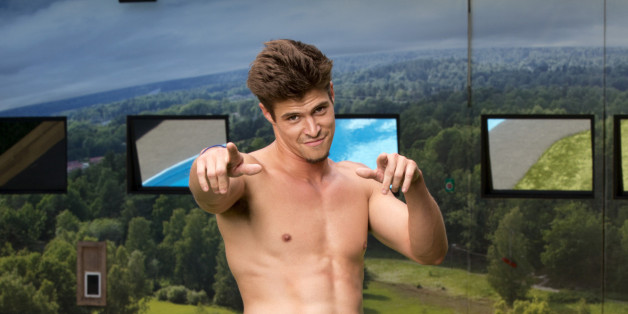 I've noted the irony: how in the age of reality TV, it was easier to connect with Dr. Phil than with a Bravo "Real Housewife" for a past interview. At the time, Dr. Phil was given my number and he called promptly and directly (no assistant) to discuss an important national topic. With the Housewife (who is no longer part of the Bravo franchise), I dialed one assistant who patched me through to another until I was finally speaking with my subject after a lengthy hold. That's when the realization hit home: We have reached a pop culture-dominating existential crisis; reality stars are getting too big for their britches or for what any "15 minutes of fame" should entail.
I did not feel this way about Zach Rance, a contestant on this past season of Big Brother (CBS). While last season's contestants offended the masses with racist and homophobic comments, this year's group carried the heightened awareness of the 24/7 live feeds. Contestants reminded themselves and each other that everything they said could be scrutinized by the public. They also truly seemed to be a more decent bunch. Of course, there were minor slip-ups now and then, not uncommon among overtired, high-adrenaline folks cooped up indoors for days. Christine, a married Gen Y-er, held hands a bit too much with hot Cody, generating outrage from viewers. Another contestant, the innocent and sweet Nicole, freaked out when the word "retarded" escaped her lips. She was immediately regretful, stressed and insanely penitent. Zach was loudmouthed and initially seemed somewhat obnoxious, but he would later surprise viewers and his cast mates.
In the season premier we were introduced to Zach Rance, 24, as an "unemployed," immature-seeming frat boy who literally said whatever was on his mind. We weren't prepared to like him. Then the tide turned. Zach became fascinating and fun. It was clear that his "loud mouth" insults "I hate you all" were a veiled "I love you and I am enjoying this game AND the persona I have created." Zach, known for his vociferous "Zach Attacks," also formed a very close bond with cast-mate Frankie Grande, pop star Ariana Grande's brother. Viewers were obsessively watching "Zankie" videos via Youtube, speculating about the nature of their adorable bond and curious about the cuddling that sometimes took place between beautiful men of differing sexualities. It became obvious that Zach could balance sensitivity with the other aspects of his persona. He could get angry one minute, but we would the sentimentality behind that the next. He mentioned loving and missing his family throughout. He certainly excelled at torturing his cast mates, but he wasn't afraid to shed tears in the diary room sessions. There is a certain appeal to the unexpected and millions of viewers fell in love and were excited to embark on Zach's journey.
As certain and determined that he was of being a winner when the show began, he surprised viewers with a magnificent exit post eviction. Greeting Julie Chen with a rose and an adoring and charming demeanor, we watched the always prepared host turn from questioner to coy, lash-batting schoolgirl (apologies, Les Moonves). However, it was not just charm that characterized Zach, it was an overwhelming sense that when you stripped down the confidence of the game player, here was a very humble young man. Here was a man who was aware of the reality behind "reality." Earlier on it was clear that Zach noticed the good in people despite what others said. Zach and Donny, an older contestant who was socially excluded by other castmates, struck a bond when Zach was able to see through to Donny's heart. The two had appeared to be polar opposites. The fact that the 24-year-old would bond so well with and show so much respect for the greatly underestimated 42-year-old groundskeeper spoke volumes about Zach's character. It also showed that he had a (wise) mind of his own that could resist social pressures.
Zach became notorious during the season for his utterly ridiculous sayings. One middle school student was reportedly suspended for calling his teacher a "fruit loop dingus," a Zach expression that got repeated and retweeted. Zach tells me that he used this expression long before Big Brother.
Over the phone, Zach is jovial as he tells me that he and Victoria (who was also a contestant) will be hosting a poker night. The day before, he used his new celebrity status for a good cause, attending a fundraiser to help young twins suffering with cancer. His mother Jill posted a photo from the event wherein it is evident Zach clearly loves children and he is committed to the cause. He is holding one of the girls in a genuinely connected, paternal fashion with a smile that is both wide and natural.
"It's just a game," Zach says when I mention my surprise that he is co-hosting the poker night with Victoria. He "hated" her during the game. He says that she approached him afterwards and asked if they were friends. He said yes right then and there, knowing it was time to flip the switch from "reality" to reality. He relates that he has not watched any of the highly entertaining episodes of his season. I tell him I am genuinely shocked. "Maybe I'll watch it later," he replies, "but I haven't felt the need to. I'm happy. I think I once read that Angelina Jolie does not watch her own movies. I had a great time so maybe I will just leave it alone. There's no need to rehash or get upset when I am this satisfied with how everything turned out."
"But," I protest, "I want to know what you think of the ways your fellow houseguests played you! They took advantage of you. Don't you want to see it?"
"I'll get back to you if I end up watching," he assures me, adding, "But I'll wait at least six months. I don't really care. I know what I saw in front of my own eyes. If I see stuff I don't like, I don't know how I'll react."
When I ask him if all the "Is he straight as he claims or is he gay?" talk gets to him, his response is "no, not at all. What are you gonna do? What can you say? There's no point." I think of what Ru Paul often says and realize that in many instances, I share the mentality: "What other people say about me is none of my goddamn business." Zach seems to radiate this mantra. He holds a special 'bro'mantic place in his heart for Frankie, is as much as he says. The "he doth protest too much" era is passe. Zach will not partake in that foolishness. He wants me to print one thing about him and he is very adamant: "Write that I am in the middle of H&M right now dancing." He said he doesn't plan on staying unemployed for long and is looking to pursue some opportunities in entertainment.
That evening, I text Zach to thank him. I decide to add: "Stay Humble!"
I hope the import of my message is not lost, that these are sound words for anyone who has embraced "reality" today.