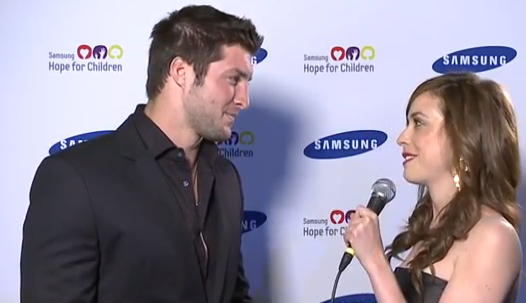 I couldn't be more excited to be joining forces again with Samsung's Hope For Children Gala honoring Chelsea Clinton tonight. What's Trending is the official live stream partner of the fundraiser in its twelfth year, which is committed to helping children live smarter, healthier and more sustainable lives. Through Hope for Children, Samsung works with its U.S. retailer partners and dedicated network of charitable organizations associated with renowned public figures.
What's Trending being a show about YouTube culture, we also got our favorite stars Destorm and iJustine involved this year donating their services to the cause, engaging their communities and competing for $25,000 to be donated to their charity. For me, these types of projects is why I do what I do. To put a spotlight on great initiatives of bigger social impact.
Tune in live from 5:30-7pm ET on YouTube for a chance to join a great cause and chat live with Chelsea Clinton, Boomer Esiason, Drew Brees, John Legend, Jimmie Johnson, Estelle, Sherri Sheperd, Albie & Chris Manzo, Chris Noth, Nina Garcia, Jersey Shore's Vinny Guadagnino, Tracy Morgan, Stephen Baldwin and many more!
Not only will we be taking your questions live but you can help by spreading the word about the importance of helping the next generation by tweeting #Hope4Children.
So what's your #Hope4Children and what are you going to do about it?