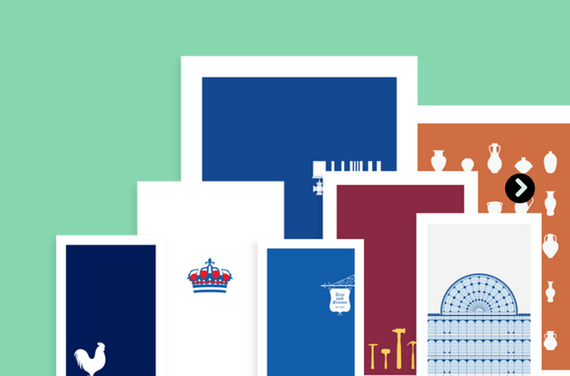 By Steven Taylor, Form & Glory
Back in November, I launched a new design collective and Shopify store called Form & Glory. Its mission is to bring together artists, designers and makers from around the world to create a brand and a range of products that breathe life into the sports merchandise and gift market.
Visit a sporting club shop or search terms like 'football gifts' in Google, and you'll find the usual replica shirts along with blandly branded products. Mugs emblazoned with the club crest; t-shirts adorned with an image of the star player. Form & Glory's aim is to retail goods with real guts and imagination - things that really deserve a place in our wardrobes and homes.
I think there is a total disconnect between the amount of sheer creative talent we have (both in the UK and around the world), and the level of creativity found in the products that dominate the sports memorabilia sector.
Style-conscious sports fans are being short-changed, and this potential gap in the market presents a perfect opportunity for talented creatives like designers, illustrators and artists to form new ideas and bring something different to the market. All Form & Glory contributors earn a healthy commission, giving customers piece of mind that product originators are being treated fairly.
Initially, we're focusing on retailing fine art prints inspired by a wide range of sports, including football, baseball, cycling, athletics - and even Ping-Pong. There are also a number of bespoke and handmade products available. The collection has been highly curated and brings together talented creatives who are passionate about both their craft and their sports. Contributors include experienced artists and designers from around the globe like Planning Unit, Art of Sport and Wong Wong as well as up-and-coming talent from the North of England.
There is also a marketplace-style offering where customers can pick up unique, hand-made products, such as Bicycle Taxidermy and beautiful designer foosball tables from designer furniture-maker RS Barcelona.
We identified Shopify as our ecommerce platform primarily because it gave us the most flexibility from a design perspective. We wanted full control over how the website looked. Shopify gave us this flexibility, as well as a host of other key features and functionality that really helps us run the store. Another important attribute of Shopify is the range of apps that are available, providing the ability to create our own extra functionality. Shopify's support team has also been great during our first couple of months.
Form & Glory launched just in time for Christmas, and we've had a great start to our new venture. During the build-up to Christmas, we managed to get mentions on a number of sports blogs and also on The Guardian newspaper website, one of largest media outlets in the UK. We also got into the Top 10 Shopify Competition Leader Board. We've got big plans for 2014 too: increasing our product range and the designers we work with.
Here are some of our favourite prints:
1. St. Louis by Art of Sport (From £10)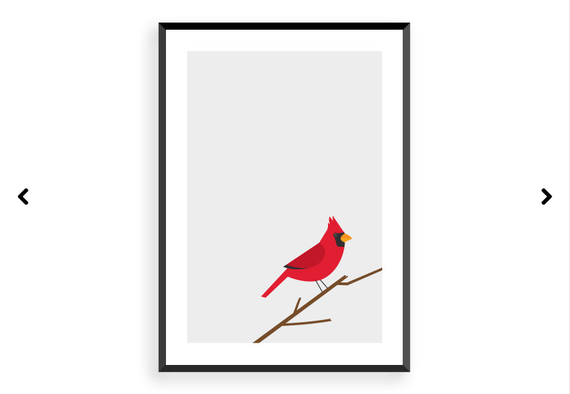 Art of Sport are two English gents living in San Francisco who have been feeding their sporting fanaticism by creating a witty and elegant series of prints inspired by soccer and baseball teams. This print typifies their work with a striking re-interpretation of the Northern Cardinal that celebrates the team and is also worthy of a place in any stylish living room.
2. Tennis Grand Slams by Rebecca J Kaye (From £10)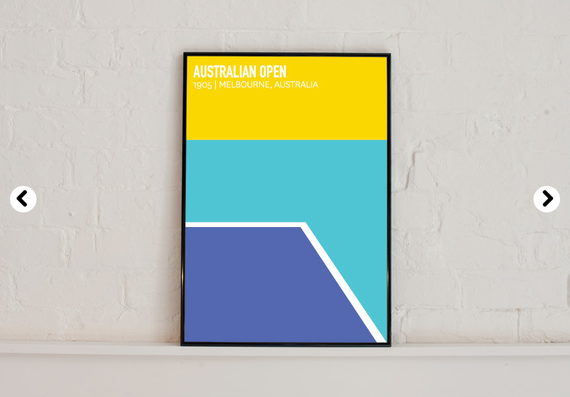 I love the geometric lines, the vibrant colours and minimalist nature of these prints by Edinburgh-based designer, Rebecca J Kaye. Inspired by the major tennis Grand Slams, these prints look great as individual pieces and even better as a set.
3. Rough Girls by Quiet British Accent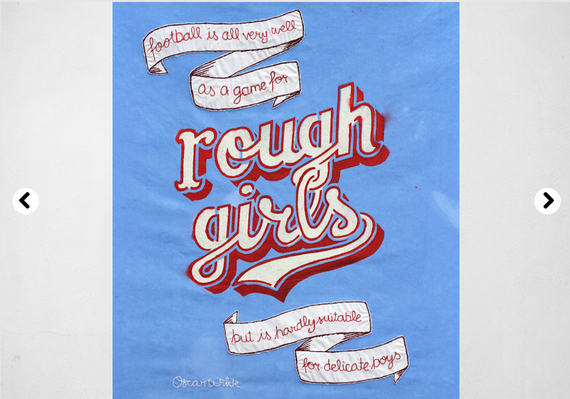 We are slowly starting to build a collection of one-off and commissioned pieces of art inspired by sport. This piece of textile art, by English art duo Quiet British Accent, features free motion embroidery and illustrates the wonderful Oscar Wilde quote, "Football is all very well as a game for rough girls, but it is hardly suitable for delicate boys." It embodies the notion that sport and art do indeed mix - and rather well, too.
4. All 32 by Wong Wong (From £70)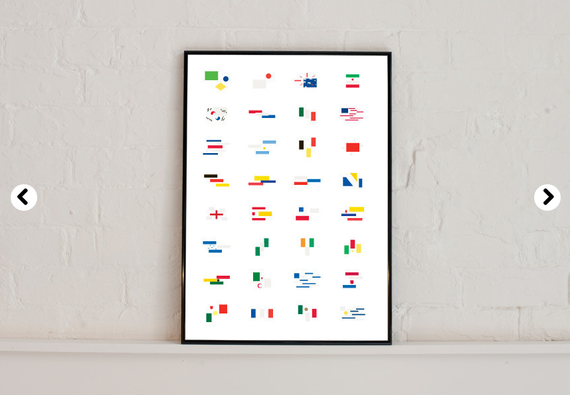 Wong Wong is a design collective based out of New York whose work reflects their passion for soccer-inspired design. "Thirty Two" reinterprets the 32 flags of the competing nations at this year's FIFA World Cup in Brazil while "All 32" brings all the nations together to create a modern and colourful celebration of soccer.
5. RS Barcelona Foosball Table (From £1860)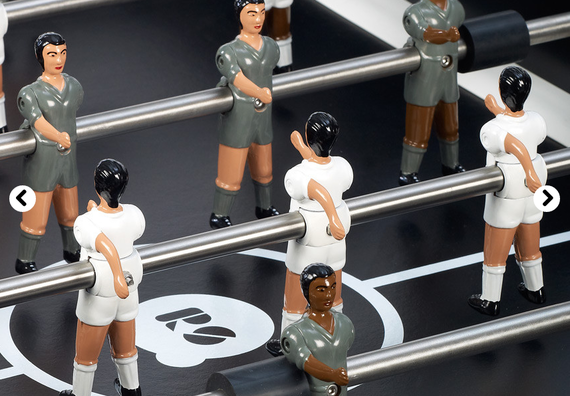 We were thrilled when Spanish designer furniture makers, RS Barcelona, selected us as one of their official retail partners. The RS#2 is a spectacular reinterpretation of a cultural classic. Designed by Rafeal Rodriguez and made from the highest quality materials, you can even customize the players with both male and female players and your team's colours. The perfect gift for the soccer fan who has everything!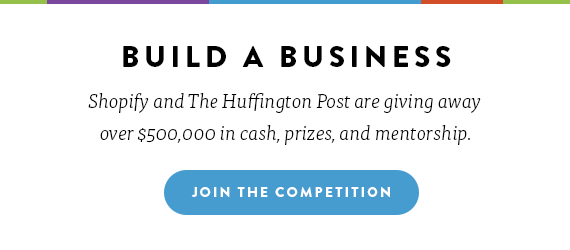 Steven Taylor co-founded Manchester-based creative agency, Raw (weareraw.co.uk) back in 2007. During his time as Managing Director, the agency worked with a number of high profile sports brands and won a range of creative awards for their work. Steven got the seven-year itch last year and instead of advising clients on their brands, he decided to have a go at creating one himself. The result is Form & Glory.
This year, Shopify's Build A Business Competition is bigger than ever. Shopify is giving away more than $500,000 in cash, prizes and mentorship in its fourth annual competition. Contestants create a store and try to sell the most in their category for a chance to win $50,000 and a VIP trip to NYC to meet their mentor.