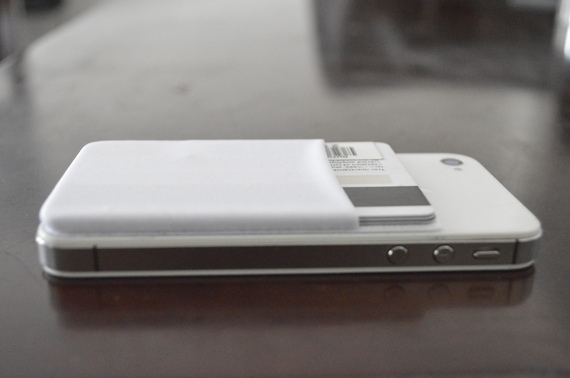 By Nicholas DeNuzzo, RooPouch Wallet
I never expected to be an entrepreneur. Not in this lifetime anyway.
My path to entrepreneurship on Shopify started a few months back. I go to class full time at Rutgers University and work a lot on campus. I have a busy life.
On warm fall days, I would wear slim-fit chinos or jeans. I constantly felt annoyed carrying my phone in a case plus a bulky wallet (think George Constanza). I would walk around and feel like everyone within a two-block radius was staring at me. I looked like a freak who was carrying cinderblocks in his pockets.
I searched for a 'phone wallet case' online, and while there are a number of solutions out there, they still have bulky designs and didn't fit in with my style.
That's when I decided to find a solution myself and share it with the world.
I recently started selling the RooPouch Wallet: a stick-on pouch/wallet that works with most phones. It securely attaches to your phone and holds your most-used cards. For me, this means I can carry around my School ID, my driver's license, two credit cards, and a $20 bill. I also might add that the RooPouch securely clings to your cards.
I started using this nifty device and people began approaching me, asking what the heck was on my phone. I knew this was something people would get excited about, so I got a few samples made and sold them to close friends. Since then, I've slightly modified the product to be even better, and the initial product test response has been fantastic!
I set up my store on Shopify because you get what you pay for and more. It goes beyond their ecommerce platform; their customer support is fantastic. It's the little things, like when you tweet a question at them and they answer back in a timely manner and go beyond what is expected in order to value you as a customer.
My relationship with Shopify goes beyond them selling me a package; they treat me like a valued entrepreneur. I learn every day from using Shopify's Ecommerce University. They do a good job of continual education for entrepreneurs. I spend a portion of my day going through their posts in addition with my university classes because I learn so much from them.
The forum support is also incredible; other Shopify users want to see you succeed. One forum member bought a RooPouch Wallet just to show his support for my vision. Only in this community will you find things like that.
I've learned a lot of valuable lessons since launching the RooPouch Wallet:
Don't always listen to criticism. It's like when you see a movie preview - everyone is a critic: your friends, family, random people, etc. It's important to decipher what is good advice and when people are just talking to talk. Some of my closest friends said that my product wouldn't make one sale. They commented on how bad they thought my logo was, or how they didn't like my website. It's frustrating, especially when they are being negative and have yet to offer any input on how to improve. I ignored them. Instead, I took advice from other successful entrepreneurs that wanted to see me succeed, and that offered direct input that would help me do so. When you start a business, accept advice - but know when it's legitimate advice rather than white noise.
Focus on what really matters. People get caught up in their appearance, packaging, business cards, etc. While that is all important, the number one goal is creating a product that people want. I had friends who got business cards, tons of graphic work and spent all their money on appearances before even finishing a product. Their product still has yet to be completed and their money went down the hole because they wanted the appearance of being an entrepreneur rather than actually being one.
Just because there's no demand doesn't mean you can't create demand. I ran into an older entrepreneur who gave me this advice at a networking event. After showing him my product and talking about it for a bit, I admitted I feared there wouldn't be an audience for the RooPouch Wallet. He told me my product was clever, unique and would easily sell if people knew how it could improve their lives. He said, "Just because there is no demand doesn't mean you can't create it." I realized he was right. People had never heard of a product like mine, but when they see how useful it is, they fall in love.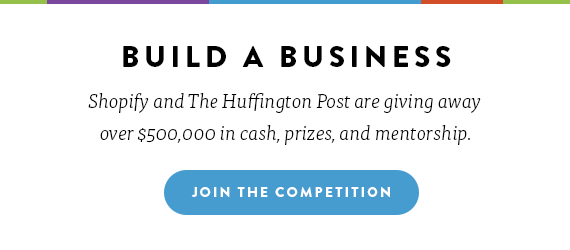 Nicholas DeNuzzo is a senior at Rutgers University majoring in Human Resource Management. He is the founder of RooPouch Wallet.
This year, Shopify's Build A Business Competition is bigger than ever. Shopify is giving away more than $500,000 in cash, prizes and mentorship in its fourth annual competition. Contestants create a store and try to sell the most in their category for a chance to win $50,000 and a VIP trip to NYC to meet their mentor.