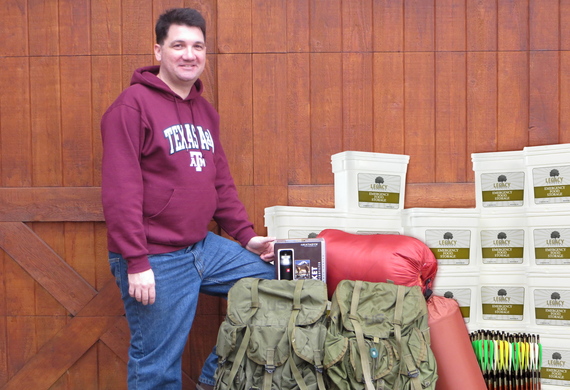 By Brian Klotzman, Organized Prepper
It's a well-known fact that people love to get stuff for free. Couple that with everyone wanting to feel like a winner and you can see why promotional contests on social media sites are so popular. It just makes sense.
As a retailer, however, you can't really understand what a powerful tool a contest can be until you try it.
We launched Organized Prepper on Shopify to help newbie preppers (individuals who actively prepare for emergencies), and to provide a wide range of supplies, tools and information to the prepping community in general.
To that end, we've been pretty active on Twitter and Facebook, trying to get the word out about our existence and to share what we hope is interesting content for our followers.
In this short time, we have gained a decent following considering how "sharing adverse" our target market can be. Many preppers believe that OPSEC (operational security) is key and that you shouldn't let anyone know you are a prepper.
Recently, we reached around 750 Twitter followers and 3,100 Facebook fans. Now that we had a nice following, it was time to really ramp up our base - and so we launched a contest.
We decided to give away a Legacy Premium 60 Serving Entrée Bucket worth $175. People can get entries into the contest in a variety of ways:
• Joining our mailing list
• Liking us on Facebook
• Following us on Twitter
• Sharing content from our Facebook page (multiple times a day)
• Commenting or Liking content on our Facebook page (multiple times a day)
We partnered with an influential blogger and community manager to host and help promote the contest. They're also providing a free e-book to everyone who enters the contest. This works out great for everyone. People entering are guaranteed to get something, our partner gets more followers as well, and we get exposed to their much larger following.
The results have been amazing so far. In the first day alone, we added over 600 Facebook fans. We're now halfway through the contest and already have over 1,000 Twitter followers and are closing in on 4,200 Facebook fans.
We've also added significantly to our mailing list and exposed our brand to a ton of new people. Even if the contest ended today, it has been one of the best uses of our marketing dollars.
There are a few things we've learned in this process:
You need a base following of people you can promote the contest to.
You need to have plenty of content already on your Facebook page so there is something for them to comment on and share to spread the word. This contest has suddenly revived old posts and sparked new interest in much older content on our blog.
If you can get some of the big names in your space to mention your contest, it will go a long way. This is easier than it sounds... just ask them. I promise you'll be surprised how willing many of the bloggers are to help out.
Pick a cool prize. It needs to be something your target market will actually want and that will get people talking about you - even better if it's part of a collection that they can then browse on your site.
We would highly recommend doing something similar to anyone in the Shopify Build a Business Competition. We're pretty excited to be in the contest and are happy that Shopify and the Huffington Post teamed up to give us this opportunity.
We selected the Shopify platform to host our site because of the extreme flexibility it gave us. When we had the idea to start this business, we wanted a platform that would let us get up and running quickly with minimum expenses while we tested out our target market. Shopify hit on both of these marks.
As the business has grown, we've had the ability to easily customize and expand our offerings with the wide selection of apps available for the platform (some of our favorites being Retention Grid and basically all of the Bold Apps).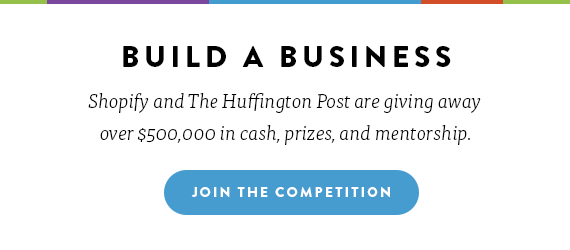 Organized Prepper, LLC is a family-run organization based in Texas dedicated to providing information and supplies to those who would like to be more prepared for whatever curveballs the universe wants to throw at them. Regardless of whether you're concerned about a full-blown TEOTWAWKI event, minor power outages or even a stalled car - we want to help you be ready.
This year, Shopify's Build A Business Competition is bigger than ever. Shopify is giving away more than $500,000 in cash, prizes and mentorship in its fourth annual competition. Contestants create a store and try to sell the most in their category for a chance to win $50,000 and a VIP trip to NYC to meet their mentor.