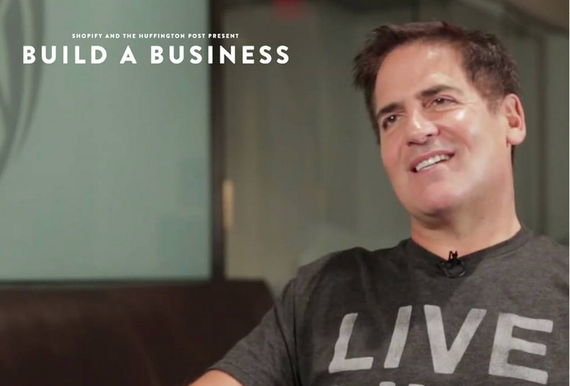 One of the best parts of Shopify's Build A Business Competition is the mentorship that entrants receive from world-renowned entrepreneurs.
Normally, competitors receive guidance from the mentor of their category. But we thought, what if we opened up our mentors to everyone? What if we let you ask anything to any of our 10 mentors?
Recently, we crowdsourced some questions for Mark Cuban, the owner of the Dallas Mavericks and star of ABC's Shark Tank.
Here's what he had to say in response to the top five questions we received:

Depends on the company. Most likely I would invest in whatever gets me to closed sales the fastest.

The same way big business gets in. You call on the buyers and explain why the product would make us money. We don't care what the size of the company is, but you do have to have an established customer base. We want to know that there is demand.
@MCuban Is it better to take a loan and start a biz today, or save/fund w/out debt and start the biz 6mo or a yr from now? #BuildaBiz

— Niclas Marie (@niclas_marie) January 14, 2014
NEVER borrow money to start a business . You are far better off saving the money you need, getting equity investors or starting smaller. Sales and profits for startups rarely work on the same schedule as a loan. Your bank or lender wants to be paid on a schedule. It really impacts your decision making if you have to make your banker happy on a set time table, and that is a huge negative.

Every business is different. I always strive for getting referrals from happy customers and growing my salesforce to fulfill that demand. Great businesses can grow virally just like videos can!

Be more diligent towards my accounting. I did everything by hand. I would have used QuickBooks or another online application and gotten a bookkeeper to help keep everything organized. I got it done, but it took away time from the things I could do best.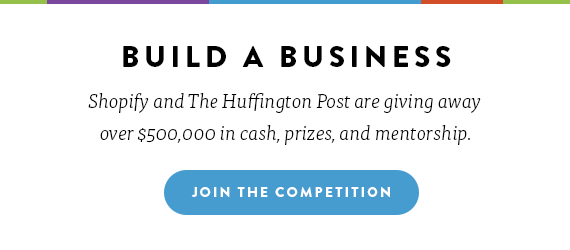 This year, Shopify's Build A Business Competition is bigger than ever. Shopify is giving away more than $500,000 in cash, prizes and mentorship in its fourth annual competition. Contestants create a store and try to sell the most in their category for a chance to win $50,000 and a VIP trip to NYC to meet their mentor.