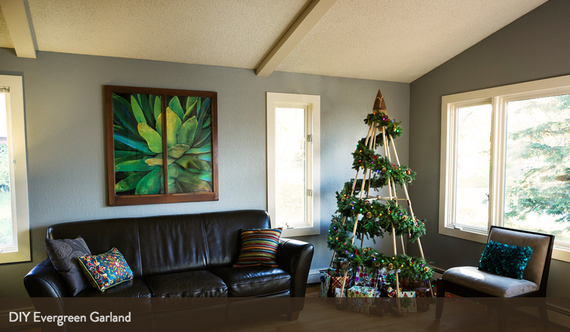 By Sarah Monkton, The Jubiltree Company
Our alternative Christmas tree company began as an innocent family project one holiday. At the time, I never dreamed my husband's quest to design a natural, reusable, and beautiful wood tree for our own home to would lead me to start a business on Shopify.
For years, my husband and I celebrated Christmas without a tree. We both loved the cozy glow of a lit-up evergreen, but they don't come easy up here in Alaska, where we live. Being so far north, living evergreens tend to be a little scraggly. And something just didn't feel right about buying a farmed tree that had been grown far away in the Lower 48, and then sending it to a wood-chipper just a couple of weeks later. Plus, the needles really drove my husband crazy.
A plastic tree didn't seem any better. A lot of chemicals are used to make them, and they take a really long time to biodegrade.
So, year after year, we decorated a little houseplant with a few ornaments and tried to ignore the sense that we were missing out on something special. That worked well enough until our first son was born. My mom intervened from back in New England, where I was raised, insisting that he needed a proper Christmas tree. She was pretty persuasive. So the week before Christmas I asked my husband to put his DIY genius to work and come up with an alternative. Otherwise, he would have to suffer the prickly needle carpet left on our floor by a living tree. This was very motivating for him.
He came home just in time on Christmas Eve, with a bundle of wood and string that soon took the form of the first Jubiltree Wooden Tree. I was pretty skeptical - the first generation was our own version of a Charlie Brown tree - but as we wrapped it with ribbon and lights, a bright and beautiful tree took shape.
Our friends and family loved the invention. Everyone imagined a different way they would decorate their own tree, and several people asked my husband to make one for them next Christmas. We realized we were on to something, but my husband's DIY project needed a few improvements. So we took a chance, perfected a prototype with the help of a local woodworker, applied for a patent, and chose Shopify's platform to host our ecommerce shop.
I was really proud of the quality of the second-generation tree. I knew people would be drawn to the product because it's both natural and reusable -and because it sparks imagination and creativity. It was an easy decision to manufacture our trees in Maine, the state in which I grew up and a place I have always admired for its long tradition of wood craftsmanship, ingenuity, and entrepreneurial spirit.
I'm thankful our idea was born during the age of the Internet, and specifically, Shopify. Without it, our business would have been much harder, if not impossible, to get off the ground. Shopify made it very easy not only to set up and manage our shop, but also to tap into our niche market. Shopify's integrated SEO has been key to our success since a significant portion of our sales are to customers seeking a solution to a very specific problem.
Since we launched, we've found that we can implement just about any feature we need with just the click of a button, so growth has been so much easier than with a brick and mortar store.
The challenge of our business is in those things that also set us apart - such as the novelty and quality of our product, and the economic realities of manufacturing in the U.S. But our commitment to quality American manufacturing is a bedrock principle of our company, so we adapt to, rather than circumvent, these challenges.
One thing we know for sure is that a good business is about something more than just profit. We've learned that if your mission is both to earn a living and make a positive contribution to the world, your company and your product are more likely to have lasting value to your customers.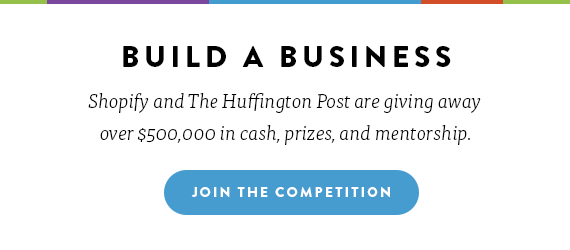 The Jubiltree Company, LLC makes modern, wood Christmas trees crafted in Maine from traditional American hardwoods, in continuation of that state's proud woodworking tradition. Founder Sarah Monkton is a lawyer-turned-entrepreneur who makes her home in Alaska. Although she loves the intellectual challenge of the law as well as the opportunity to help clients, she finds that entrepreneurial work satisfies her need for creative thinking and brings her closer to the essential New England values that are so much a part of who she is.
This year, Shopify's Build A Business Competition is bigger than ever. Shopify is giving away more than $500,000 in cash, prizes and mentorship in its fourth annual competition. Contestants create a store and try to sell the most in their category for a chance to win $50,000 and a VIP trip to NYC to meet their mentor.