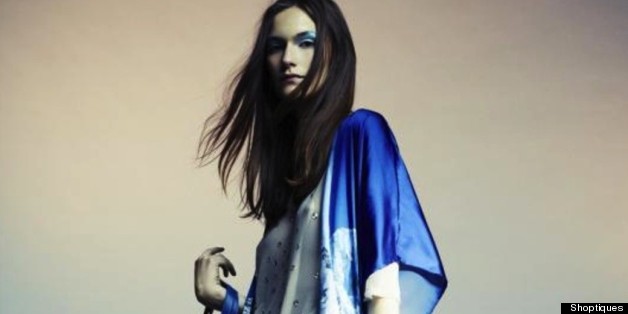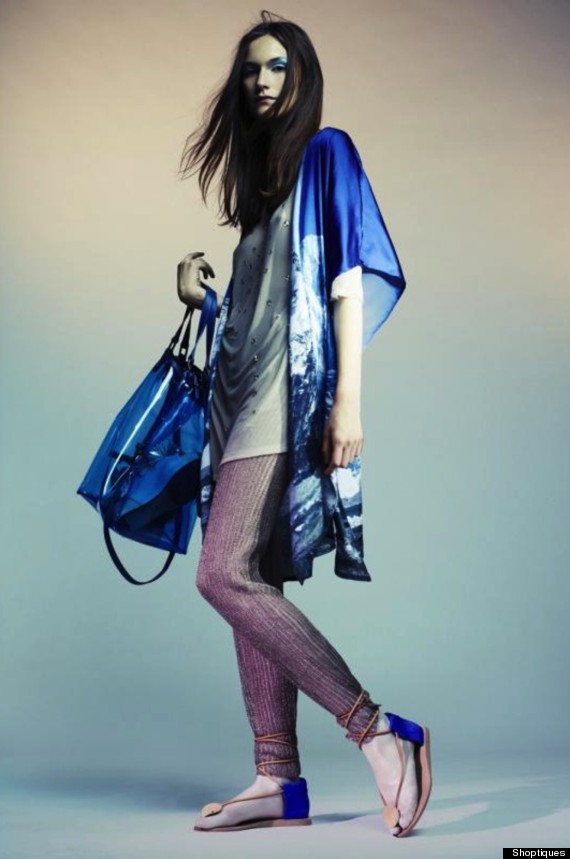 Image: Kimono Dress on shoptiques.com
Choose a two-tone, A-line dress to simultaneously streamline you're body while drawing the eye upward thanks to the lighter color on top.
Svelte Stripes

We know, we know, you think stripes are the enemy. Well, when it comes to the horizontal variety you're right, but in the same way the popular nautical pattern stretches you're body left to right, making you appear wider than you actually are, vertical stripes stretch you top to bottom, making you appear tall and thin.
Sporty Spice

Create a lean silhouette from the ground up with a pair of sneakers that conceal a wedge platform. Not only are these kicks super trendy, but they make legs appear longer and leaner without giving off the "trying too hard vibe" of traditional heels.
Under Wraps

When cool weather has you reaching for the sweater drawer, opt for a loose, open wrap. More than just a cozy cardigan alternative, this style is ideal for pear-shaped girls. It glosses over wide hips and the derrière to create the illusion of narrowness.
Madame Butterfly

Kimono sleeves create a dramatic silhouette for a party frock. They also conceal the upper arm flab that is an inevitable side effect of the end of pool and beach season.
Lean Layers

A loose, layered bodice is a flirtatious way to cover up when you're feeling a little top heavy. The playful movement this style creates, grabs all the attention, no 8 Minute Abs video necessary.
Gamine Gams

Wide-leg pants are always a popular favorite for creating a slenderizing effect. The loose flare cut gives gams plenty of breathing room while a high-cut waist makes legs appear to go on for miles.
A Style for Every Shape

A full skirt is a great, slimming style for all body types. Wear it high up on a tiny waist to conceal wide hips, or sling it low over narrow hips and enjoy the A-line effect around the thighs.
Cinching the Deal

Another style designed for those with tiny waists, a wide belt cinches you in where you're smallest, and puts the spotlight there as well.
The Strategic Slash

Showing a tasteful amount of skin can be a great flab-fighting tool. The peek-a-boo effect of a dress with a slit skirt shows a flash of leg without revealing too much.