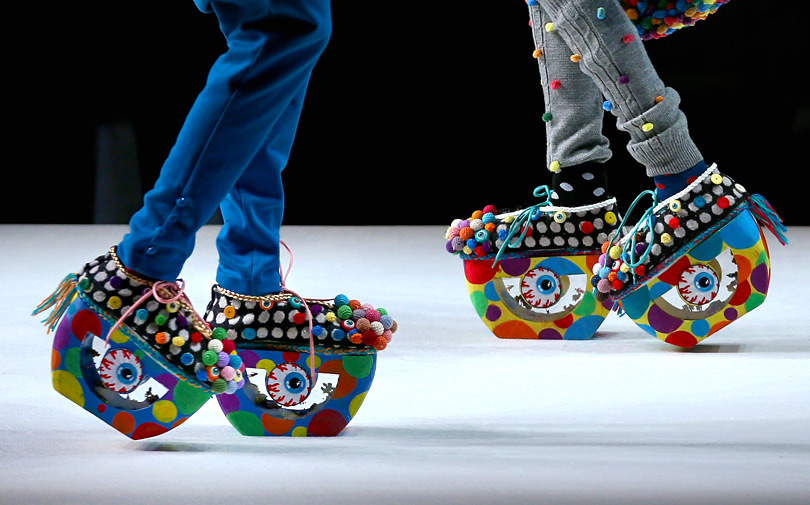 Source: Getty Images
The fashion world's penchant for neon brights and vibrant hues is nothing new. What is new is the color trend's application in the shoe department. There is an undeniable fear factor associated with flashy footwear. Unless you're Paris Hilton rich, you need your shoes to coordinate with more than one outfit, and the use of loud and lively color makes this a challenge. As if one statement shade wasn't bad enough, the runway's most recent offerings have been combining two or more intense hues for a color blocking effect. While it is tempting to stick to a base of black or brown, saving the rainbow for above the ankle, we encourage you to take a walk on the wild side. Just keep the rest of your look neutral to avoid looking like you escaped from Ringling Bros.
Slingback Into Summer

In the case of these pumps, yellow, orange and light blue form a combination not unlike salty and sweet. It shouldn't go together, but it does!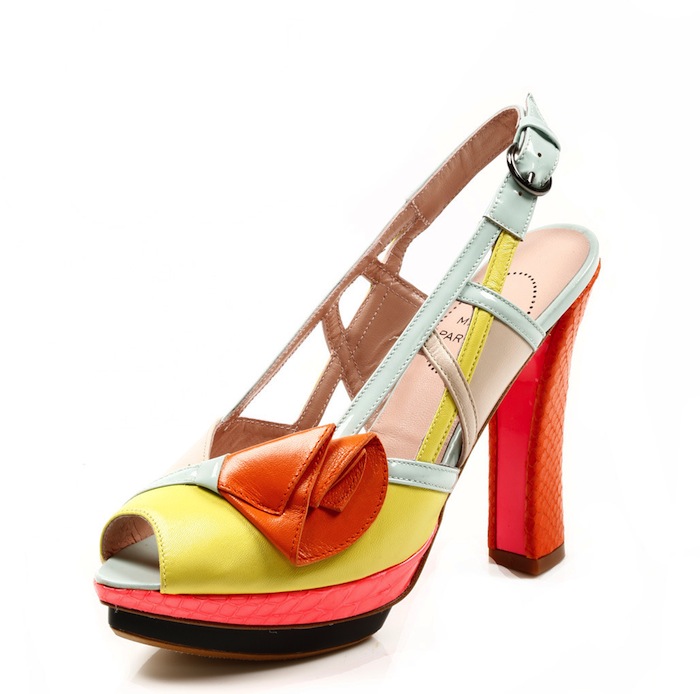 Source: Shoptiques.com
Sneaker it Pink

The bright hue and a bow detail of these shoes kicks the conservative sneaker base up a notch.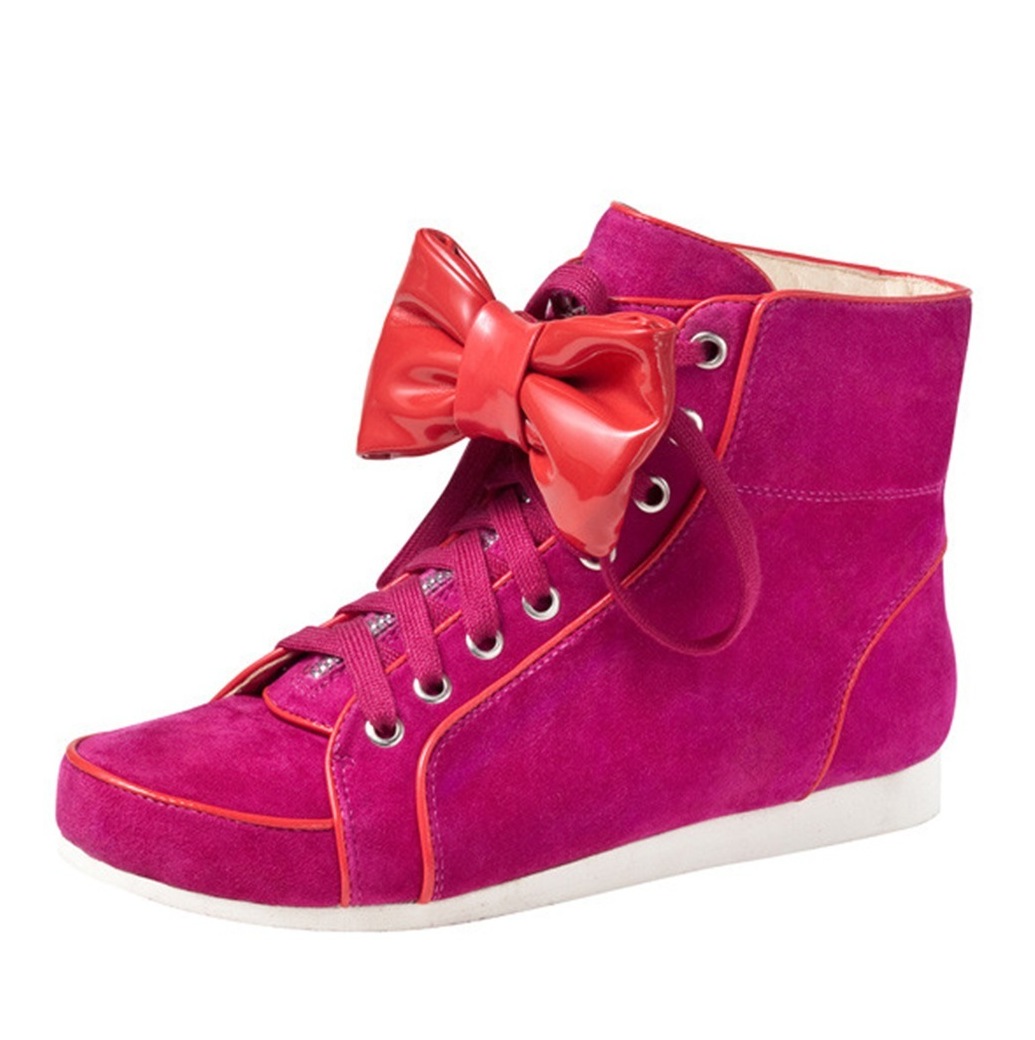 Source: Shoptiques.com
Perforated Perfection

The soft blue and purple shades of these perforated fabric pumps is the perfect counterpart to any of your summer adventures.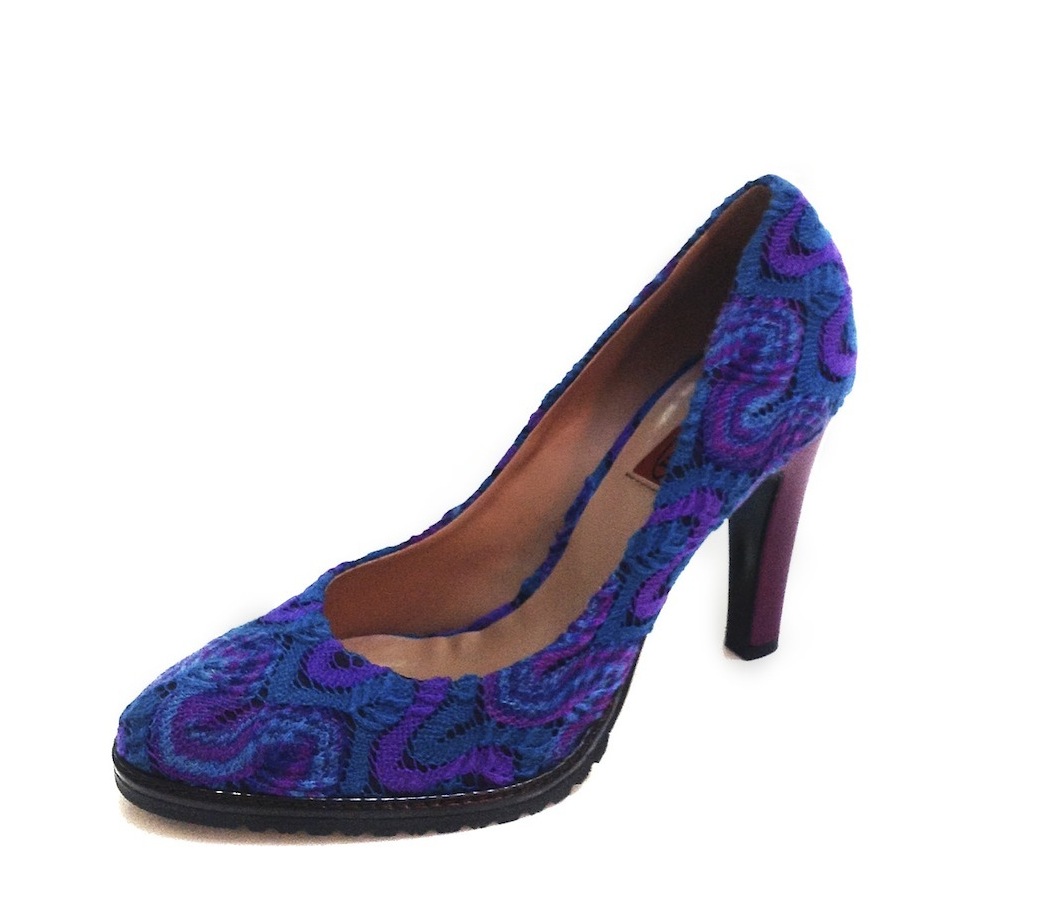 Source: Shoptiques.com
Kind of Crazy

Contrasting shades of florals make this classically preppy pair of shoes something truly special.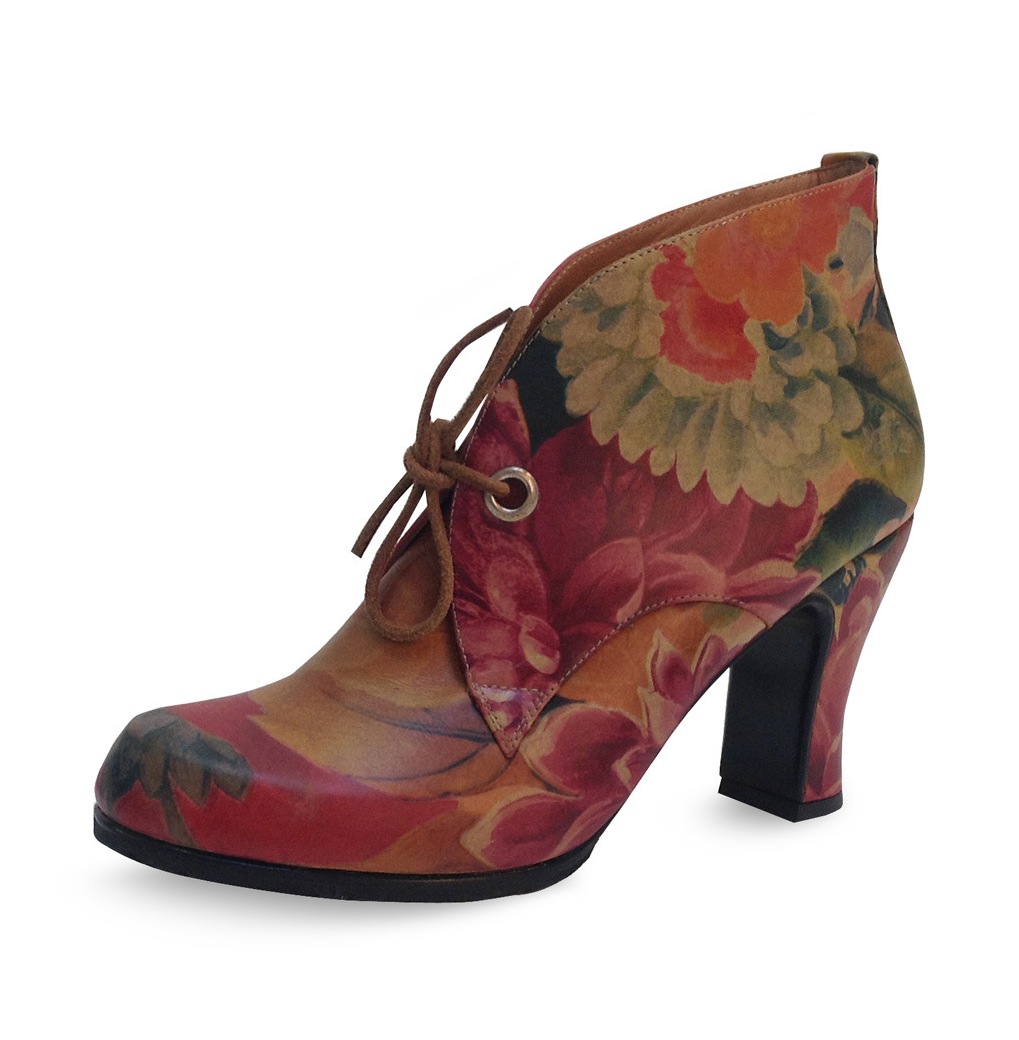 Source: Shoptiques.com
Shoptiques.com is an online shopping experience, that allows women to virtually discover, explore and shop the world's best boutiques and their one-of-a-kind finds.