Spring is in the air and warmer weather is becoming the norm, even in the northern states! It's taken nearly until Easter, but better weathered days are here to stay meaning that it's time to switch out your winter wardrobe for an updated spring version. Per usual, spring persists of florals and pastels, many of which you've most likely collected over the years. While this spring is no different in the floral and pastel sense (don't worry -- you'll see plenty flaunting about), this year is also about the cropped top.
It seems like it was only yesterday when Oscar de la Renta sent cropped shirts adorned with leather floral petals down the runway and fashion editors, bloggers and normal citizens alike were up in arms about needing to work out in advance to prepare for the belly-baring season that would come. Well, yesterday has passed and so has an entire winter and if you are anything like the normal human being, it's likely you've yet to step on a treadmill. Don't worry though. Just because cropped is in and you aren't fit doesn't mean you can't transform the trend and make it your own.
Instead of going for the full cropped look, do cut-outs instead. Cut-outs are simple, can currently be found everywhere, plus, because cut-outs are placed throughout an outfit, you can choose the type that will show just enough skin where you want, while giving you a little extra time between now and summer to reach peak fitness.
Back It Up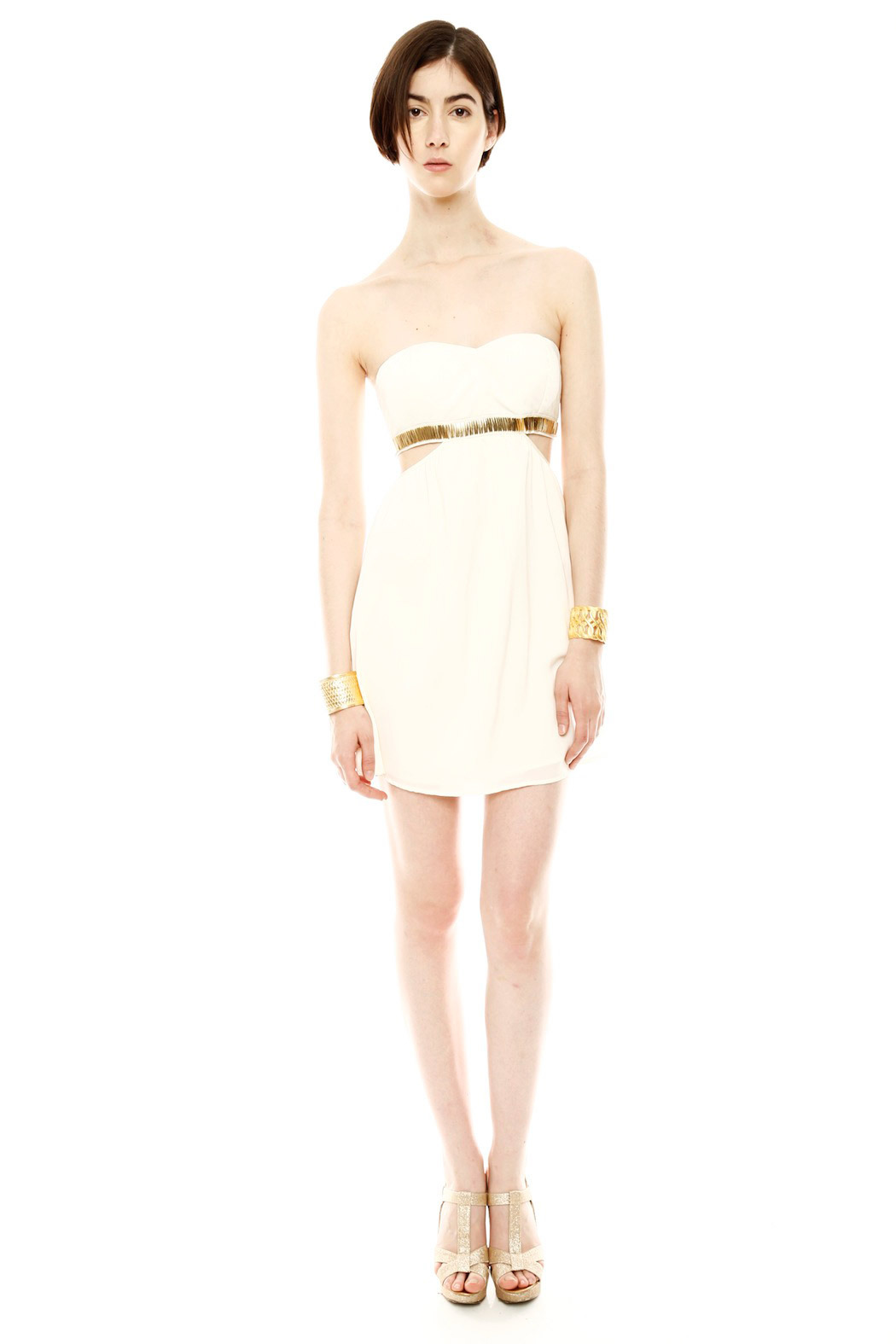 Show your back some love and take the focus off of your belly with a cut-out dress that highlights and lifts your girls and that continues the cut throughout the back. The front of this dress, with the proper bra, will pull the eyes up and show off your décolletage. Turn around and the flat of your back will be on display.
Fancy Leg Work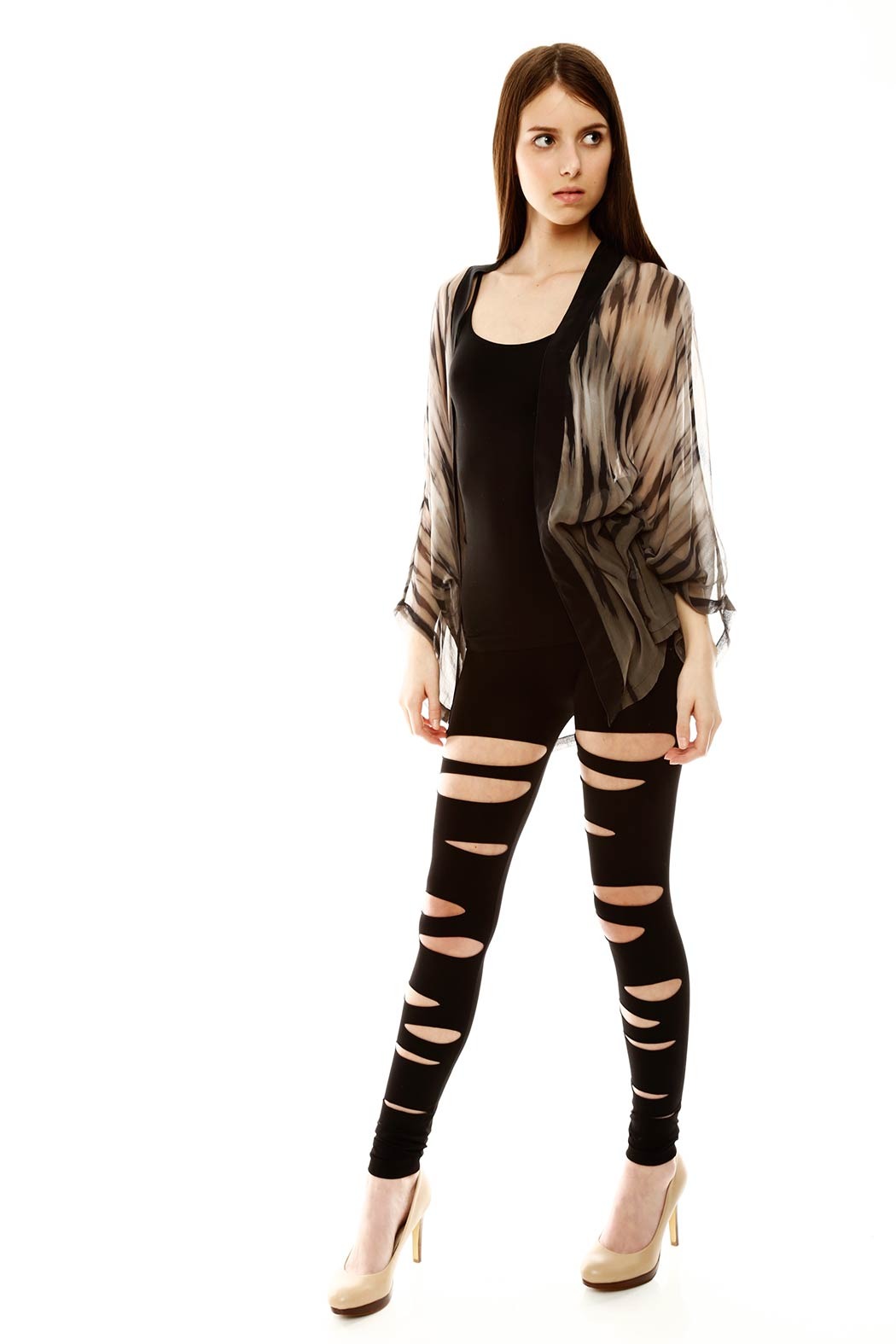 Bring the cut-out look to your night-out with these shredded leggings that will show off your gams while leaving enough fabric to keep the mystery. Pair with a sheer top and a basic knit for a casual and comfortable night out. Here, we went with a patterned sheer top and a basic black foundation color that will better mask any problem areas.
Collared Cut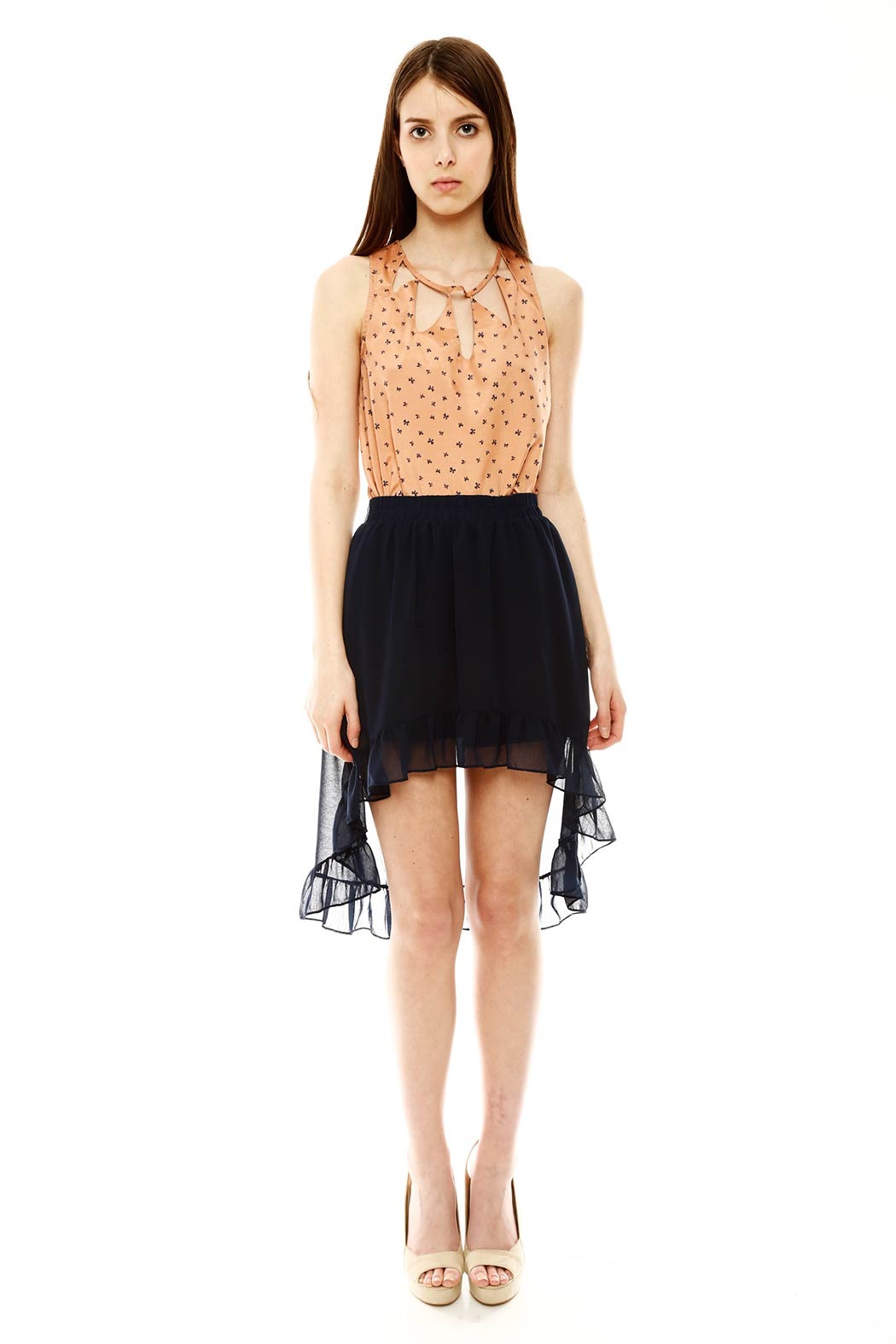 All right, so you aren't yet into showing off your legs, back or any part of your middle half? Don't worry, the cut-out trend applies to collared cut-outs as well. Much like the recent bejeweled collar trend, the cut-out collar is an easy way to add an additional element of detail to an otherwise simple piece. Plus, because cut-outs are so big for spring, you'll be right on trend without revealing too much skin. Here we've paired the top with another big spring trend, a hi-lo skirt, but the shirt goes well with anything from a skirt, like we've used here, jeans or shorts. To make the top a bit more work appropriate, throw on a blazer for office hours that you can easily slip off for happy hour.