I'm about to drop a few f-bombs on you, so watch out: funky, fresh, flirty, feminine and fabulous! All of these perfectly describe Aoki. Aoki, Philadelphia's newest and cutest boutique, just moved into a slightly under the radar neighborhood just a hop, skip and a jump from Rittenhouse Square in Center City. Aoki is right next to Mirror and Mantel (Citysearch's Best Haircut Spot in Philly last year), so shopaholics can look stunning head to toe.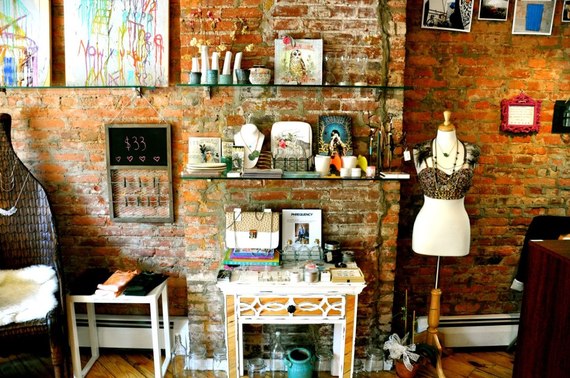 Aoki is described as "utterly charming" with its exposed red brick walls, hardwood floors and a vibrantly colored private courtyard. This charming atmosphere, along with the street-style inspired inventory, is exactly what owner Alina Alter was aiming for. It is a world of whimsy! After beginning her career in the hospitality business, she settled back down in Philadelphia to begin her Aoki adventure. Alina brings the personal, individually catered feel she learned in the hospitality business to Aoki. It is very important to Alina to "make the customer feel welcome and comfortable and to create that sense of ambiance and lasting memories."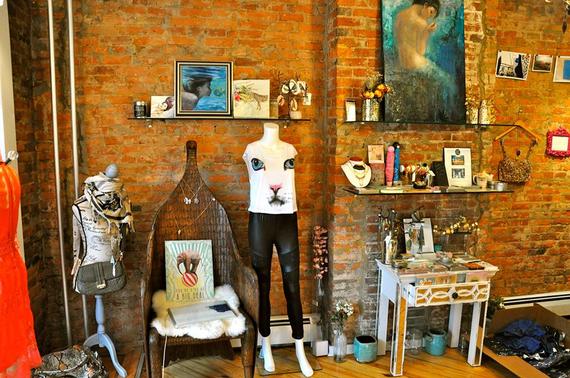 If this relaxed and easy shopping style hasn't gotten you hooked already, maybe the chic street-style clothing they sell will. Aoki's clothes are casual, young and quirky; they are fun and unique -- they'll make you stand out in a superbly individual way. Alina is a religious reader of international blogs, and they serve as her ultimate inspiration.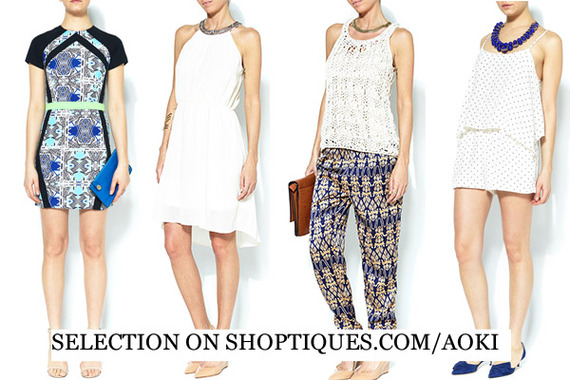 Aoki is a one-woman-show and a one-of-a-kind operation. It was founded, owned and completely run by Alina Alter. But, of course, with a little help from her trusty sidekick and her store's namesake -- her cat Aoki! Aoki is a one-of-a-kind experience because, as Alina describes, it is a marriage of "raiding their friend's closet, and getting five-star luxury service without them knowing it". Alina aims for every shopper to exit Aoki feeling empowered by their purchases, like a total and complete rock star. As far as charm and character are concerned, Aoki's cup runneth over.
Aoki is located at 115 S. 22nd St, Philadelphia, Pennsylvania 19103.
Phone: (215) 568-2024
Hours: Tue - Fri: 11:00 am - 7:00 pm
Sat - Sun: 11:00 am - 5:00 pm
Online: shoptiques.com/aoki
By: Stacy Radley