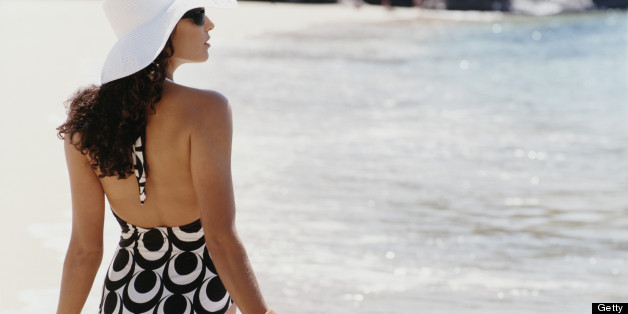 Remember at the beginning of March, when you made a pact with yourself to be bikini ready by July? Thinking back, those months seemed to fly. By the second week, it became easier to order Chinese take-out after work than to whip up a grilled chicken salad. And yesterday, you obviously had to eat that double chocolate fudge cupcake, it was the lady that works down the hall's birthday, after all. So many of us have created this sort-of "love/hate relationship" with the summer months. Everyone loves going to the beach or the lake, but, that dreaded moment of peeling off your cover-up for the first time, can leave you regretting every time you chose to watch Real Housewives reruns with Ben and Jerry over hitting the gym.
There's no need to wrap up in your towel and use the old, "It's a bit chilly out" line, this summer. There is an array of different bathing suit styles that can help cover up the body blunders while keeping you looking fabulous and fashionable too.
Here are four must-have swimsuit styles that will flatter your body:
The Retro High-Waist Bikini
Where have you been all my life? It may have taken decades for these high-waist bottoms to come back in style, but we will welcome them with open arms. This style of bikini is for those women who want to dip a toe in the pool of the bikini world, but aren't quite ready to cannon ball into the deep end. The cut of these bottoms cover that lower-belly pooch that seems to be a permanent body part, no matter what crazy planks you are trying. And, high-waists are so in right now, so, even if you're just wearing this style to cover up a body area you don't like, you will probably end up being the trendiest girl on the beach.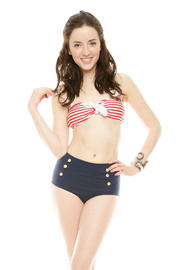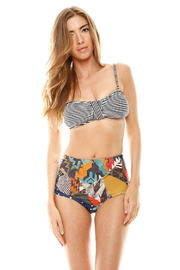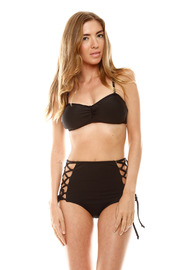 The Multi-Print One Piece
Major props to whoever came up with the concept of mixing patterns on a one-piece bathing suit. This trend is not only unique and stylish, but, it creates the illusion that you have two separate pieces on. It is the "two pieced, one-piece". The pattern on the lower half is a great way to camouflage any bulges or blubber you may be fearful of, and we can't get enough of these fun fabrics!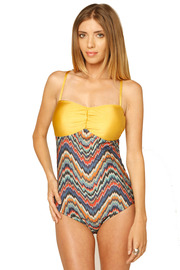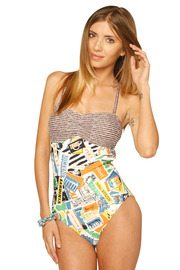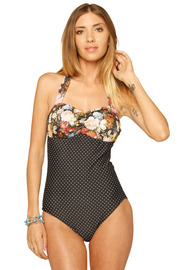 The Low Cut One Piece
So, you want the sex appeal of a little, string bikini, minus the little, string bikini part. We get it, and so do these swimsuit designers. The low-cut one piece allows for all of the bust and none of the belly. Genius, right? These suits will leave you feeling just covered enough, and they will hold you in at all the right places. Oh yes, and chic, did we say chic? The low necklines, mesh inserts and random cut-outs make these bathing suits right on trend for Summer 2013.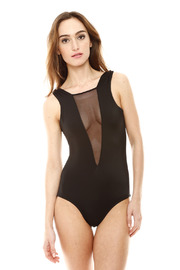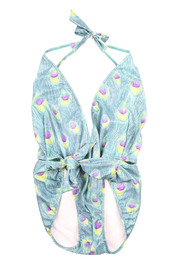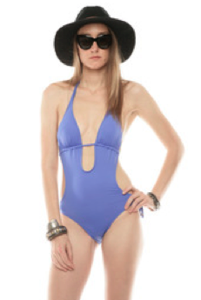 The Swim Shorts
Who decided that bathing suit bottoms should have the same cut as underwear? What if you aren't a fan of your booty or upper leg area? If you're anything like me, and haven't been "up to par" on your squats this season, you may feel like your bum needs a little more coverage. The swim shorts are the perfect solution. Whether you choose these shorts as a bikini or a one piece, they will flatter your legs, and will give you more confidence to strut your stuff. With swim shorts, all you need is a pair of cat-eye sunglasses and some red lipstick, and you will be the cutest, vintage, beach babe on the sand.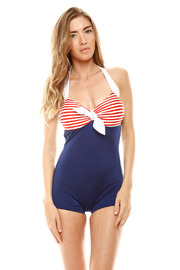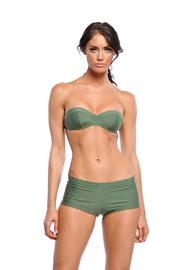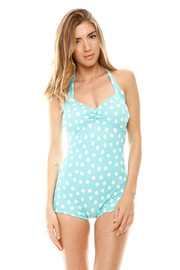 By: Rachel Burke