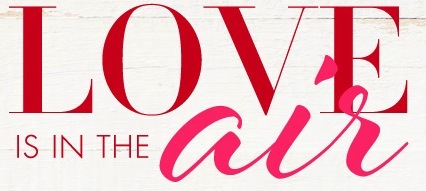 Valentine's Day is just around the corner which means it's time for pink sprinkled cupcakes, delicate doily valentines and pastel colored candy hearts. It also means it's time for the inevitable question, "What am I going to wear?!" Whether you're headed to a romantic candlelit dinner with your love, or have a wild night out with your closest single girlfriends planned, Shoptiques.com has something for you this year that you are bound to love!
For those lucky ladies that have intimate dinner plans with their significant other, it is all about the blush tone shades and feminine details! This Belted Blush Sheath Dress with black lace trim detail is the perfect piece for an elegant evening out. Pair it with a classic pair of Patent Leather Pumps and a Ladylike Structured Handbag for a chic and polished look!
If you happen to be single this year, don't fret because Valentine's Day falls on a Friday, which means pulling on your favorite leather leggings, stepping into your tallest heels and hitting the town with your girls! Right now we're obsessed with all things leather, including these badass Vegan Leather Ponte Leggings. I love the idea of pairing them with a "rock and roller" vibe Edgy Tank with cutout shoulders and a pair of Firey Pumps. Tie the whole look together with a sleek ponytail, cherry red lip and your posse of fearless friends who love you all year long.
Now if a night out isn't really your thing then grab some dark chocolates, a bottle of red wine and slip into some of our stunning silk and cashmere pieces for a night in! Whether you're planning on some relaxing time alone, or are expecting company, this Lace Trimmed Slip Chemise is the perfect piece to lounge around in. Toss over it our luxurious Lavender Cashmere Robe that is surely the softest thing we have ever felt! Last but not least, make sure to light a heavenly scented candle like our After Midnight Candle that will help set the mood.
Valentine's Day is not only a reason to buy a new outfit but a great reason to celebrate all types of love in your life. Love your family, love your friends, love your love, love your new shoes, but most importantly remember to love yourself!
-Xoxo