Today, so many of us crave the "Hippy" look because the life of a hippy is often romanticized. Don't we all dream of riding in Volkswagen busses, wearing flowers in our hair, playing guitar and singing about world peace? I certainly do!
Often people are wondering where to get a look that is a representation of that, but still appears authentic and modern. The Two Old Hippies boutique, located in Nashville, Tenn., is your spot. Nashville couldn't be a more perfect location for this boutique since Nashville is one of few places where a cowboy-esque style still stands strong. It's a city who's music lifestyle is extremely vibrant and while walking through the streets of Nashville you may hear anything from rock & roll, to folk, to bluegrass, to country. The eclectic city of music attracts a young hip crowd, and Two Old Hippies is a wonderful reflection of that.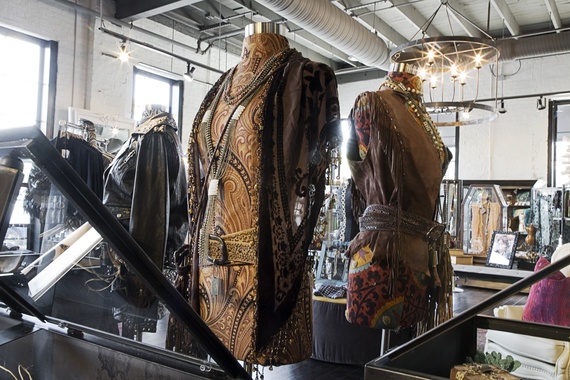 Shoptiques: Tell us about your location, what inspired you to make Nashville home?
Two Old Hippies: Nashville is a fantastically exuberant city. There's so much to do, but in such relaxed way. There's no rush! We're in the Gulch neighborhood, only 5 blocks from the downtown bustle of Nashville and the music strip for tourists. The Gulch has great dining experiences and new retail shops, among other attractions. We loved the vibe of the old brick and mortar building. It was once an old printing company, then a local bakery. Across the street is the Historic Station Inn, home to country and bluegrass music since 1974. There is also an amazing Juice bar, wine store and organic grocery store.
S: How would you describe Two Old Hippies' style?
TOH: Two Old Hippies is about a lifestyle. The brand was built on the attitude of my affinity of being comfortable in my daily wear, but stylish. We chose this style as it reflects how we live each day. I'm a jeans and button down shirt kind of girl, cashmere sweaters, funky jackets, boots. Our boutique is a reflection of how I have always lived my life and my own personal style, but mindful that not everyone wants to dress like I do. So we seek unique finds that appeal to most women, so I want our experience to be a unique one too! I think the fact that they will not see what they buy from us in every store in town makes them return. We truly produce a laid-back environment.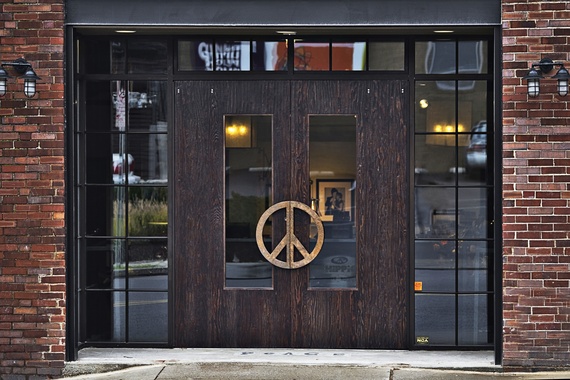 S: What experience do you try to create for shoppers at Two Old Hippies?
TOH: We want our guests to arrive and say wow, spend a little time in the store with our amazing team of co-hippies, and leave as one of our friends. Walking into our store is really an experience. If you visit our store, you will have a great time, experience, and be welcomed. We encourage people to have fun. There is something in everyone's price point, not only high priced items, so there are opportunities to shop! If you visit our store, you will have a great time, experience, and be welcomed. We encourage people to have fun.
S: What is Two Old Hippies' most unique quality? So, what sets it apart from the crowd?
TOH: We are unique in that we have created a lifestyle experience. There is a separate men's area, women's, shoes, accessories, home, and we house The Vault, which holds our collection of premium acoustic instruments. We have two playing rooms for guests to test out our Bedell, Breedlove, or Weber guitars and mandolins, Martin, and other boutique brands. We also have live music on our stage, complete with one of the best back lines in town. Our walls are lined with rock n roll' memorabilia from many famous photographers. It's a hip mini department store of sorts. We also offer a stylist program and do in-house styling for artists.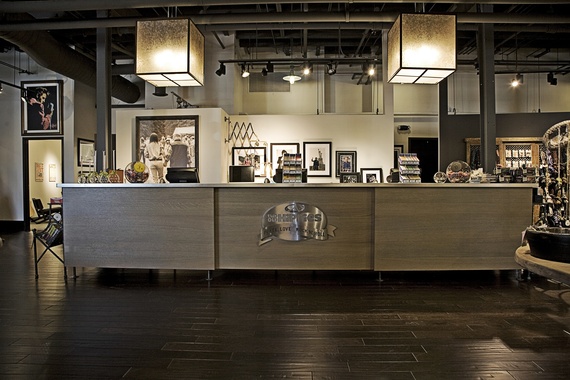 By Shoptiques Staffer Paige