Don't have the time to travel the world? Well, stop by Babel Fair in New York City and you can get pretty close. Babel Fair is the center of world fashion. They carry international labels and styles--there is truly a global assortment: from Japanese denim to Argentinean leather, they have it all!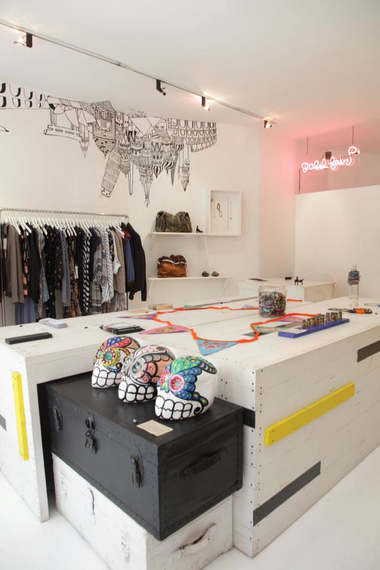 Babel Fair's owner and founder, Erica Kiang, spent a great deal of time abroad growing up. She loved shopping (who doesn't!) and was in love with the coolest brands she was discovering. Erica found that of all the things she loved abroad, the labels and styles she was introduced to there were the hardest to come by at home. So, she brought all those brands back with her!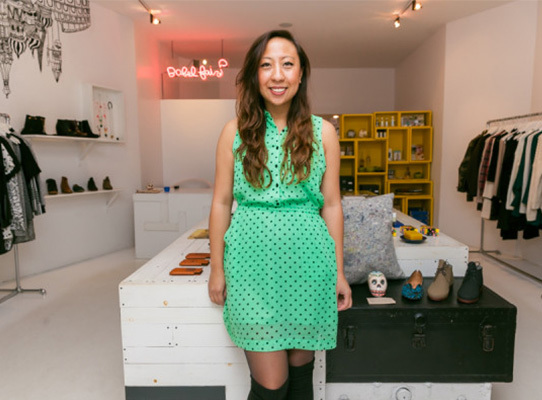 With eclectic décor: pearly white walls, bubble gum pink writing, colorfully whimsical Mexican-style skulls, Babel Fair is definitely one-of-a-kind. Shopping is fun, and laid-back with assortment you can't find anywhere else.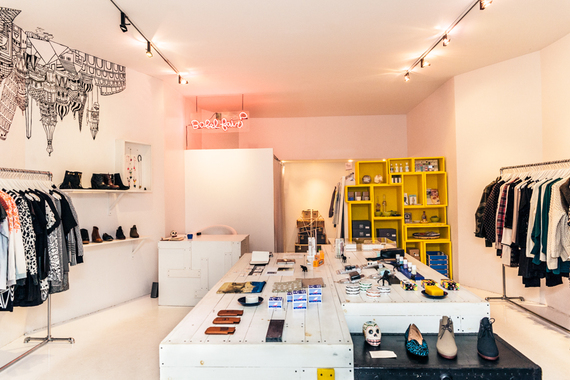 Featured as the best shopping destination from Lucky magazine to Refinery29, Babel Fair is a must-visit.