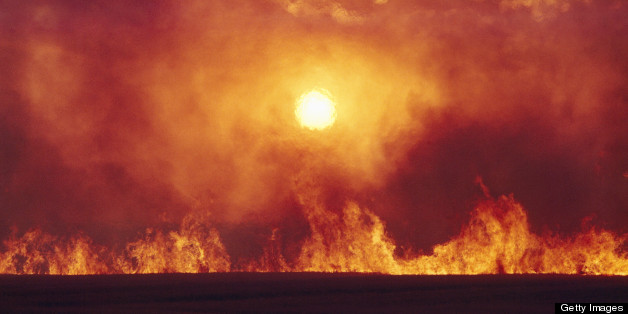 Matt Sax and Eric Rosen's version of Venice does not have canals or gondolas. It's not an ancient city in Italy or even a California beach. It's a city in ruins. A terrorist attack has led to a 20-year military occupation, and the citizens are on the brink of revolution. This fictional Venice is the setting for Sax and Rosen's new musical, Venice, an epic story with classical themes told with a mix of hip hop, rock and contemporary music (with additional music by Curtis Moore). The buzz has been building, and performances finally begin tonight at The Public Theater as part of their Public Lab, with all tickets at just $15.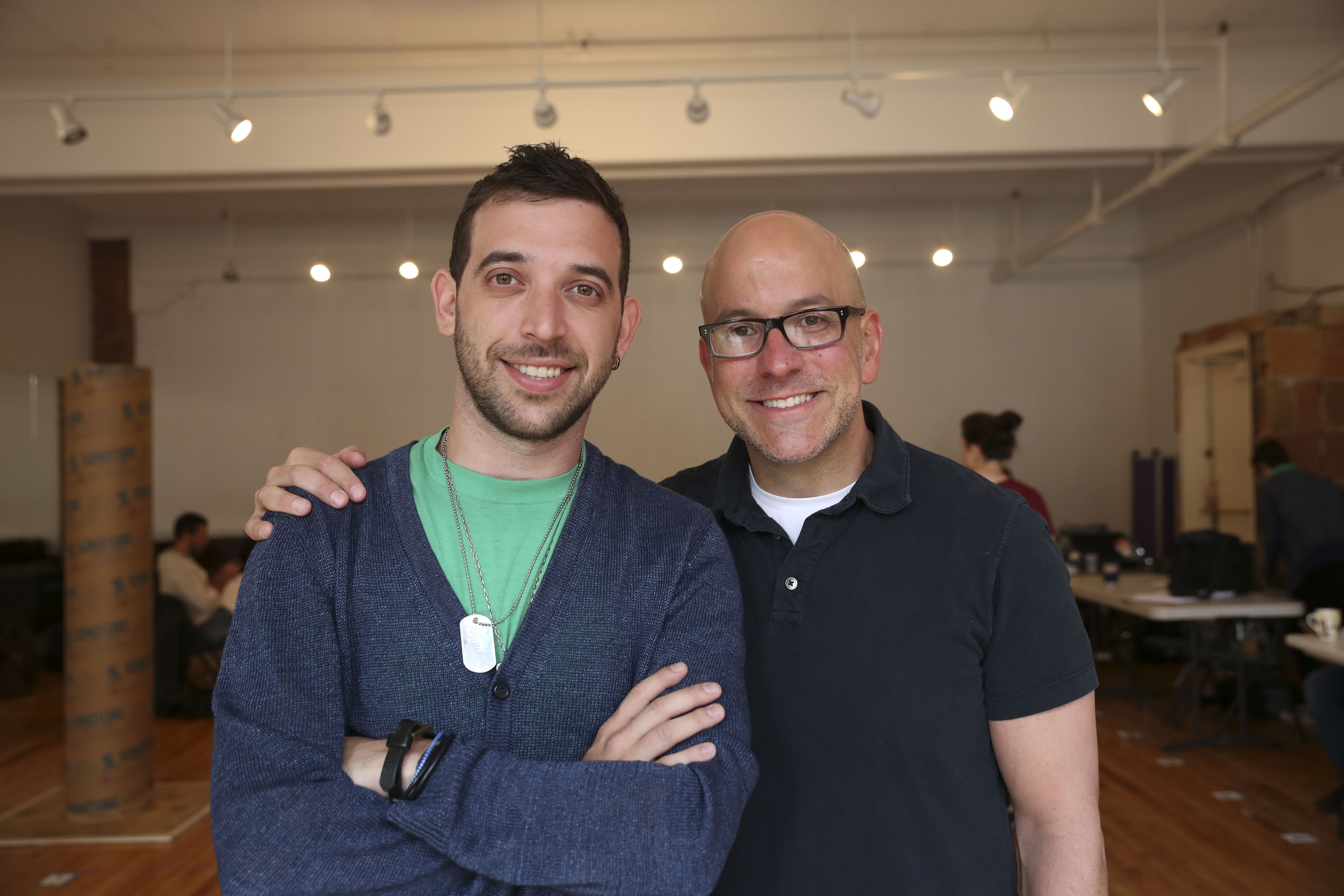 Venice writers Matt Sax and Eric Rosen. Photo Credt: Tammy Shell
Venice may draw from our classical past and point to our uncertain future, but it's decidedly about the now. "It's not a warning of a possible future; it's happening," Rosen said in an interview during a break from rehearsal. "It's more of an allegorical world than a futuristic one. The conflicts that inspire the play are happening all over the world now."
Rosen, who also directs the production, said he and Sax were inspired by the impact of terrorism on American life, as well as the Arab Spring and how powerful forces can change the course of a revolutionary event. They also played with the ideas of military occupations and Sarajevo's turnaround from Olympic host city to city in ruins.
So why the city of Venice? Rosen said they chose Venice for the Shakespearean reference. The setting of Othello and The Merchant of Venice, among other plays, Venice, for Shakespeare, was a place where worlds and cultures collided. "It's this magical city in Shakespeare that wasn't what Venice was really like at the time," Rosen said. "Shakespeare used it to represent a world that was divided. Across his plays there's a Moorish prince and a Jewish merchant and a Christian population and a Jewish population.... In many ways it's as multicultural as New York City." Rosen imagines this Venice as a bombed-out New York where half that world has moved to the Hamptons, controlling all the wealth and power.
The references to Shakespeare don't end with the city -- there's a treachery plot, a character based on Othello's Emilia, a Shakespearean clown (play by Sax) and a battle between the two main characters, who happen to be brothers -- but Venice is also a coming-of-age love story about children forced to play leaders, unable to undo the mistakes of their parents.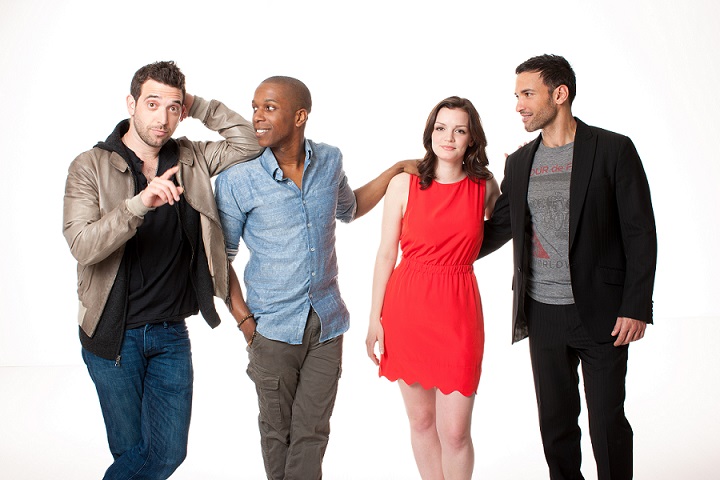 Matt Sax, Leslie Odom Jr., Jennifer Damiano, and Haaz Sleiman from Venice.
Photo Credit: Joseph Moran.
While the show's title city has its roots in Shakespeare, Venice began its journey to the Public in 2010 at Kansas City Repertory Theatre, where Rosen is Artistic Director, and then went to Center Theatre Group in Los Angeles, where the piece was commissioned. One major change from these previous productions is the addition of choreographer Chase Brock, who incorporates street dance from around the world from French Parkour to Brazilian to Russian. Rosen said they've also refined the storytelling for this production. "We went from a really big idea show to a more finely plotted, intricately woven show," he said.
The show's origins can even be traced as far back as Sax's undergraduate years at Northwestern University. Rosen, who also attended Northwestern as a graduate student, saw Sax's one-man show, Clay, and knew that he wanted to work with him. They continued to develop Clay after Sax graduated in 2006, and the show went on to productions around Chicago. It was the inaugural production at Lincoln Center's LCT3 in 2008.
Rosen said that while Sax may come up with melodies and hooks, and Rosen may take a couple passes at a lyric, the process is so collaborative that it's often hard for them to remember who contributes what. "We're different ages but we speak the same language," Rosen said of their collaboration. "We are like brothers, and we fight like brothers."
As long as they don't fight like the brothers in Venice, we can look forward to future collaborations from this great writing team. For now, audiences can experience their Venice, a city where past, present and future collide.