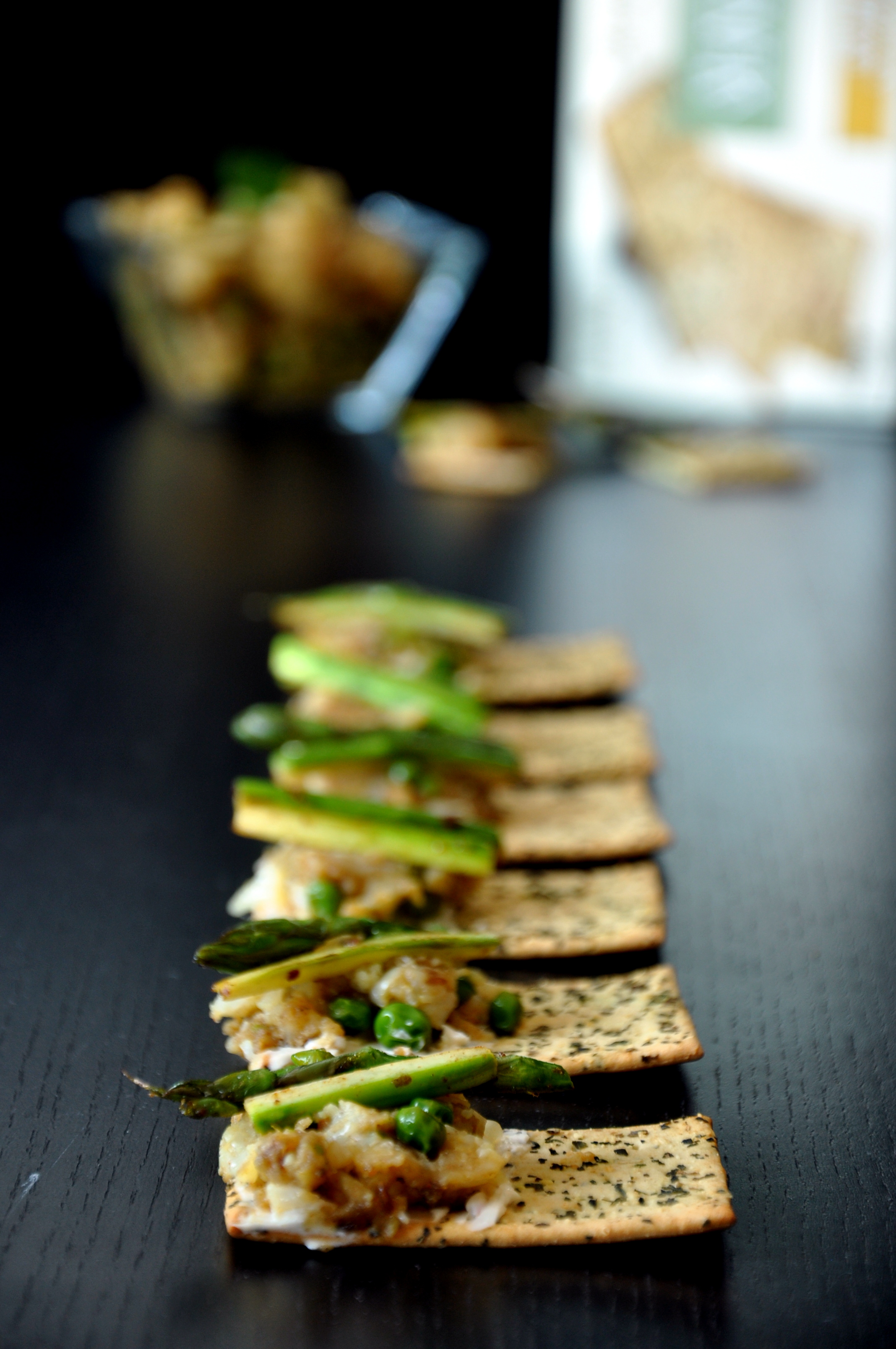 If you love the Indian curried dish of cauliflower and potatoes, a.k.a Aloo Gobi, as much as I do, then you have stumbled upon the right recipe.
Fragrant and flavorful, I can never say no when a bowl of this presents itself in front of me. Such is my obsession that in the anticipation and excitement of it all, I often cook more than two of us can devour. And thus this post. Cauliflower, with its roasted nutty tang and potatoes -- well what can I say about potatoes? -- with their ever-so-versatile texture and taste, make this dish a perfect combination. And it provides a balance to almost anything you eat with it -- be it rice, breads, salad or simply on its own.
Here is a simple way to re-create this everyday meal into a gourmet appetizer. Who said Indian food can't be eaten Hors D'oeuvres style ;)
Ingredients
For the curry
½ cauliflower, cut into small florets
1 medium potato, diced into cubes
1/2 cup frozen peas (optional - I add them as I love the color it gives the otherwise bland looking dish!)
1 teaspoon cumin seeds
½ teaspoon asafetida powder
2 teaspoons coriander powder
½ teaspoon turmeric powder
2 tablespoons olive oil
Some fresh coriander to garnish
Salt & chili to taste
Others
10-12 crackers (I used whole wheat herb crackers, you can use whatever you fancy/have at home)
2-3 tablespoons plain low-salt cream cheese/ricotta, softened
1-2 stalks of asparagus, halved and cut into 3 inch stalks
Method
Heat oil in a non-stick pan. Add the cumin seeds and cook till they brown and begin to splutter. Add the remaining ingredients along with ½ cup water and mix well. Cover and cook on medium heat for 8-10 minutes, or till the potato and cauliflower are soft and thoroughly cooked. Turn heat to high, and sauté for 4-5 minutes till any excess liquid is absorbed and the edges of the vegetables begin to get brown & crisp. Remove from heat, add fresh coriander and cool to room temperature.
Using the same pan, sauté the asparagus for 2-3 minutes till it loses its 'rawness'. Don't overcook, as we don't want it to wilt and become soft.
Spread some ricotta or cream cheese on half the cracker. Top with a teaspoon of the aloo gobi, and garnish with the asparagus. Pretty in green, these are best enjoyed fresh.