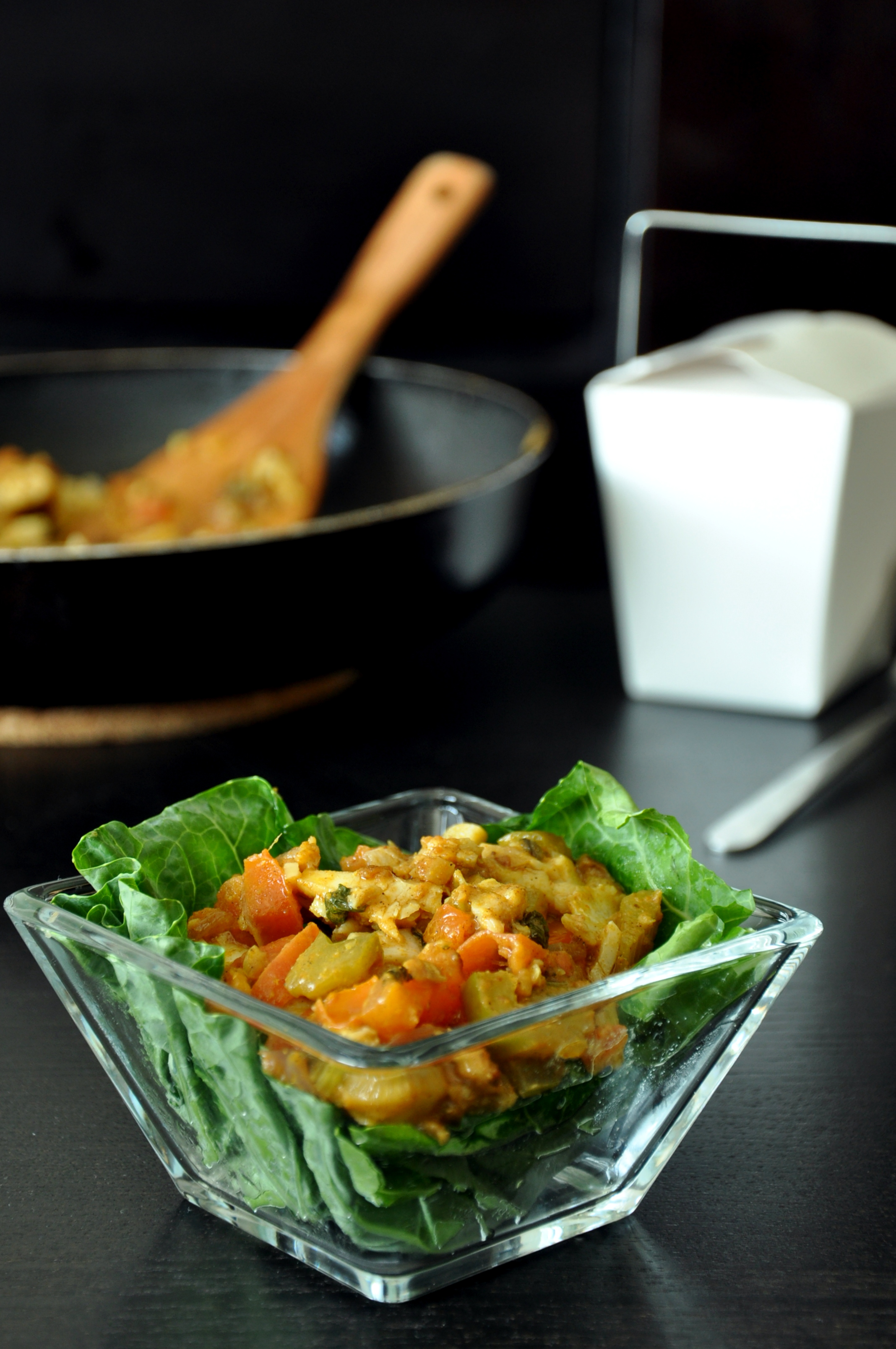 Sometimes inspiration comes from the strangest things.
When I was younger, I used to find it in my parents. When I went to college, I used to find it in excelling athletics. When I started working, I used to find it in charity. And now, I find it, simply, in people. Food to me is a way to get across to people. Whether it is a friend or relative, it forms a connection like no other. A good meal makes people smile. And that smile is the biggest achievement of all.
I don't cook much fish because I am not a fan of it myself. But this dish was developed as an effort to make something healthy, culturally familiar and yet tasty enough to be a satisfying packed lunch. It was surprisingly easy, packed with flavor and good enough for a third helping. True story. Go on, try it yourself!
Ingredients
1 cup steamed rice (great way to use leftovers)
½ pound Tilapia fillet (or any white fish)
1 plum tomato, diced
½ green pepper, finely chopped
1 stalk of celery, diced
½ red onion, sliced lengthwise
2 cloves of garlic, crushed
½ teaspoon fresh ginger, finely chopped
1 green chili, finely chopped
2 teaspoons fresh coriander, finely chopped
2 teaspoons fresh mint, finely chopped
Juice of ½ a lemon
½ teaspoon garam masala
2 teaspoons curry powder or any mixed masala such as Kitchen King
1 teaspoon coriander powder
4 tablespoons light olive oil
Salt & pepper to taste
Method
Heat oil in a non-stick pan. Add the onion, garlic, ginger and green chili and sauté till onions begin to turn transparent. Add the tomatoes, turn heat to medium and sprinkle some salt to allow the tomatoes to sweat. Cover and cook till tomatoes are tender.
Mix in the green pepper, celery and all dry spices (except the garam masala). Cover and cook for another 2-3 minutes to let the vegetables soften slightly (I like to keep a crunch but if you prefer to have them soft, cook for an extra 3-5 minutes).
Uncover and place the Tilapia fillet on top. Sprinkle with chopped coriander, mint, lemon juice, garam masala, salt and pepper and cover to let the fish steam. Tilapia cooks rather quickly, under 10 minutes, so make sure you don't overcook. Once cooked, remove cover to dry an excess liquid. Break the fish into small pieces (don't over mix or the fish will become into a mash) and give it a quick sauté on high heat. Serve hot on top of rice for a quick and healthy meal.