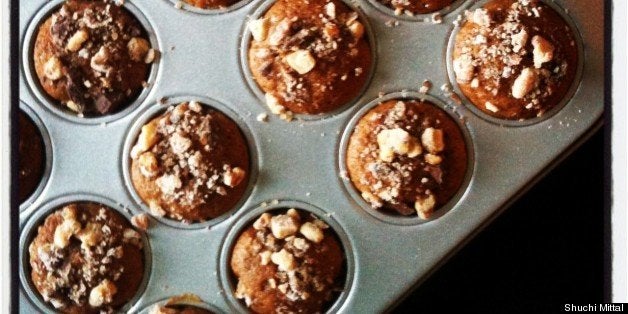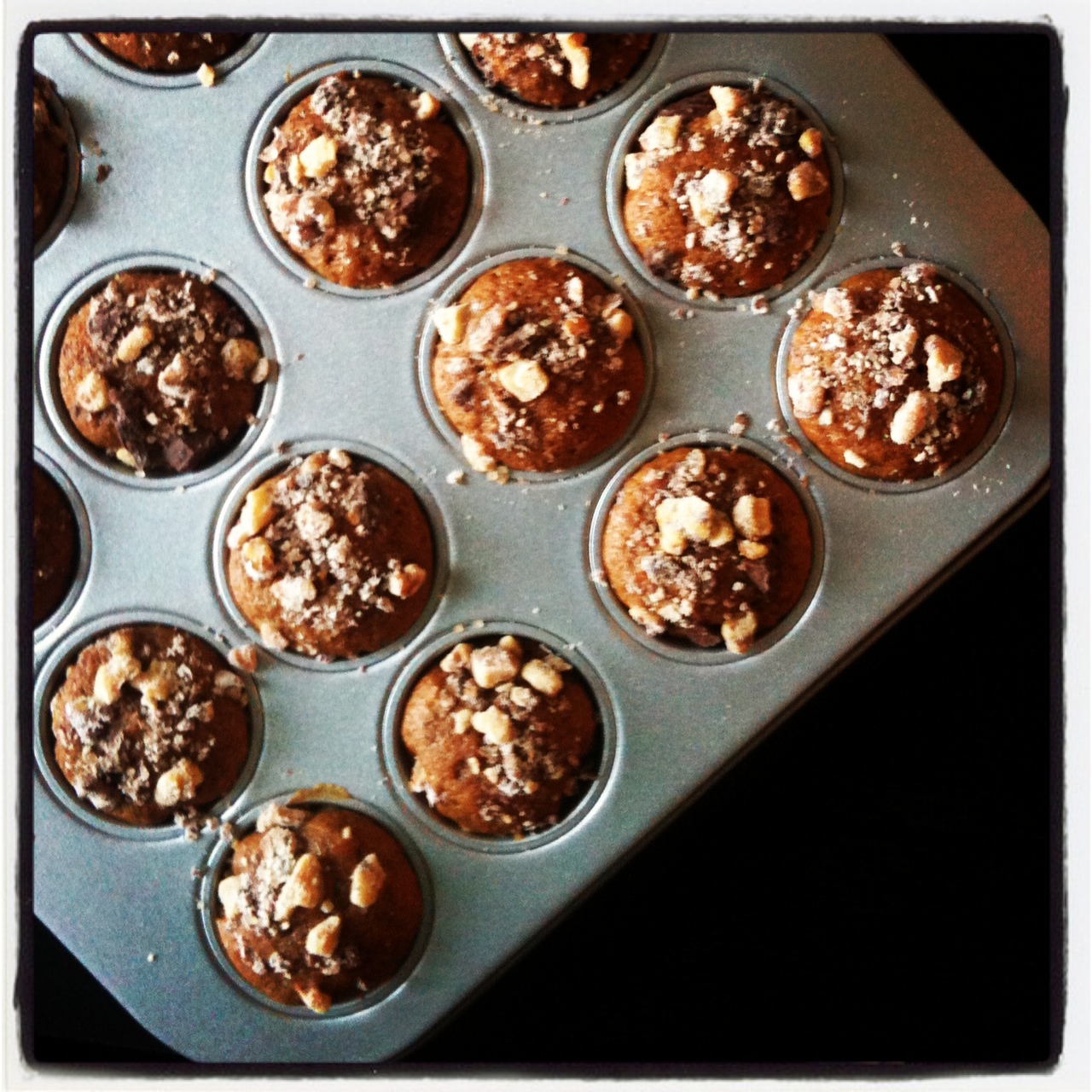 Everyday is a new day. Or is it really?
Today, I woke up, went for a run, grabbed a coffee from my neighborhood coffee shop, and then sat down to work. Before I knew it, it was 4 p.m., and I had my head sunk into flyers, invites and venue details for an upcoming event. It also struck me that I had done the same exact thing the day before. And the day before that. So, something had to change.
And that's when I decided to bake. Not only is it a stress reliever, but also an excellent way to think -- at least for me. I get the best ideas while I am whipping those eggs or folding in that flour. While my cakes rise, I am filled with energy, a zest and an enthusiasm of sorts to keep going at the tasks I was working on. Not to mention, the anticipation of tasting those baked goodies adds to the rush.
Since I barely ever repeat my cupcakes (what's the fun in that!), today's experiment was coffee cupcakes with a walnut crumble. I love coffee, and I love walnuts. And when you bake with things you love, the outcome is almost always art. Or so I believe.
Using a basic cupcake recipe, I added instant coffee, yogurt and vanilla creamer (for the moisture and richness) to the batter. The outcome: these delicious light moist wonders that were in and out of the oven muct faster than I expected! And of course, diminished just as fast.
I ate six when fresh. True story.
Ingredients (makes 24 mini cupcakes)
For the cupcakes
1 1/2 cup whole-wheat flour
1 1/2 teaspoons baking powder
1/4 teaspoon salt
1/2 cup (1 stick) unsalted butter, softened
3/4 cup brown sugar (adjust to taste - I don't like my desserts too sweet!)
2 eggs
1 teaspoon vanilla essence
3 tablespoons plain yogurt (full cream)
4 tablespoons vanilla creamer (I used Nestle coffeemate)
3/4 cup espresso or strong instant coffee dissolved in hot water
For the crumble on top
ᅡᄑ cup chopped walnuts or pecans
2 teaspoons brown sugar
2 teaspoons mini chocolate chips
1/2 teaspoon ground cinnamon
1 tablespoon whole-wheat flour
Method
Make the crumble
Sautᅢᄅ the nuts in a non-stick pan for five to six minutes, until fragrant and lightly brown. Chop coarsely and cool. Mix the remaining ingredients for the crumble in a small bowl, and keep aside.
Make the cupcakes
Preheat oven to 350 F (180 C) and line 24 mini muffin cups with paper cups.
Sift together the flour, baking powder and salt and keep aside.
Soften the butter and beat with the sugar till it's light and fluffy (about three to four minutes). Add in the eggs, one at a time, beating well after each addition. Stir in the vanilla extract, yogurt and espresso/coffee and mix well. Now add the flour mixture (two tbsp at a time), folding slowly till all the flour has been used up. Just be careful not to over-mix as we want the mixture to stay light.
Fill the muffin cups 3/4 with the batter, and top with some of the crumble mixture. Bake for about 18 - 20 minutes or until a toothpick inserted into a cupcake just comes out clean. Enjoy fresh!