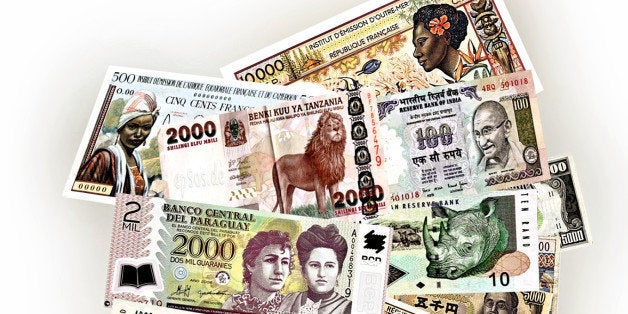 There needs to be a paradigm shift in the way people view success, as it is not just about having millions kept in one's bank account or being able to get a powerful position in society. A number of people around the world have attained success in many other different forms rather than power and money. One can therefore simply define success as the accomplishment or fulfillment of goals.
As human beings, we have different goals in life, and we all strive to achieve them. Most people, especially in the past, did not embark on certain initiatives or projects with a goal of becoming rich with money or power; instead, they were concerned about the well-being or empowerment of other people's lives. This was evident in the lives of people like the late Mother Teresa, and the late, former South African President and global icon Nelson Mandela. Mother Teresa was a highly successful woman, globally, who served the poor and destitute. She made a huge impact in the world by becoming the "mother" of the sick, neglected people in society. Mother Teresa's love and compassion for the poor led her to start poverty alleviation projects such as open-air schools for children living in slums with no funds. Her success in caring for humanity brought her global recognition as she even became a recipient of the Nobel Peace Prize in 1979.
As my country, South Africa, is celebrating 20 years of democracy, the lives of freedom fighters -- like the late Dr. Nelson Mandela -- are being celebrated for their massive contribution in the fight against apartheid (segregation on the basis of race). Dr. Mandela played a leading role in the struggle, not because he was power hungry but rather to aid in the better good of South Africans. He sacrificed his life for the country's liberation by spending 27 years in prison, away from the comfort of his home and family. All he wanted was to see all South Africans, black or white, free, equal and enjoying basic human rights. Dr. Mandela and other struggle stalwarts were highly successful in liberating oppressed South Africans -- like in April 27, 1994 when the country held its first democratic elections. Even though South Africa, today, is still faced with the struggle against challenges such as youth unemployment -- the recent World Economic Forum Report indicates that an estimated 50% of youth are jobless -- the country has achieved political freedom as people can vote for a political party of their choice into government. Another example demonstrating that Mandela and other struggle stalwarts were highly successful in the struggle is that in 1994, economic opportunities were only made available to the white minority; whereas today such opportunities are accessible by all. Also, all South Africans now enjoy freedom of movement, freedom of association, freedom of expression and freedom of the press. The different freedoms are enshrined on the country's progressive Constitution adopted in 1996. South Africans also enjoy basic human rights like right to own property, right to basic education and the right to a healthy environment. Mandela was not successful because of money or power, but because of his selfless contribution to the struggle and his firm respect for values such as humility, caring, hopefulness, unity, respect for equality of life, generosity and forgiveness. As an indication that he wasn't driven by desire for power, he only served for one term as the country's president. After he had voluntarily stepped down as president, Mandela continued to advocate for social and human rights' organizations and uplifted the lives of poor people through his charity organizations -- like the Nelson Mandela Foundation. His successes in the attainment of peace, empowerment of poor people and ending apartheid made Mandela to be respected globally and recognized by all people. He received numerous accolades and honors worldwide for sacrificing his life for the greater good of society. In 1993, he was awarded the Nobel Peace Prize.
Apart from viewing success on the basis of achievements in philanthropic work, some people regard success as the state of being fulfilled and having a happy and peaceful life. For example, some have successful happy marriages that have lasted for many years, some have success stories in their education (obtaining a degree against all odds) and some advance from living in a one-room shack/slum to a four-room house. For others, success can be viewed based on their health -- like having a successful surgery.
Based on all the practical examples provided, one can therefore conclude that the definition of success differs from individual to individual. It is a subjective concept, and as people, we interpret success differently. Success cannot be defined solely on the basis of money and power.