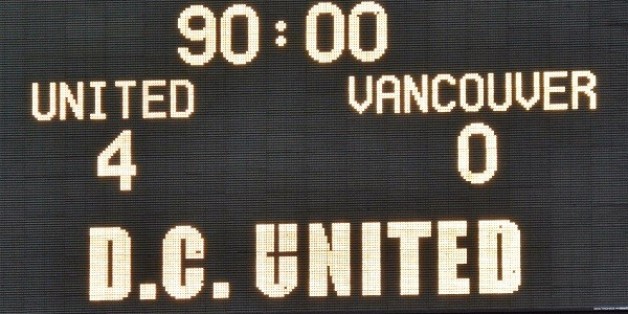 DC United began the game still seeking their first win of the season, having drawn 3 and lost 2. They were up against the Vancouver Whitecaps, who'd already had 2 wins in their 5 games to this point. To win this game United would have to play much better than in their previous home game, a 3-0 loss to FC Dallas
United began brightly, with wave after wave of attacks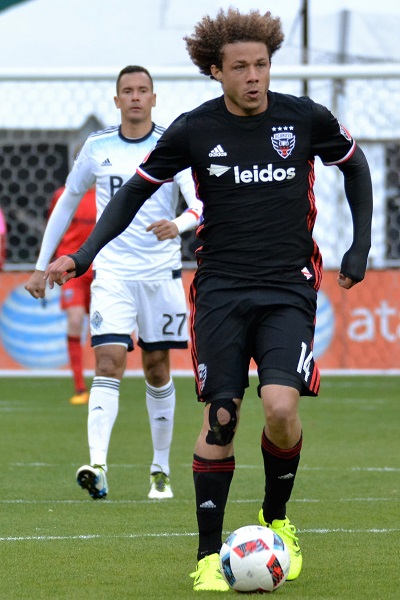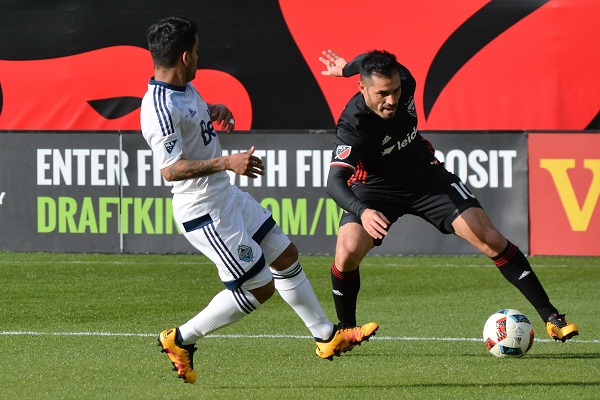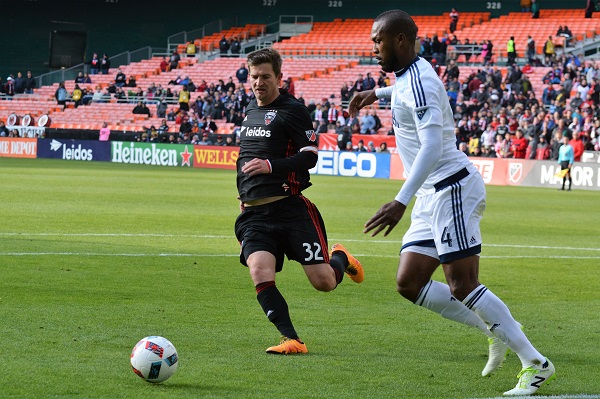 But the Whitecaps defense held firm, throwing themselves into each end every tackle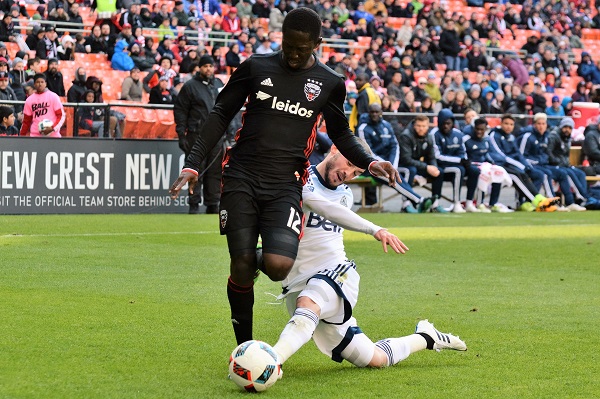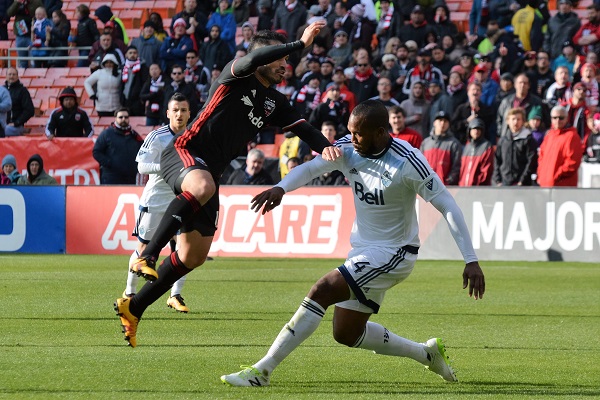 When United did manage to break through, the Whitecaps keeper, David Ousted, was on hand to tidy up.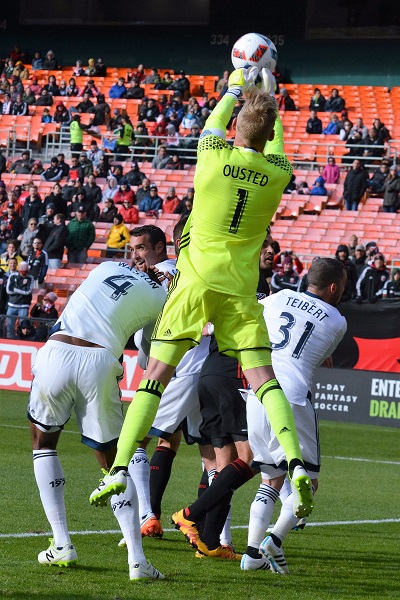 As the first half went on, Vancouver started to find their feet, pushing forward.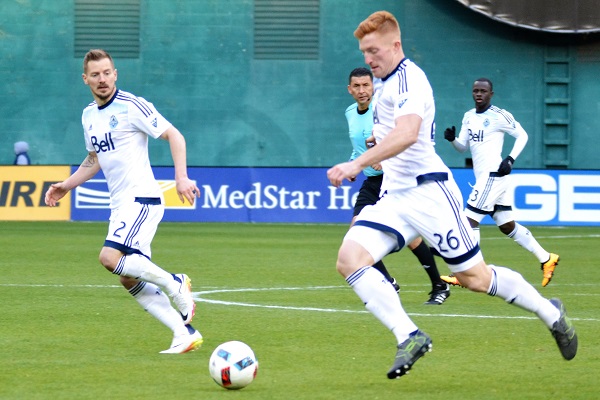 Although, aside from a rather spectacular diving save from Travis Worra, there wasn't a great deal of danger.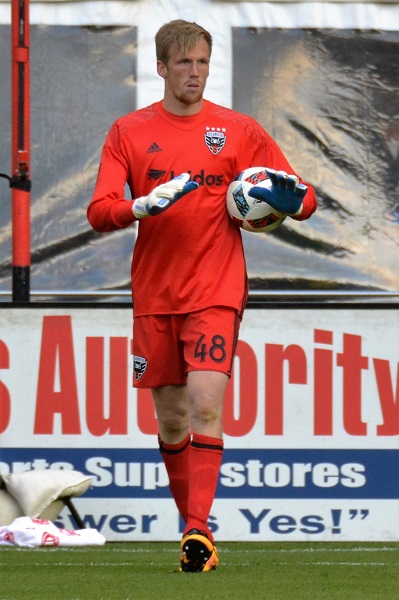 Eventually United started breaking past the defense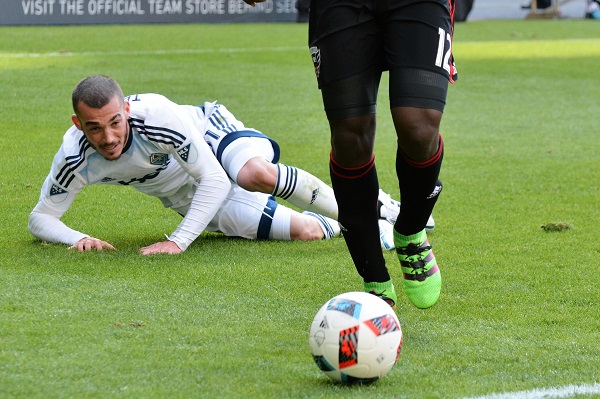 ...and in the 39th minute, Chris Rolfe took a shot through the legs of Tim Parker
which a diving Ousted got a hand to, to push away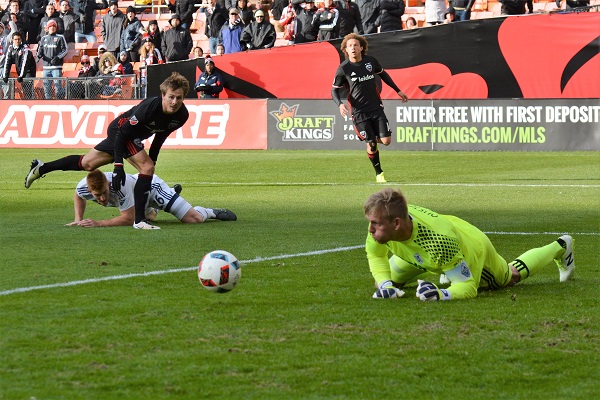 ...only to see Fabian Espindola slide in, and knock the ball into the net for the first goal of the game.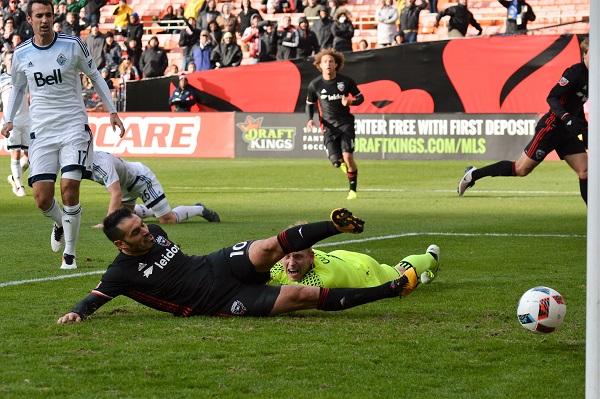 At the goal, Vancouver's heads began to drop, and United continued to press forward, looking to extend their advantage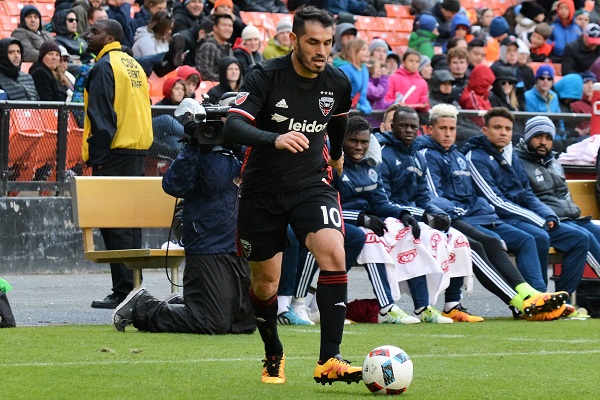 When the second half began, it was that man again, Espindola, running the show, pushing United forward.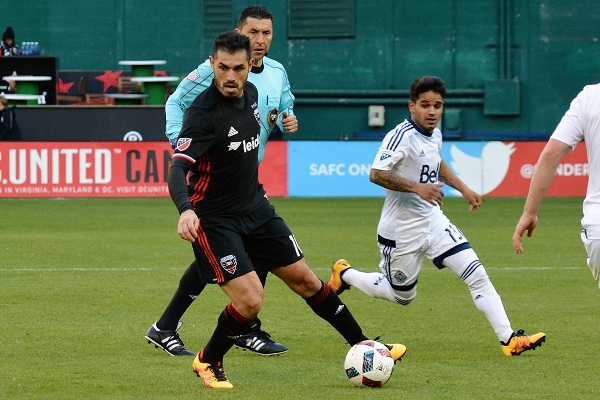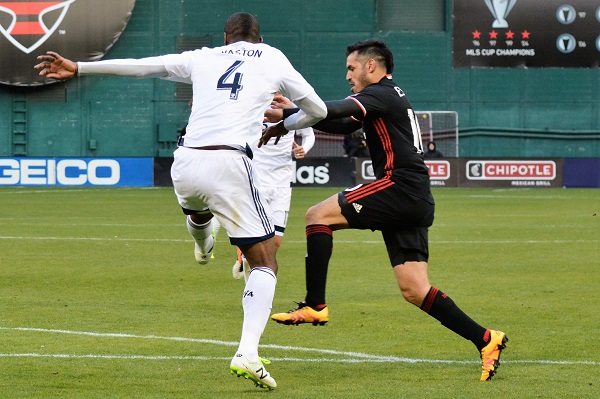 Scoring his, and United's, 2nd goal in the 54th minute.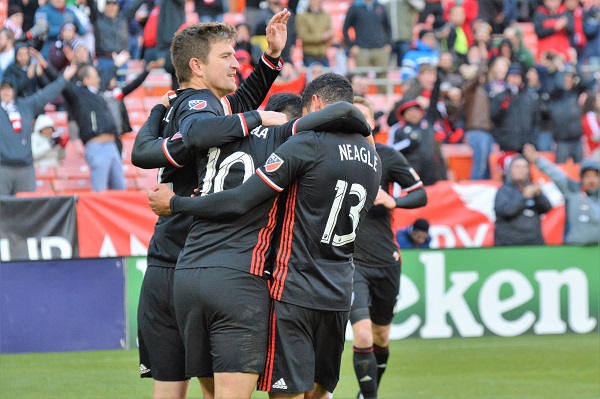 When Vancouver did manage to have a rare foray into the DC half, it was usually snuffed out fairly quickly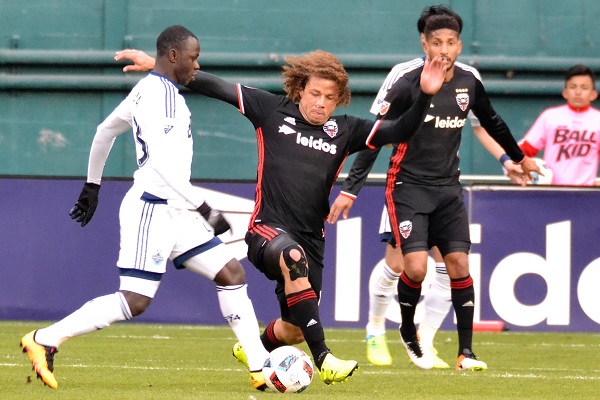 In the final 13 minutes, United brought on Luiano Acosta for Rolfe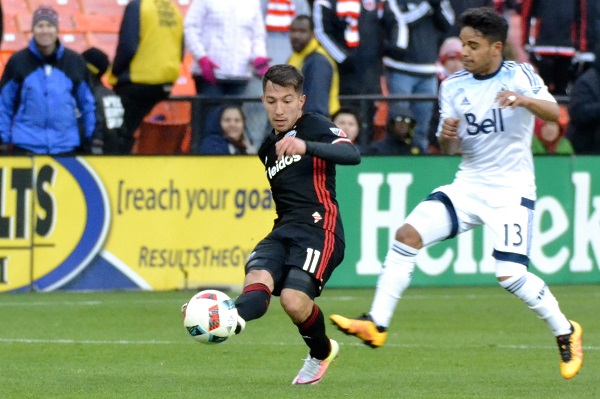 who'd run tirelessly, and been caught in the face a few moments earlier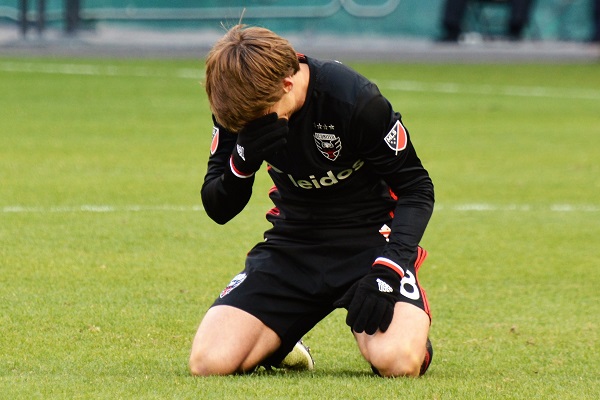 But it was the substitution of Alvaro Saborio for Espindola that tied a bow around the win, with his first goal coming in the 88th minute from an Acosta through ball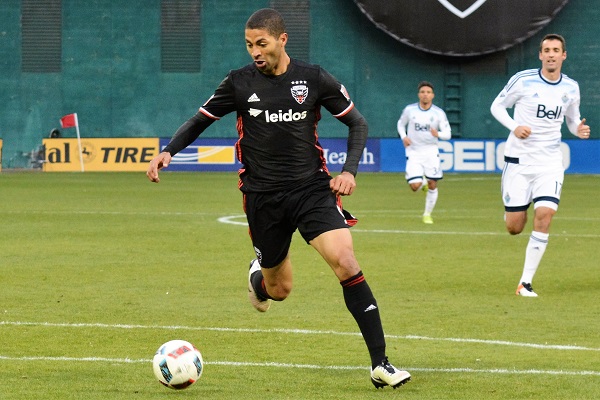 ...and his 2nd coming 3 minutes later with Acosta once again recording the assist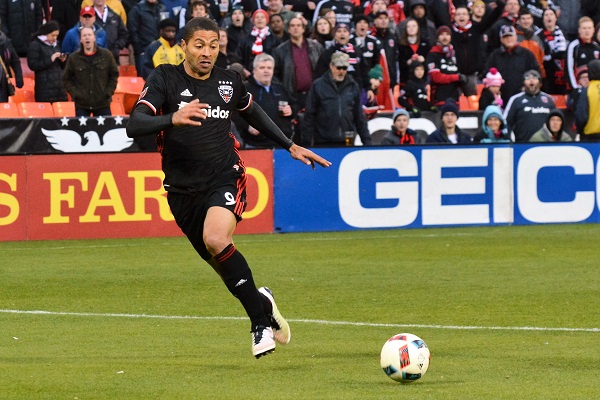 ...leaving Vancouver with their head in their hands, wondering where it had all gone wrong