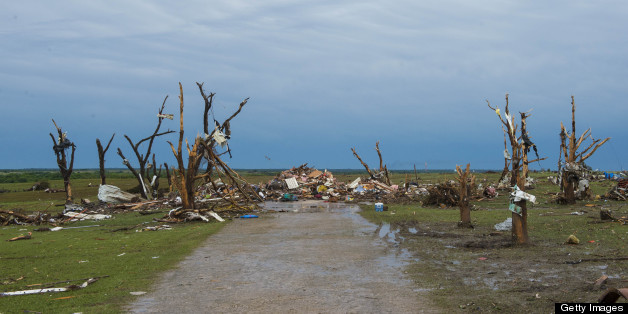 If you're looking to help the residents of Oklahoma, here are seven ways to support the community. While youth and teens may not have their own funds to contribute towards the cause, there are many other ways to support this community in need.
It is important for teens especially to be role models in their community and relay this crucial information to others. It's good for teens to know that they can make a difference.
Safe and Well: The American Red Cross has many shelters open in Oklahoma. The Red Cross is delivering many meals and water to people in the areas. To help connect people in Moore, encourage people to connect through a website called Safe and Well.
Lemonade Stand: Have a lemonade stand or bake sale and donate all the proceeds to the American Red Cross to help those affected. Support the families that are impacted. You can donate the collected funds at the American Red Cross site.
Make a Card and Send it to the City of Moore: Even young children can make and create cards to show support for the community.
City of Moore
301 N. Broadway
Moore, OK 73160-5130
Donate Blood: If you are interested in donating blood to help victims of the tornado, the Oklahoma Blood Institute is currently accepting blood donations from anyone 16 and over and healthy. O-negative and Rh-negative blood types are in high demand. Find a blood donation center here.
Create a Tweet or Facebook Post: Continue to circulate images and words of hope to remind people of the support that exists for the families affected by the tornado. Be sure to include #mooreok and @cityofokc in your messaging. Post a message on the City of Moore Facebook wall and follow their updates: www.facebook.com/cityofmoore.
Be Prepared: Take the pledge to be prepared, and get the tornado app if you don't already have it. Review tornado tips here.
Create a Community Town Hall: Gather community members and discuss ways that we can make sure all homes have the proper shelters and emergency kits to prepare for natural disasters. It's our responsibility to remember the ways to prepare for a natural disaster. Visit www.ready.gov and www.flash.org for templates to build a family plan, build a preparedness kit, or download additional preparedness information.
It's our responsibility to help those affected by the tornado in Moore, Oklahoma and make sure that others throughout the world are prepared for a natural disaster.