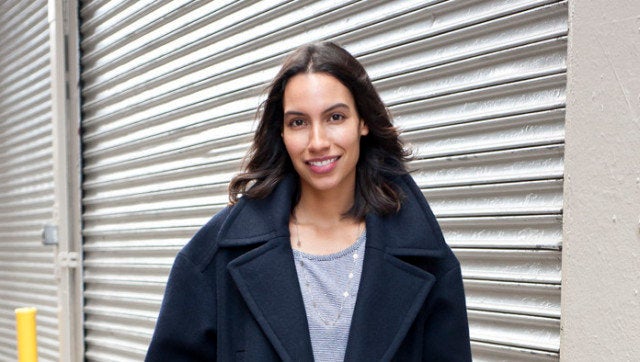 Sometimes pulling an outfit together takes way more energy than it should. I can pretty much guarantee that the day I change my outfit ten times is the day I'm not going to love what I'm wearing. On the other hand, the day I pull on my favorite pair of jeans and a reliable shirt is the day I don't have to think twice about feeling uncomfortable or worried about my appearance. So why wouldn't I want to repeat it the next day? These are the instances when everything works.ᅡᅠ
But figuring out what works took me a little time. I went to both private and public schools growing up, and I wore uniforms to both. It wasn't until I got to the sixth grade, a new middle school with absolutely no dress code, that I first encountered the occasional stress that stems from getting dressed in the morning. First week of outfits was a layup since I'd pre-planned everything, but by the second week I was starting to feel a slow, rising panic. Back then, it was absolutely not OK to repeat ensembles in the same week -- at least amongst my group of friends. In a sad attempt to avoid wearing the same thing too often, I kept a hand-written log of every look I wore. Admitting this I feel a bout of self-pity, but mostly I think, what a waste of time. If I'd known now that 1. nobody else cares what you're wearing, much less notices, and 2. how much anxiety I could have avoided had I followed that familiar concept of the uniform.ᅡᅠ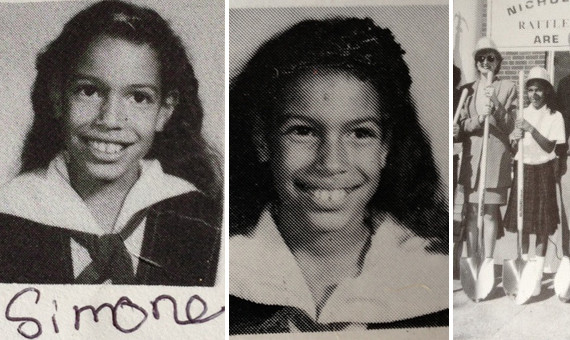 Simpler times: 2nd, 3rd & 5th grade. I didn't worry about my clothes then, I had bigger fish to fry.
Now I live in New York, whichᅡᅠposes its own sorts of pressure on getting dressed. What I wear around my neighborhood might not feel right for the office, or even later that night if I have plans. Putting so much consideration into one outfit is exhausting. Packing a bag with extra clothes has always kind of bummed me out, so the idea of creating a streamlined uniform became even more necessary. While I'm not quite at the point of pulling on tan Carhartt coveralls every morning (though, I'll admit, it does sound appealing), it was ultimately about finding clothes that I knew I would wear, knew I would feel comfortable in (and in lots of different situations) and, most importantly, could throw on and know they wouldn't be in a heap with other rejects on the floor five minutes later.
When it comes to getting dressed, guys have it a little easier than us ladies, I feel. Pants, shirt, shoes. They can stick to some variation on that theme year-round. My version of a uniform depends on the season. In the summer I wear long, flowy dresses; in the winter it's jeans and a boxy, oversized sweater, or something along those lines. Shoes are usually either flat leather sandals, canvas Bensimon sneakers, Converse or ankle boots.
I may not wear the same exact clothes everyday, but I do loosely follow my own self-imposed style guidelines -- when I'm shopping for new clothes and when I'm searching my closet for something to wear. It's when I stray from these unofficial rules that I find myself in trouble, or panicking, sweaty and usually late to wherever I need to be because I can't find anything that works. I'd like to say I had some epiphany one day, and knew what I wanted my look to consist of, but it took years (and a process of elimination) to find the shapes and silhouettes that worked best for my body.
And to avoid being shamed by my inner seventh-grade self for wanting to wear the same shirt or jeans or dress two days in a row, I try to buy as many iterations of that shape or style that I can. But then I think back to Mindy Kaling's wise tweet, and feel peace that that perfect outfit I wore around Brooklyn on Sunday is going to look just as great in the office on Monday.
This is me in my uniform today. Check out other celebrities who've gotten into the routine of wearing similar clothing.
PHOTO GALLERY
Celebrity Uniforms