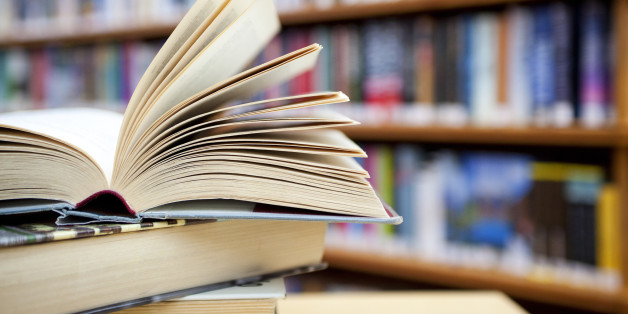 On a glorious September evening, the British Ambassador's Residence in Washington was the venue for a send-off party for the 2014 class of Marshall Scholars. As host and keynote speaker respectively, we delivered our words of advice to over 30 brilliant young Americans embarking on a period of postgraduate study in the United Kingdom. Then we mingled and swapped stories with the new class. For many of them the next couple of years will become the defining moments in their young adulthood. All of this has been made possible by a generous grant from the British Government established by Act of Parliament in 1953 in gratitude for the Marshall Plan that helped rebuild Britain and Europe from the ashes of World War II.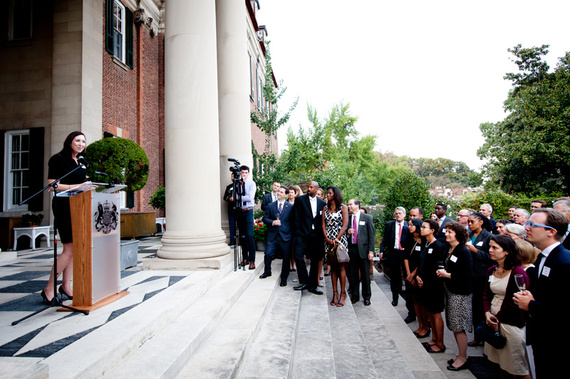 The Marshall Aid Commemoration Commission (MACC) -- the public body that administers the Marshall Scholarship -- together with the US alumni group, the Association of Marshall Scholars, have been celebrating this 60th anniversary year with a series of major events and lectures on both sides of the pond, launched by our Patron, His Royal Highness the Prince of Wales. Each will be an occasion to celebrate the contribution which higher education links make to our deep transatlantic partnership.
This week the MACC announced the 31 winners of this year's competition, who will go on to comprise the class of 2015. This is the culmination of a rigorous process in which selection committees across the country sifted applications and interviewed from a pool of hundreds of the most talented students in the United States. These committees are composed of British government officials working alongside American volunteers -- many of them Marshall alumni -- who are leaders in their fields.
The winners come from all corners of the country, represent great diversity of gender, ethnicity and socio-economic background, and will study at universities across the United Kingdom. There they will join thousands of other Americans, some of them supported by other prestigious scholarships such as Rhodes, Gates and Fulbright. According to the latest QS World University Rankings, British universities now comprise four of the top six in the world, so it's no surprise that we remain the top study abroad destination for American students. Indeed Britain is the destination for 12 percent of all the international students in the world.
Our own experiences in British higher education -- one at New College, Oxford, the other as a Marshall Scholar at Queen's University Belfast and the London School of Economics -- helped prepare us for our careers in public service. One as a career diplomat who has served as Ambassador to Turkey, France and now the United States; the other in US political life, currently as the White House Director of Legislative Affairs charged with navigating some not uncomplicated relations with Congress.
Many Marshall Scholars -- such as Peter Orszag, former White House Budget Director, or Bill Burns, the recently retired Deputy Secretary of State -- also go into public service. But Marshalls are active in all walks of life: entrepreneurs and innovators like LinkedIn founder Reid Hoffman and the late musical pioneer Ray Dolby; Pulitzer Prize winners including Tom Friedman, Anne Applebaum and Dan Yergin; top lawyers like Stanford's Kathleen Sullivan and Supreme Court Justice Stephen Beyer; leading academics and scientists such as Nobel Prize winning chemist Roger Tsien; and groundbreaking stem cell researcher Doug Melton.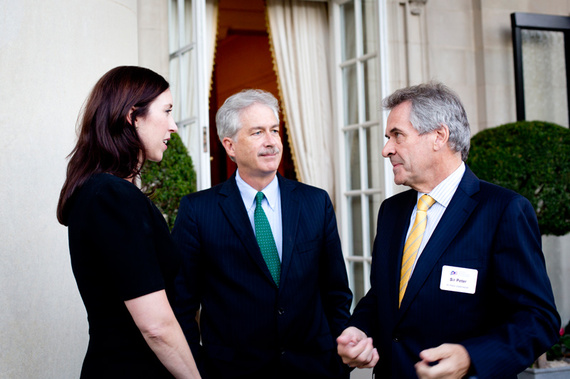 These and almost 2,000 other Marshall Scholars have, over the last 60 years, made an enormous contribution to the well-being of our two countries, and the collaboration and partnership that characterizes our special relationship. We are delighted that many alumni have chosen to give back by contributing to an endowment fund that will complement British government resources and help send even more talented young Americans to the UK.
So, once again, we thank our alumni, offer our congratulations to the incoming Class of 2015, and invite other outstanding students who aspire to further their education abroad in the United Kingdom to consider applying to become a Marshall Scholar in the future.