By Chris Underhill, Founder, BasicNeeds
BasicNeeds transforms lives by working with mentally ill people so that together, we can build a world that mentally ill people feel proud to live in. Between October 27 and December 5, you can support BasicNeeds in the Skoll Social Entrepreneurs Challenge on CrowdRise.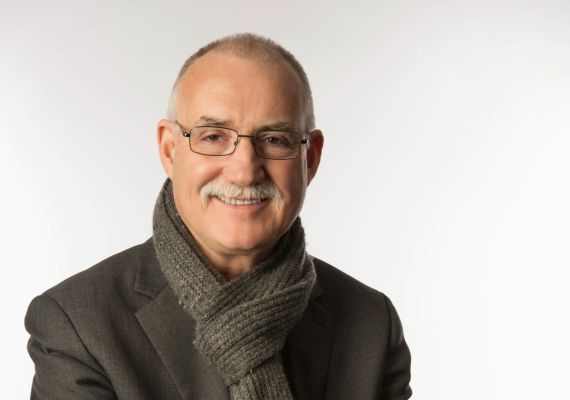 For Francis in Ghana, mental illness led to him being held captive with his legs shackled through a hole carved in a log. Sadly, stories like this are not uncommon among the 450 million people suffering from mental disorders in low and middle-income countries.
According to a report by the World Health Organization, mental, neurological and substance use disorders account for 14 percent of disease burden worldwide, making them one of the largest contributors to global disability and death. By 2020 depression is projected to be the leading cause of disease burden globally.
Mental illness is not simply a "Western issue": almost three quarters of sufferers live in low and middle-income countries. They face a lack of understanding about their condition and discrimination; they receive very little evidence-based treatment. The scale of the problem is immense and places a huge strain on communities and families, as well as being detrimental to development.
Hard to convince people that mental health matters
Given the complexity and size of the problem, when I started BasicNeeds 14 years ago it seemed almost impossible that we could make a change. We were faced with the challenge, and still are, of convincing people - including donors, policy makers and development workers - that mental health is a serious issue and that people with mental illness and epilepsy should be treated the same way as people with other illnesses or diseases. Today I am happy to say that BasicNeeds has helped more than half a million people in the 12 low and middle-income countries where we work.
Our holistic and community-based approach enables people like Francis to regain their sense of self-worth and dignity. With the support of BasicNeeds, Francis now has his psychosis under control. He is a respected teacher, and advocates for a better understanding of mental illness in his community. Our approach goes beyond simply treating people, because treatment alone isn't enough to make a sustained change in an individual's condition. Important aspects of our holistic approach include:
Supporting people to earn an income
Our community-based approach focuses not only on providing medical treatment but also offering opportunities for social and economic inclusion. It is when people can feed and clothe themselves and contribute to their families that they feel accepted and valued in society. BasicNeeds provides assistance with earning an income or finding productive work once a person has received much-needed medical treatment and has stabilized.
Forming self-help groups
We also support the formation of self-help groups made up of people living with mental illness and their caregivers. The groups appoint their own leaders and are largely self-managed. Channelling support via groups means that individuals benefit from collective support, reducing the risk of them feeling overwhelmed by new responsibilities at a time when they may be at risk of a relapse, while at the same time responding to their pressing financial and material needs.
Within the groups, participants learn skills like farming, horticulture and animal husbandry which are crucial to sustaining their recovery and reducing household poverty. A return to productive work also alleviates pressure on caregivers, the majority of whom are women.
The self-help groups are also a safe platform for people to share their problems, identify solutions and advocate for their needs. The value of this approach has been clearly demonstrated.
Much more to be done
Though we have succeeded in transforming people's lives by helping them access treatment and giving them opportunities to earn an income and lead productive lives, there is still a lot to be done and many more people to be reached. I'm concerned that mental health is given such a low priority by governments and civil society in spite of the growing health and economic burden it brings.
BasicNeeds is now supporting the #FundaMentalSDG initiative to advocate for adding clear, measurable mental health targets to the United Nations' Post-2015 Sustainable Development Goals. Worldwide, over 450 million people suffer from mental disorders. This is a global crisis, not just a disease of the rich, and it's time we started giving mental health the funding, focus and priority it deserves.
"I am thankful to BasicNeeds for this transformation in my life. But for you, I would not have been alive today...I am back to teaching and my wife is helping me cultivate our small piece of land in front of our house. Together we shall regain our dignity." -Francis, Ghana.