By Heidi Kuhn, Founder and CEO, Roots of Peace
Roots of Peace helps restore economic vitality by creating livelihood opportunities in post-conflict regions. Between Oct. 27 and Dec. 5, you can support Roots of Peace in the Skoll Social Entrepreneurs Challenge on CrowdRise.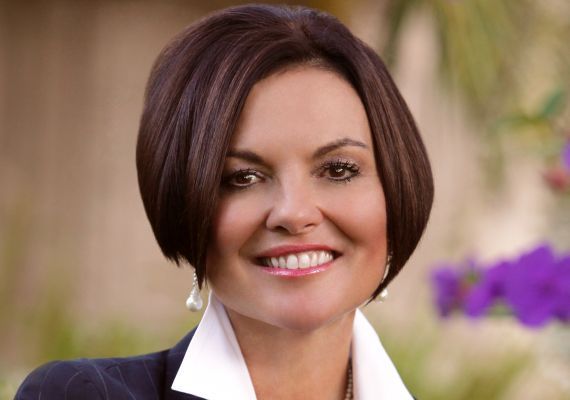 Most of us use spices to add flavor to our food. Rarely do we pause to appreciate a plentiful and inexpensive spice that was once so valuable and rare it was sometimes used as currency. Peppercorn's value was so high that sailing expeditions in the 15th century sought trade routes to its source in the Far East. Now, pepper is used around the world to enhance flavor -- small inputs, with big results.
Roots of Peace, which began 18 years ago, knows a lot about spices and about getting results. We transform former minefields into thriving farmland in post-conflict zones around the world. Roots of Peace has changed the lives of tens of thousands of farmers globally, and now helps these farmers to develop high-­value crops like black pepper.
Roots of Peace's latest project is in Vietnam, where we work with farmers living in Quang Tri province, an area that was heavily bombed during the Vietnam War. Now, nearly 40 years after the war, land that was contaminated by unexploded ordinance and other remnants of war is being cleared of these weapons. Roots of Peace works with farmers on these lands to cultivate black pepper. Instead of growing low-value crops like cassava, Roots of Peace researched and identified the most lucrative crops for the Quang Tri region, one of which is pepper.
Quang Tri pepper is some of the highest quality in the world according to high-end spice buyers in New York. Our staff and agricultural experts advise over 2,000 farmers in Quang Tri on quality improvement, processing and packaging methods, and in exporting their product to both regional and international markets. Roots of Peace farmers have nearly tripled their incomes over the past few years, and are benefiting from the "seeds to sales" approach for livelihood improvement. Our "seeds to sales" model starts with the Vietnamese farmer who is empowered to grow high-value crops, continues with the local trader who exports to international markets, and ends with the buyer who receives high-quality black pepper. With the increased income, farmers are able to send their children to school, improve their health and well-being, and expand their production -- leading to further income generation.
Take Mrs. Thai Muon. Mrs. Muon lives with her two sons -- one of whom is paralyzed -- on her black pepper farm in Vin Nam Commune. Mrs. Muon's husband became gravely ill years ago and she manages the farm. Recently she started to cultivate pepper.
With the help of Roots of Peace experts and new farming techniques, Mrs, Muon has been able to increase her yields. Previously she was earning $3/kg, but this fall she is earning $10/kg for her pepper. With the increased income, Mrs. Muon plans on re-investing in her farm and growing even more black pepper next year.
This is just one example of how Roots of Peace is working to remove the seeds of hatred from war, and to transform former minefields into productive agricultural land. Black pepper is just one of many "seeds to sales" products. Grapes, almonds, apricots, pomegranates, and apples are also cultivated around the globe by Roots of Peace farmers living in post-conflict zones.
We believe that economic empowerment programs based on simple things we use every day, like pepper, have the ability to transform lives, create stability and plant the roots of peace.